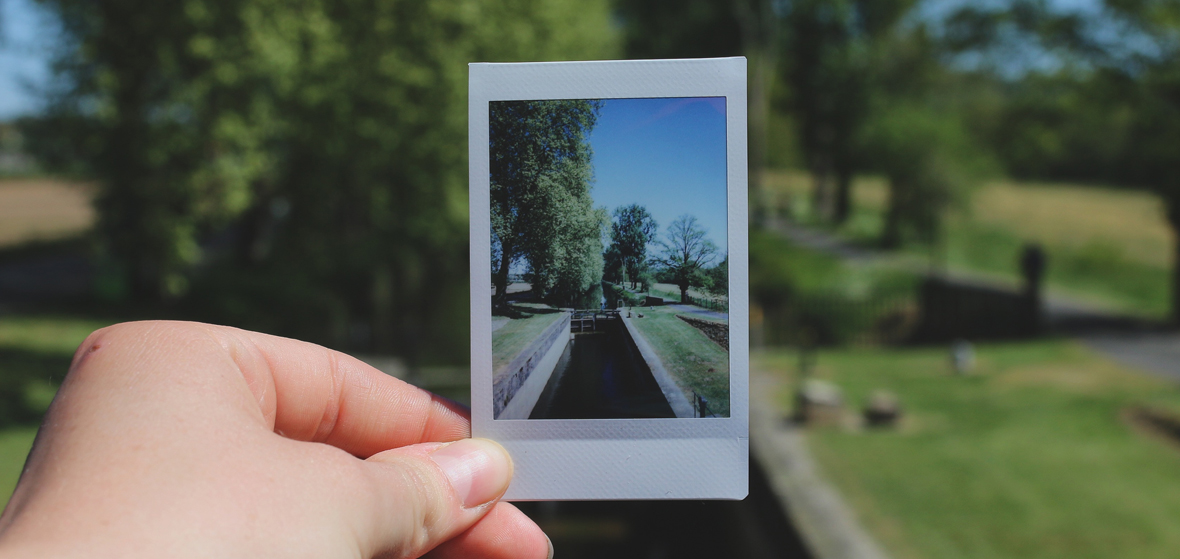 Admit it: you love instant photography. You love the nostalgia and the analog quality. You might even love scrapbooking – we won't judge! But instant film isn't exactly like digital or even regular film, so you might need some help expanding your capabilities. Look no further!
Use Natural Light
It's no secret that instant photography doesn't allow for the best flash options. Indoor pictures tend to look either overly dark or washed out and flat. Instead, take your camera outside. Natural light will give your pictures a more dimensional look with bright, vivid colors. (Of course, be careful of too much light. Photographing light colored sand on a bright day at the beach will yield more white space than water.)
Find Bright Colors
Of course, you can skip the middle man and select bright subjects – which we also recommend! Instant film chemistry tends to do best when working with bright colors.
Give it to Friends
We know, we know. You're the photographer in your friend group. We also know that instant film is a little expensive, and it might be painful to hand your instant camera off to a less experienced photographer. But frankly, that's what they're for! Instant cameras are meant to be shared. You'll get plenty of busy, buoyant, and beautiful community snapshots to fill your photobooks this way.
Consider the Crop
Apart from the Instax Mini, which comes with a little magnifier, most instant cameras lack a zoom. So, zoom with your feet! You probably won't be able to fit your whole scene in the viewfinder, anyway. If you can, your picture is going to come out super tiny. The crop gets you closer to your subject, and closer to the heart of the image.
Experiment with Cameras
There are a few different types of instant cameras to choose from, and knowing a bit about each will help you put together the perfect image. The new Fujifilm Instax Square SQ6 creates 1:1 square format images with automatic exposure control, macro and landscape modes, brightness control, and even double exposure options. Meanwhile, the Instax Mini 9 takes smaller portrait photographs with a couple of exposure options. The Impossible Project also sells refurbished Polaroids that use Impossible film, if you're into the nostalgia of the classic.
Take an instant camera on your next adventure! Remember to look for bright colors and shoot in natural light. Plus, pass it around and zoom with your feet.
Regular price: $139.00

Regular price: $69.95