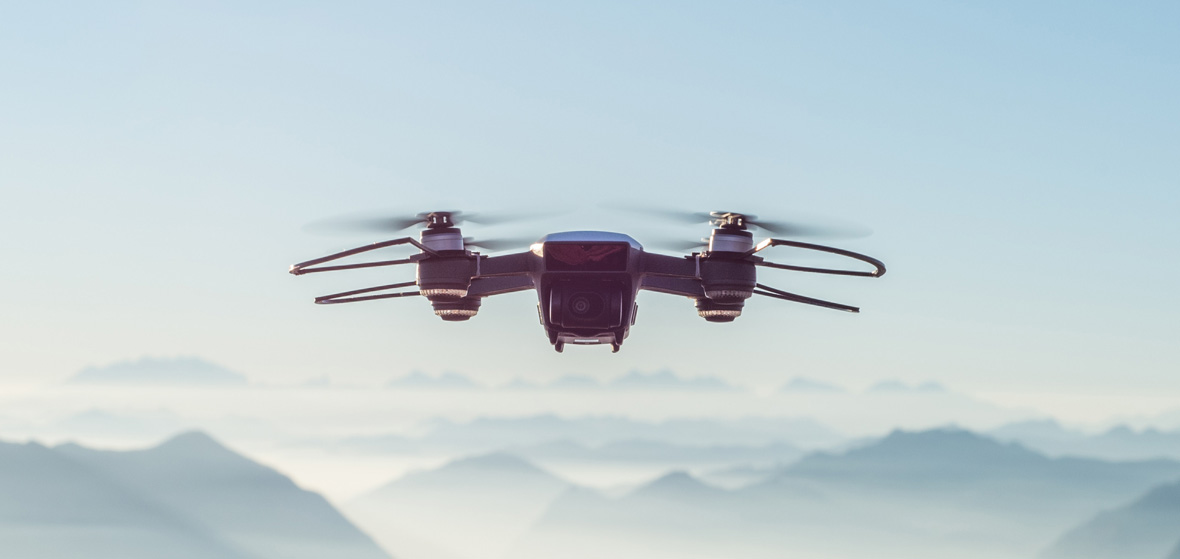 Drone photography has come a long way from strapping a GoPro to a drone and hoping for the best. Today, drone cameras rival hand-helds in both quality and ubiquity. Professional photographers and dedicated amateurs alike are embracing aerial photography and the possibilities it presents; we can now invest in a futuristic, flying robot for the sake of advancing our art. What a time to be alive. In this gift guide, we detail the top 5 best drones for aerial photography.
The Ryze Tech Tello Quadcopter is one of the best drones for beginners and students. It's designed to help the user learn about coding. You can pair your smartphone and Tello with the Tello EDU app and play interactive, block-based programming games. If you're looking for a fun way to introduce your kid to coding, this is it.
If coding doesn't interest you, it's also a good choice for an affordable, easy-to-use drone camera. The Ryze Tech Tello Quadcopter weighs only 80 grams and has a built-in Intel 14-Core Processor. It also has a 100-meter (about 325 foot) flight distance, takes 5MP photos and supports 720p HD transmission.
The DJI Mavic Pro 2 Drone is arguably one of 2018's best drones. It was constructed with professional photographers in mind; it has a built-in Hasselblad camera, shoots 10-bit HDR video, has an adjustable aperture, and a 1" CMOS sensor.
It's also loaded with cool features like omnidirectional sensing and trajectory prediction. For those of you interested in being the next Michael Bay, this drone can track fast-moving objects at speeds up to 72 kph (about 44 mph).
Next on our list is another DJI drone. The DJI Mavic Air is equipped with a 1/2.3"12-megapixel CMOS sensor, a 35mm focal length, and seven onboard cameras. Why seven? Why not.
If you're worried about crashing your new drone camera into a wall, never fear. The DJI Mavic Air has forward, backward, and downward dual-vision sensors so you can continue zooming around the sky worry-free. As if that isn't cool enough, you can also control the drone with hand gestures. You're basically one cape away from being a supervillain.
The J-ME drone is another affordable option that doesn't sacrifice quality for price. As the name suggests, it shoots 4K video, has a built-in SONY IMX258 sensor, and an F2.0 large aperture. It's also hyper-portable and has a sleek, oval body that you won't mind carrying around.
This is also a great option for taking drone photography from great heights—its maximum altitude is an impressive 3,500 meters (about 11,482 feet). Whether you're hiking, at a family party, or trying to get a new shot of the holiday lights, the J-ME is a reliable solution.
Last but not least, the Yuneec Typhoon H. This camera drone features a 3-axis gimbal with 360-degree panning, captures 12MP still photos, and 4k video at 30fps / 1080p up to 120fps. It's also easy to program and use the Typhoon's flight modes including point of interest, journey, orbit, follow, and return home.
As an added bonus, the package also includes a pair of landing pads—a perfect pairing for the Typhoon H RTF's retractable landing gear. Be sure to get in as much landing practice as you can. Later, you can be the first person to get your flying license when society makes the switch from cars to transportation drones.
Regular price: $99.00

Regular price: $1,499.00