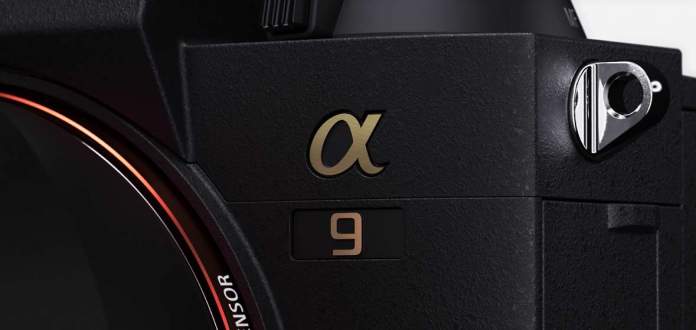 Sony has officially announced the new Sony a9 II. This is a follow up to the original (and incredibly popular) Sony a9 released in 2017. After two long years, the company finally created a follow-up they believe is worthy of the a9 title. So, how did they do?
The tough part about upgrading the a9 is that it's already more or less a perfect full-frame camera in terms of quality and performance. In fact, a lot of the a9 and a9 II specs are quite similar. However, the new camera does have notable upgrades to its overall speed, image transfer rates, user interface, and durability.
When can I buy the Sony a9 II?
The new Alpha 9 II is available now for pre-order and ships in November 2019. It costs a cool $4,498.00.
Spec Comparison Chart | Sony a9 II vs Sony a9
Again, the basic specs for these cameras are so similar it almost seems silly to put together a comparison chart. Nevertheless, here are the basics:
Who is this camera for?
| All Upgrades
The updates to the Sony a9 II make it primarily targeted at professional news and sports photographers. The upgrades are totally worth the investment if speed (both in shooting and exporting) are the most vital parts of your job or hobby. 
Rather than keep us guessing, Sony very kindly provided a bulleted list of all the improvements to the Sony a9 II. They are as follows:
Upgraded BIONZ X™ image processing engine gains maximum benefit from the sensor's fast readout speed; processor works with front-end LSI to enhance speed in AF/AE detection, image processing, face detection and accuracy, and more

Upgraded dust and moisture resistant design to meet the needs of professionals in even the most challenging outdoor conditions; stronger sealing provided at all body seams as well as the battery compartment cover and media slot

Latest developed image-processing algorithm reduces noise in the medium-to-high sensitivity range while improving subjective resolution and image quality

5-axis optical in-body image stabilization system that provides a shutter speed advantage of 5.5 steps

Improved grip configuration for even greater comfort and sure hold; compatible with Sony VG-C4EM Vertical Grip

Improved button design and feel; increased diameter and feedback of the 'AF-ON' button; a refined multi-selector joystick design; an exposure compensation dial lock button; and a redesigned shape and new position for the rear dial

Redesigned shutter mechanism to suppress even the slightest movement that can cause image blur; tested for durability in excess of 500,000 shutter cycles

USB Type-C™ connector that supports fast USB 3.2 Gen 1 data transfer

Dual media slots that are both compatible with UHS-I and UHS-II SD cards, allowing higher overall capacity and faster read/write speeds

Digital audio interface has been added to the camera's Multi Interface Shoe™ (MI Shoe), enabling the new ECM-B1M Shotgun Microphone or XLR-K3M XLR Adaptor Kit to be connected directly to the MI Shoe for cleaner, clearer audio recordings
Increased Speed
The key theme we keep seeing in Sony's collateral, press materials, and early reviews is speed. The updated model is designed to facilitate the lightning-fast pace of a news agency's workflow.
Shooting Speed & Quality
According to the release Sony put out this morning, "the new Alpha 9 II shares the same acclaimed 35mm full-frame stacked 24.2 MP Exmor RS™ CMOS image sensor with integral memory as the original Alpha 9, giving it the same unmatched speed performance and outstanding image quality.
The new model can shoot continuously and completely silently at 20 fps for up to 361 JPEG images or 239 compressed RAW images, with no viewfinder blackout allowing the photographer to follow the subject and action with no interruption to the EVF during picture taking. For times when mechanical shutter is preferred or required, the new Alpha 9 II has been improved to shoot at up to 10 fps, about 2x the speed of the Alpha 9."
Transfer Rates
Ah, transfer rates. This particular set of specs always seems to get left behind in a world where people primarily focus on user interface and overall image/video quality. However, the Sony a9 II actually makes this topic notable (which is impressive in and of itself).
Per the release, "the Alpha 9 II includes a built-in 1000BASE-T Ethernet terminal, enabling gigabit communication for high-speed, stable data transfer operations. Additionally, File Transfer over SSL or TLS encryption (FTPS) is supported for increased data security and PC remote (tether) shooting performance is improved, with decreased release time lag and reduced live view screen delay when using the 'Remote Camera Tool' desktop application.
The speed of the camera's built-in wireless LAN functionality has also been increased, adding a stable and fast 5 GHz (IEEE 802.11ac) band, in addition to the 2.4 GHz provided in the Alpha 9. IEEE 802.11a/b/g/n/ac standards are all supported."
Translation: transfer speeds are decidedly faster than they were before. This is especially important for people who shoot breaking news, sports coverage, and those of us who suffer from chronic impatience. 
Are you planning to pre-order? Let us know in the comments and keep an eye out for updates, more images, and a full comparison chart.