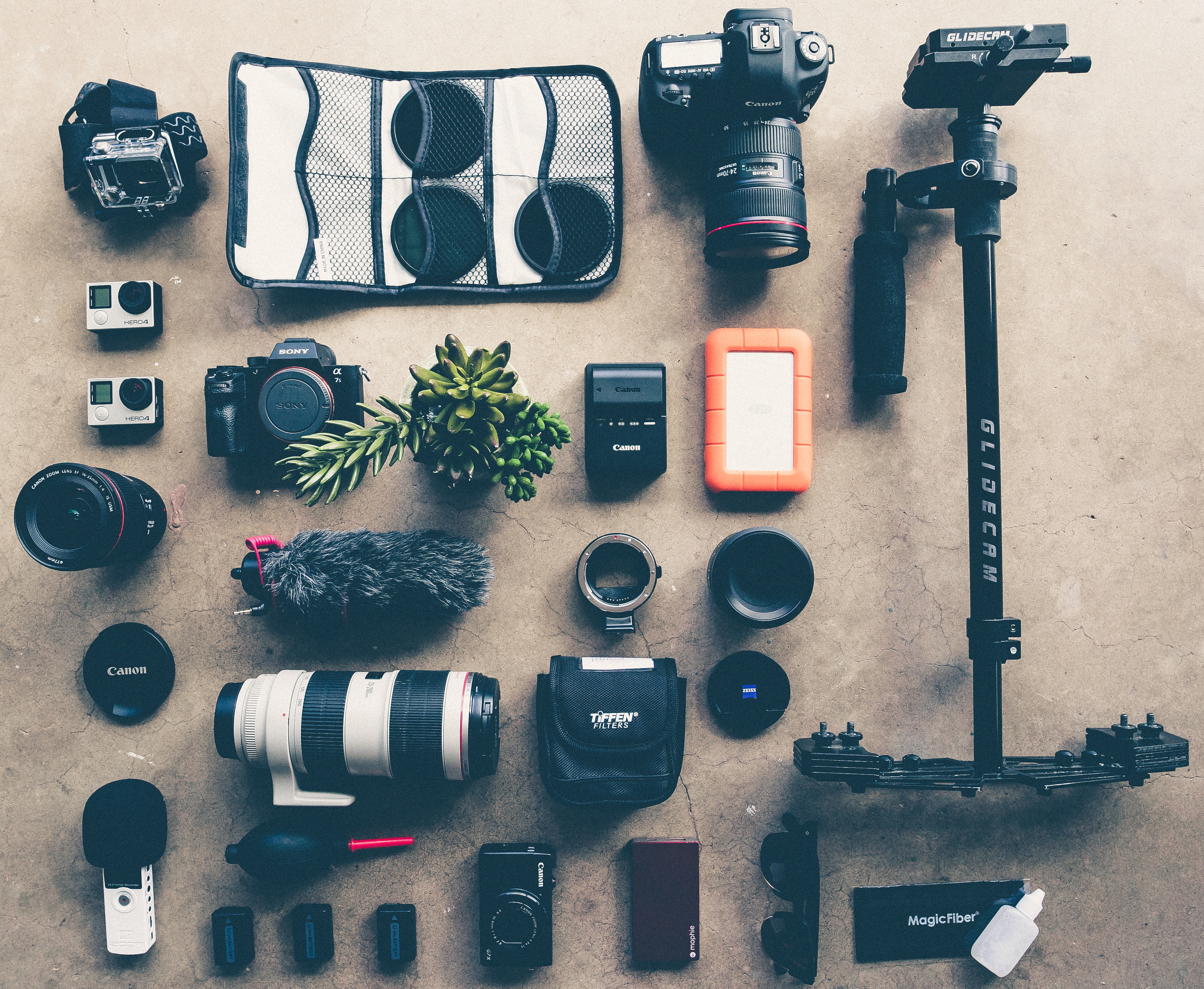 You deserve the best. Or maybe you don't. Who cares? It's holiday season! Time to cash in all your nice chips and hide the naughty ones behind the couch. If there's a new Mirrorless you've been eyeing or a telephoto lens that's out of your budget range, put it on your wish list anyway! Dream big this year. If you don't know where to start, then check out our dream wish list below.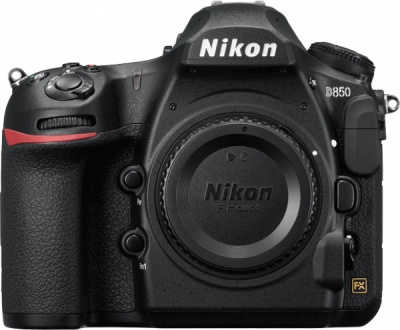 Nikon D850
The Nikon D850 is one of those rare cameras that receive miraculously good reviews across the board. (We gave it one, too!) Whether you're a passionate hobbyist or a professional photographer, the D850 is a great reason to remind your partner or parent that you're worth at least 3K. Between the Nikon-designed BSI CMOS sensor and the enormous 45.7 megapixels, this is a camera that produces action shots and gallery-sized prints. With a deliciously low ISO, stunning shallow depth of field photography is just a stop away.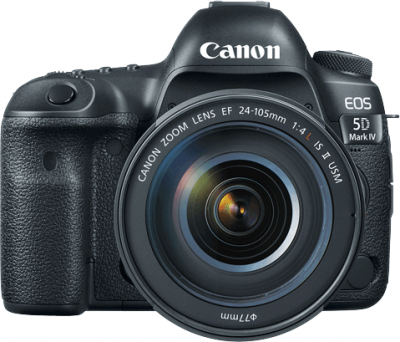 Canon EOS 5D Mark IV
If you're a Canon user, the Canon EOS 5D Mark IV costs about the same as the D850. Designed to mimic its processor, the Mark III, the IV is more ergonomic with Wi-Fi and GPS. The full frame CMOS sensor comes with a more than respectable 30.4 megapixels. Meanwhile, the autofocus and tracking focus keep up with moving subjects, and the Mark IV's ISO capability pushes upper echelons. Even as high as ISO 25,600, images are usable with minimal noise.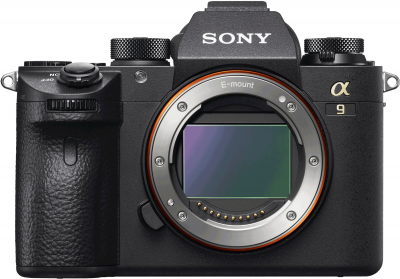 Sony Alpha A9
Ah yes, the fabled A9. It's exactly as perfect as you've heard. Made to suit both wedding and sports photographers, it shoots at 20 frames per second with full autofocus. Its burst speeds are among the best on market. At 4.5K, however, it's more than just a pretty penny. But the low light performance is to die for (and especially good at collecting light at the corners). Plus, while definitely not waterproof, the A9 boasts dust and moisture resistance that make it a bit more durable.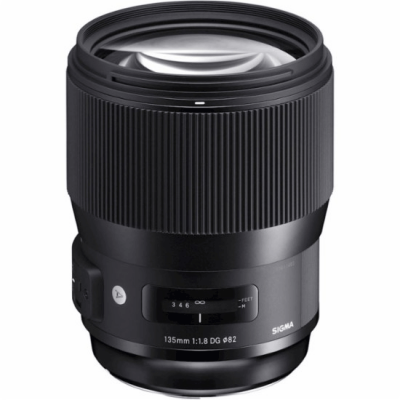 Sigma Art Lenses
With fast autofocus, high quality optics, and incredible Bokeh, Sigma art lenses are ideal for creating those artsy style photographs.  (Let's be honest, who doesn't want that?) Plus, Sigma art lenses are expensive, as any good lenses are, but they aren't trade-your-first-born-to- Rumpelstiltskin expensive. This is a perfectly reasonable gift! Sigma makes lenses with mounts for all major brands (Canon, Nikon, Sony, and Pentax, as well as Sigma) too.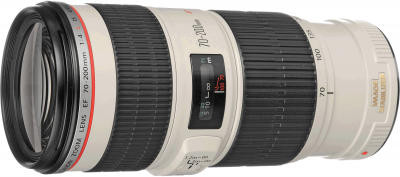 Telephoto Lenses
Telephoto lenses are another expensive purchase. Whether for sports, journalism, or other supernatural zoom purposes, telephoto lenses often cost a pretty penny with premium quality optics. For Canon users, we recommend the Canon EF 70-200mm f/4L IS USM Telephoto Zoom Lens with Image Stabilizer, which features an ultrasonic wave motor to produce quiet, yet high-speed AutoFocus, as well as a built-in mechanism to compensate for camera shake. Nikon users should consider the Nikon AF-S Nikkor 70-200mm f/4G ED VR Telephoto Zoom Lens, which performs beautifully in low light and features stabilization technology of its own. For Sony users, the Sony FE 70-300mm f/4.5-5.6 G OSS E-Mount Telephoto Zoom Lens offers SteadyShot image stabilization along with four aspherical glass elements for state-of-the-art optical design.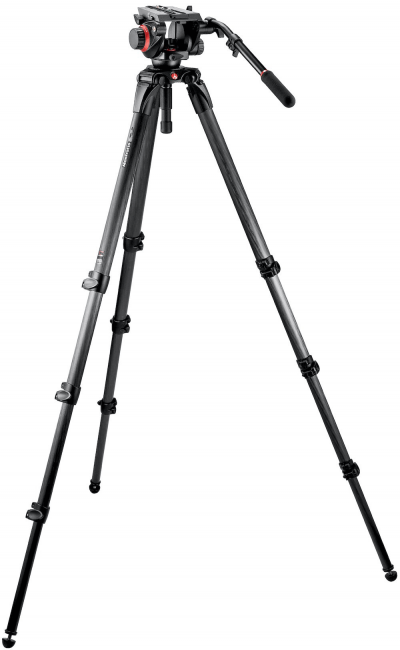 Manfrotto Midi Carbon Fiber Tripod
You deserve to move up from an aluminum tripod. At just under a grand, this Carbon Fiber Manfrotto is a classic example of 'you get what you pay for.' Versatile, precise, supper supportive, this tripod keeps your equipment secure and looks good doing it. Designed to be lightweight yet lasting, the system protect against the "backlash" effects of lesser tripods.  It provides fast height adjustment anywhere from 40cm to 184cm, and holds up to 26 pounds.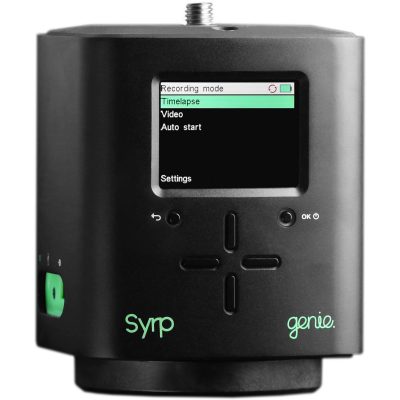 Syrp Genie
This Syrp Genie is a beautiful little niche product that completely changes the way you shoot time-lapse videos. Designed to work seamlessly with your DSLR or Mirrorless, it comes with presets for stars, clouds, and more, so you can use it right out of the box. It works in conjunction with other sliders, or up on a tripod — with an easy to use menu. It's definitely one of those 'I don't need this, but I want it accessories,' which makes it a perfect gift. You can check out our tutorial on using the Syrp Genie here. If you're more of a visual learner, take a look at our Manhattan Lights video as well.
December is the season of dreams. From next level Mirrorless or DSLR bodies to better lighting for your studio, there's a lot to wish for. Don't forget to post this around social media to send a (not so subtle) message to your loved ones! Plus stay tuned for Focus Camera's "Win Your Wish List" campaign this December.
Regular price: $1,099.00

Regular price: $4,498.00

Regular price: $999.88

Regular price: $3,296.95