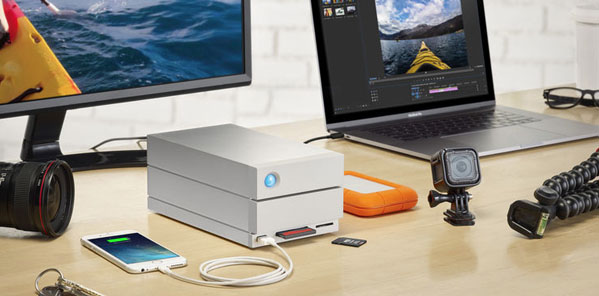 LaCie is already a big hit among photographers. Their Rugged hard drives, in particular, are popular for their ultra-tough exterior. But have you heard of the LaCie big RAID series? From the 2-Bay storage and dock to the 6- and 12- bay desktop units, there are lots of ways reasons for photographers to utilize these systems.
Store Your Life
Perhaps the greatest boon of the LaCie big series is its ability to store your artistic life on one place. Computers die, memory cards get misplaced, but the LaCie big series safeguards your photographs and videos in one convenient unit. Transfer from hard drives, memory cards, and other devices to an enormous, reliable data bank.  That way, if a client needs a piece of footage – even months later – you know where to find it.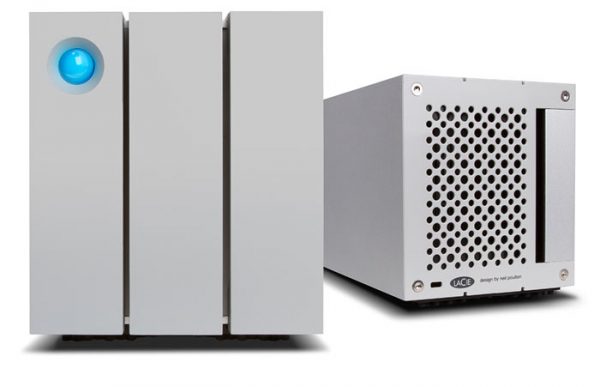 Centralize Ruggeds
First, if you don't already backup your photographs as you travel, please do! The LaCie Rugged series is lightweight and durable enough to store in a backpack. These hard drives withstand the elements for even the most extreme photographers and videographers. If you're in an out of the house quickly, you can get multiple Ruggeds to serve per project while on the road. Then, when you get back, centralize your all Ruggeds in a LaCie big RAID Storage unit. The big connects quickly and easily to your home device, so you can work fast and get back to the part you love.
Work Faster
The latest big Thunderbolts help you create a faster post-production workflow. Process RAW footage in a fraction of the time. Thumbnail and preview rendering are much more responsive too, even for big projects with lots of high-definition clips. With the latest Thunderbolt, you can even daisy chain 4K displays or a single 5K display to create your ideal system.
For photographers looking to back up their data, we can't recommend the LaCie big RAID series enough. Between centralizing your data after shoots, creating a faster workflow, and general peace of mind, there's nothing better.  Plus, with a beautiful, sleek exterior, the LaCie big docks look great on a desk!