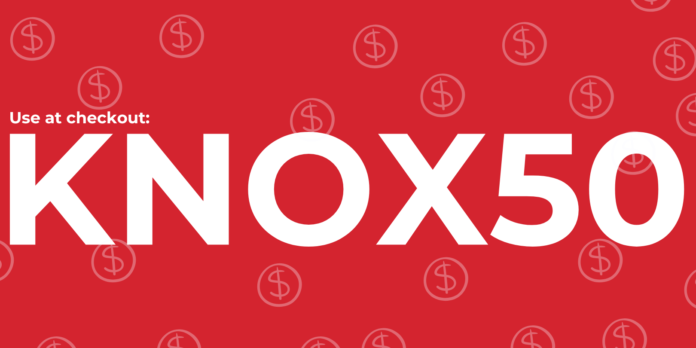 Surely you've heard the announcement! If you're a Focus local which you absolutely should be, you know this audiophile exclusive sale offered by Knox Gear is a must shop for every creative field. Knox is offering a whopping 50% discount site-wide on accessories, equipment, home systems, and more. Expanding from microphones to speaker cases, this sale provides range and quality and it's going until we are sold out!
Yes, speaker cases are cool and handy, especially when protecting you from wear and tear, but the unique and hidden gem of this sale a bit deeper below the surface. Knox provides niche products that allow for production to be streamlined, easy, and also affordable.
Included in this sale, we find products like the Knox Gear Clip-On Lavalier Microphone (also called a lapel mic). Lapel Mics are pretty useful and popular in the age of social influencers, but other creators can find them helpful in spaces of TV production, streaming, interviewing, and so much more. Lapel mics are versatile, clean, and almost unnoticeable while providing close sound pickup when rolling and recording. The Knox Gear Lapel Mic comes with great compatibility and an omnidirectional condenser. Usually, when it comes to buying a microphone, it is typical to wonder what kind of mic to get, but when it comes to Knox Gear for the price and deliverability, there is no better option on the market. It comes in at $5.99 after the in-house discount.
Knox Gear Clip-On Lavalier Microphone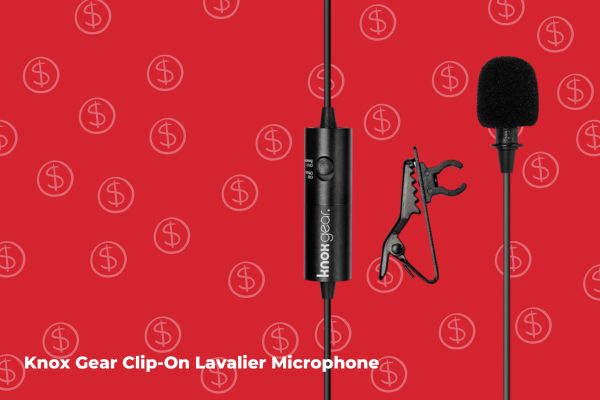 Other Knox Gear favorites included in this sale will amplify the music in life and at home. We're talking speakers, headphones, and stands alike!
With versatile styles and sleek finishes, high-performance speakers look and feel better at 50% off. Products like the Knox Gear 6.5′ Linear Array Speaker System with Column Bluetooth Speaker & Subwoofer are elevating this special to a must-shop event. In this sale, Knox features 3 speakers at highly capable technologies enabling wireless Bluetooth for easy Wi-Fi streaming.
Discover an irresistible offer that combines style, performance, and savings – with high-performance speakers at an unbeatable 50% off! Prepare to elevate your audio experience with the perfect blend of versatility and sleek finishes.
Picture yourself surrounded by the crisp, immersive sound of the Knox Gear Speakers. This exceptional product is taking our special sale to a whole new level, making it an event you simply can't miss!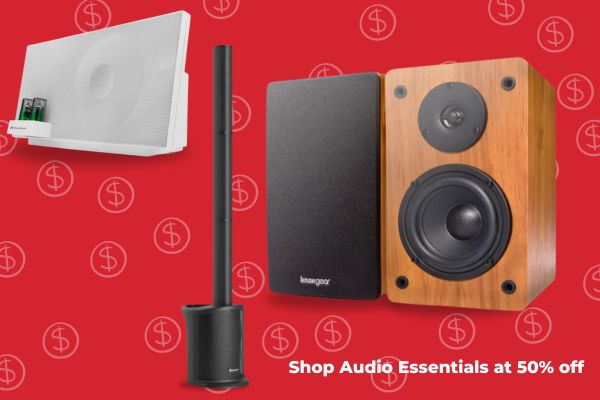 With not one, not two, but three exceptional speakers on offer, we're giving you access to highly capable technologies that enable seamless wireless Bluetooth connectivity for effortless Wi-Fi streaming.
Transform any space into an auditory haven, as these high-performance speakers deliver the ultimate audio fidelity, bringing your favorite music, movies, and games to life like never before. From captivating highs to heart-pounding lows, experience the full spectrum of sound with pristine clarity and depth.
Our speakers aren't just about superior performance; they're designed to make a statement in your living space too. With sleek finishes and versatile styles, they seamlessly blend in with any decor, adding a touch of elegance to your surroundings.
But don't wait too long – this unbeatable offer won't last forever! Elevate your audio game and shop now to take advantage of this limited-time opportunity. Enhance your listening pleasure, redefine your entertainment setup, and indulge in an auditory journey like no other.
Experience the power of top-tier audio without breaking the bank – seize the moment and secure your favorite speakers today!
Hurry, while stocks last!
Whether desk, shelf, or floor, create the perfect setup for sound with Knox. Shop headphones, speakers, microphone arms, stands and more.