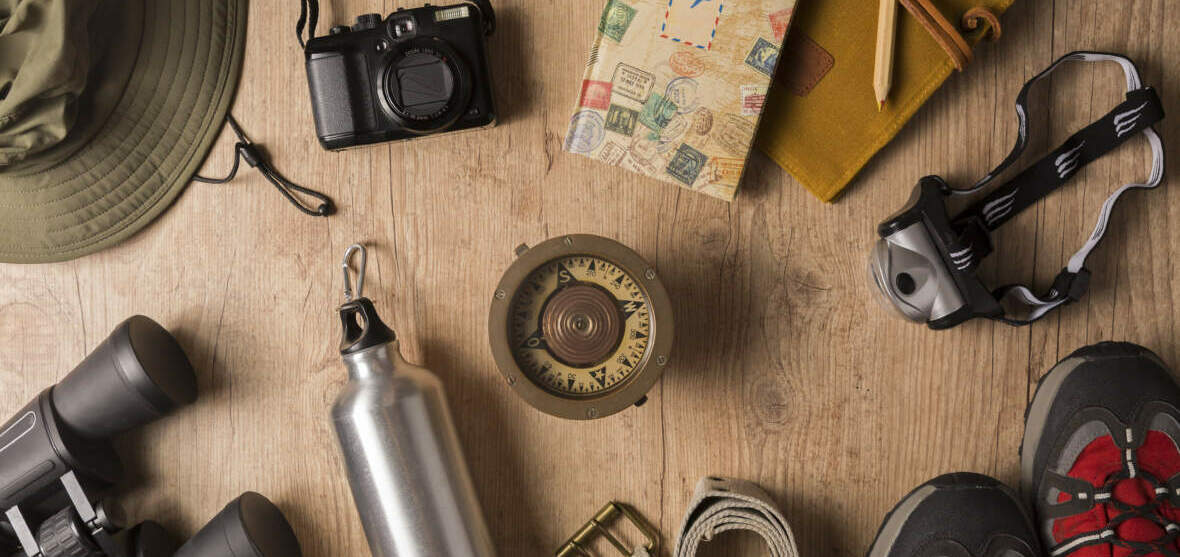 One of the best gifts you can give another person is a way to better appreciate the great outdoors. In this gift guide, we deliberately picked gifts for nature lovers that span across a wide array of ages, interests, and experience levels. Regardless of your loved one's favorite activity, all of these items will inspire them to take to the woods, get some fresh air, and bask in the majesty of nature (that said, maybe take a bug repeller).
Hunters | Vortex Razor Bundle
A hunter is only as good as their vision. The Vortex Razor HD Angled Spotting Scope has 16x-48x magnification, a 65mm objective lens and a 2.7 -1.4° angular field of view. It also features an APO System Triplet Apochromatic lens to prevent color fringing and loss of color fidelity. All of this to say: this scope is fast, remarkably clear and perfect for the serious hunter in your life.
The bundle also includes a Vortex Razor HD 18x/23x long eye relief eyepiece; an eye relief eyepiece is used by people with poor eyesight or astigmatism who can't use a scope without the help of glasses. This little addition eliminates the need for eyewear and helps the user take advantage of a scope's full range of view. This particular model works with 56mm and 85mm spotting scopes and features extra-low dispersion glass.
Hikers | Zeiss Terra ED 8 x 42 Binocular
There is no scenario in which a hiker receiving this gift will say, "no, I'd prefer to see less, but thank you." The Zeiss Terra ED 8 x 42 Binoculars are a great gift for both new hikers and seasoned backpackers alike. In addition to being compact and easy to slip into a bag or large pocket, these hiking binoculars use hydrophobic multi-coating to deliver precision views. They're also durable; they boast fiberglass-reinforced, waterproof casing, and work in temperatures of -4 to 145°F. So, if it's pouring rain in the freezing cold and you drop them running away from a bear, they will still work perfectly when you go back to get them.
Stargazers | Celestron Travel Scope 50
Brooklyn is known for many things but a clear sky is not one of them. For that, we New Yorkers must travel upstate. From those fleeing light pollution to dedicated hikers, the Celestron Travel Scope 40 portable telescope is great for on-the-go stargazers. 
This portable telescope is made by Celestron, one of the most trusted names in astronomy scopes. It features a smooth altazimuth mount, coated glass optical elements and—most importantly—a quick, no-tool setup. It also comes with astronomy software, printable sky maps, 75 enhanced images of the night sky, and a custom backpack for easy storage.
Budding Scientists | Celestron Micro Fi WiFi Microscope
Yes, the curious kid in your life will love the Celestron Micro Fi WiFi Microscope. That said, we guarantee you'll want to keep this gift for yourself. This handheld digital microscope is portable and works with up to 3 smart devices to record movies and still images. It also has up to 80x magnification and 6 adjustable LED ring illuminations. The Celestron Micro Fi is perfect for getting a closer look at what truly lurks in the park near your home or on the doorknob of your office (this gift is not for the faint of heart).
Regular price: $799.00

Regular price: $38.99