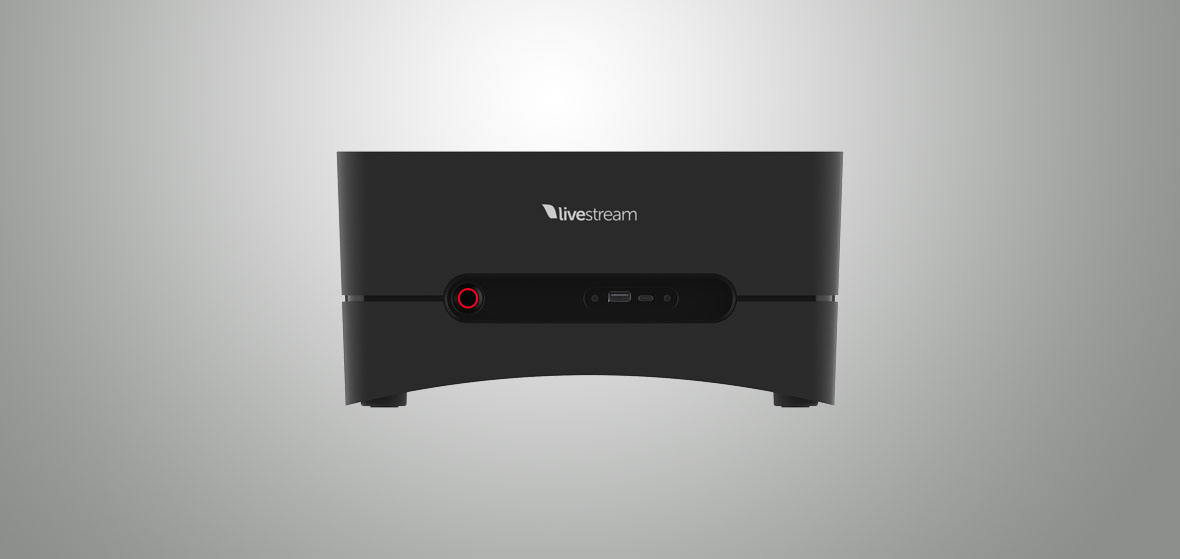 From makeup tutorials to church services and college classes, streaming is everywhere these days. Yet most streaming services fall woefully behind traditional broadcasting in terms of quality and content. Livestream offers a solution to improve live streaming for all. We spoke with Mark Chessler, Director of Channel Management for the Livestream Studio products over at Vimeo, about what it is, what it's for, and where it's going.
What It Is
Livestream provides professional streaming hardware and software to record and distribute high-quality video across social channels like Facebook, YouTube, Twitch, Periscope, and YouStream, as well as over apps, websites, and Livestream's own platform. The software allows users to switch between cameras for a traditional and polished broadcasting experience. Livestream also offers streaming staples like real-time interactive chat, graphics, chroma key (green screen), secure viewership technology, and valuable insights with cross-platform analytics via the subscription service. (Though the subscription itself is totally optional. While it allows you to stream onto your personal or corporate website, the software and hardware still stream to Facebook, Youtube, Twitch, and more without it.)
The hardware, meanwhile, is designed to work in conjunction with Livestream software for optimal broadcasting. It comes in three unit options: Studio One, HD51, and HD550. The Studio One, which launches Monday, is the entrypoint of the marketplace. "If you're a church with a video switcher and sound mixing boards, you may not have a lot of room for another streaming device. This takes up a very small footprint. It's 11 inches wide, but it's a lot of power," says Chessler. Pre-installed with Livestream Studio software, the Studio One streams up to 4K resolution with two 4K inputs — or four HDMI or SDI inputs for HD. It offers 20 hours of broadcast quality recording, ten remote cameras, three graphics tracks, and more.
The HD51, meanwhile, comes with five HD-SDI or HDMI inputs in either 4K or HD. Along with Studio One features, the HD51 streams on up to two screens and is mountable to a rack. The higher end HD550 is exactly like the HD51, but portable. "That is our most popular seller," says Chessler. "It's just convenient. It gives you a lot more flexibility."
Who It's For
While anyone can use Livestream, it's particularly suitable for for houses of worship, education (both K-12 and university), and corporate communications — i.e. places with some degree of lecture or presentation. Moreover, since the software is flexible but not overly complicated, it's adaptable for both experienced streamers and total novices. "I see beginners using it more for the very basic features, like putting a few cameras in and basic effects," says Chessler. More advanced users, on the other hand, might utilize third party hardware like MTI or PTZ cameras. They can also add third party graphics or "some green screen effects."
Where It's Going
Nowadays, everybody live streams. "I get so many pings [on my phone]," says Chessler. Whether it's Facebook or Instagram, our friends and followers communicate via streaming technology. Livestream is dedicated to providing content creators tools that allows them to produce and distribute those live streams to their designated audiences. "We're trying to democratize professional level video production," says Chessler.