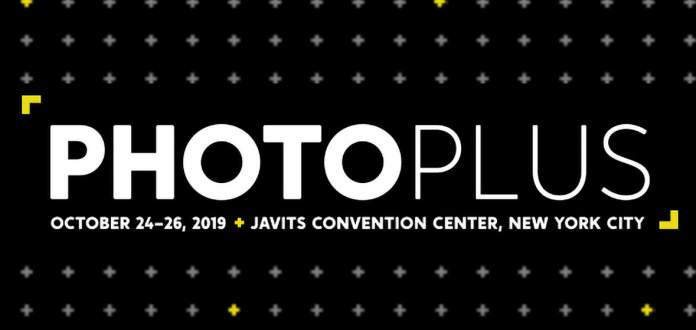 It's the most wonderful time of the year! PHOTOPLUS 2019 has officially begun. This NYC-based photography trade show is North America's largest imaging event. It's essentially a playground for anyone interested in photography and cinematography. We explored the show and created a roundup of a few of our favorite new products from PHOTOPLUS 2019.
Sigma
View this post on Instagram
Sigma recently announced the smallest, most affordable full-frame camera on the market: the Sigma FP.
Arguably the most exciting thing about the fp is its potential—it's a real-life transformer. The camera's modular design allows users to make the body into whatever they need it to be. With a few quick additions, it changes from a palm-sized, full-frame camera to a cine-ready beast (see the video for a demo).
The Sigma fp costs $1,899 and is currently available for preorder (you can get yours here). According to Sigma, the camera will begin shipping at the end of October so you won't have to wait much longer to bag your own!
Check out our post about the fp here for more information about the body, compatible lenses, and additional video content.
Westcott
View this post on Instagram
The Westcott FJ400 strobe is one of the most lauded new lighting products of 2019 and with good reason. This is the first 100% portable 400Ws AC/DC strobe that boasts a recycle time of less than 1 second. The strobe in conjunction with the FJ-X2m wireless trigger means that this unit can quickly pair with almost any camera.
We chatted with Brandon, Westcott's chief sales and marketing officer, who ran us through the key features, user interface, and outlined the strobe's compatibility capabilities.
Nikon
View this post on Instagram
We were incredibly excited when we first heard about the Nikon Noct lens. Its specs are incredible; it's a 58mm with an aperture range of f/0.95 to f/16. It also boasts 17 lens elements in 10 groups. All told, this 4-pound monster is ideal for night and astrophotography (insert cheesy joke here about how this lens is out of this world).
However, all of this excellence comes with a hefty price tag of $7,996.95. That said, how much is too much for perfect bokeh really?
Keep an eye out for more PHOTOPLUS 2019 updates next week!
Regular price: $1,899

Regular price: $1,349.90

Regular price: $7,996.95