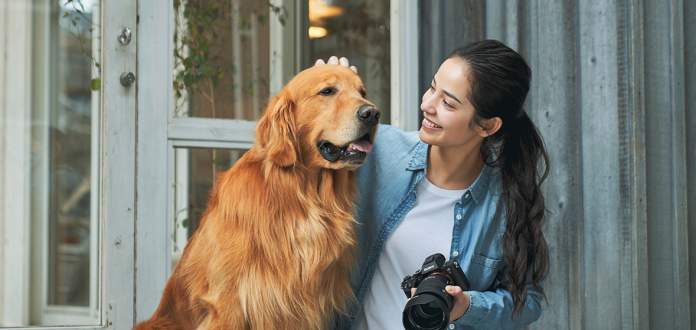 The Sony community is buzzing with news of the firmware updates for the Sony a7 III and Sony a7R III. Software version 3.0's highlights include Real-time Eye AF and Real-time Animal Eye AF for all of our fluffy influencers. It also features interval shooting for time lapse. Scroll to learn more and find the Sony 3.0 firmware download links.
Real-time Eye AF
Real-time Eye-AF is an AI-driven eye detection system developed through machine learning. With the 3.0 update, your camera follows your subject's eye automatically whether they're looking down, turning, or blocked by another person or object. You can utilize this feature in  AF-C mode by lightly pressing the shutter button.
This feature extends to our animal friends; this is the first step Sony is taking in what promises to be an impressive animal-tracking autofocus system. According to Sony, they are actively developing this technology to recognize a wider range of animals eyes and movement.
Sample Animal Eye AF | Sony 3.0
Interval Shooting
3.0 adds new software includes an interval timer that enables photographers to capture time-lapse videos. It can be set between 1 and 60 seconds with shots between 1 and 9,999.
Sony 3.0 Firmware Download Links
ILCE-7RM3 Update file (for Windows)
ILCE-7RM3 Update file (for Mac)
ILCE-7M3 Update file (for Windows)
ILCE-7M3 Update file (for Mac)
Are you excited about the new Sony firmware update? Let us know in the comments below.