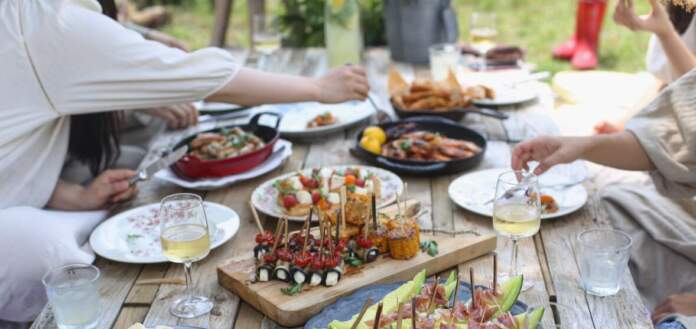 Is a Super Bowl party really a party without the four big "F"s: (American) football, friends, family, and everyone's favorite – food? If this year is your time to host a Super Bowl party, you want to ensure you have enough seats, a good home entertainment setup, and, most importantly, delicious dishes to serve. This post contains five traditionally good ideas for Super Bowl food you can serve this year.
Also included are great recommended items to help you quickly prepare these foods, such as grilling kits, cookware, and kitchen utensils. From reliable grills to handcrafted bowls and even portable pizza ovens, this game plan is guaranteed to help you score in the cuisine department. Without further ado, here are five excellent and classic ideas for Super Bowl food for your watch party.
1) Make Mouthwatering Homemade Pizza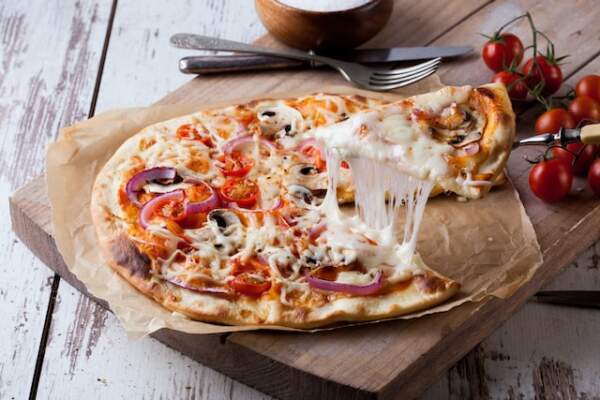 Pizza, it's a classic party favorite and a crowd-pleaser for most people, and you can always spice it up with a variety of toppings. However, this year, don't be cheesy and order delivery like everyone else; put a spin on it and craft your very own unique selection of fresh pizza ingredients. If you want to make it a more memorable Super Bowl party, create something that your guest will continue to rave about, some good ole' homemade pizza. It may take a little more effort, but it'll be well worth it when your guests ask, "so, where'd you get this amazing-tasting pizza from?"
Recommended Items:
Pizzacraft PizzaQue Portable Pizza Oven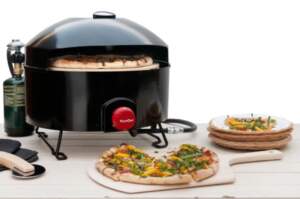 The PizzaQue portable pizza oven is a top-notch cooking machine that'll help give your pizza the perfect texture and taste the professionals acquire. The PizzaQue takes 15 minutes to heat up and can cook a pizza in just 6 minutes. After you finish cooking each pie, you won't need to reheat the oven again, allowing you to keep churning out those sweet slices of yumminess. Plus, even after the parties end, you'll find it has many more uses, such as bringing it to tailgates, backyard parties, campsites, and more.
Pizzacraft Acacia Purpose Wood Pizza Peel and Charcuterie Board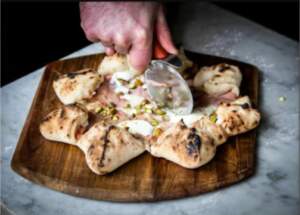 Pizzacraft Acacia Purpose Wood Pizza Peel is great for transferring pizzas safely to and from a hot stone.
.
.
.
2) BBQ & Grill – a Fan Favorite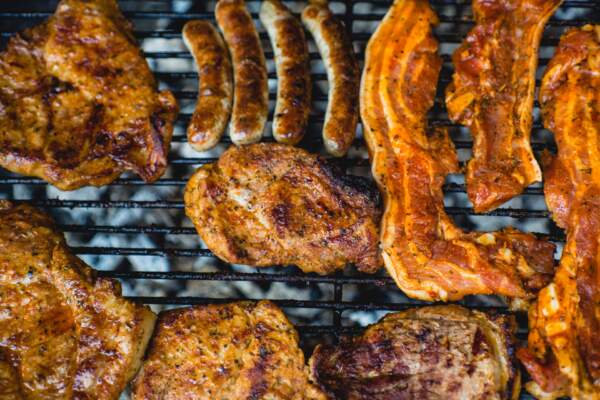 BBQ and grill are always a great tradition and well-accepted food ideas for Super Bowl parties. They get the ball rolling and the smiles going; they also offer flexible food options: meats, seafood, vegetables, and fruits to satisfy everyone's palate at the party, whether vegetarian or a meat-lover. That smokey and char-grilled taste gives off great tailgate vibes and adds a delicious flavor to each bite.
If you want to save money and be cost-efficient, BBQ and grilled foods are the way to go. Buying meats and veggies in bulk and grilling them is a much cheaper option than ordering catered food and pre-made cuisines (especially for a large group of people).
Recommended Items:
Weber Q1200 Liquid Propane Grill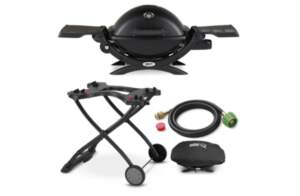 The Weber Q1200 Liquid Propane grill is another exceptional tool for making food fast and effective. It has an electronic ignition so you can grill quickly for a large number of people, and its aluminum body makes cleaning even more manageable. It comes with a built-in lid thermometer, and the bundle also includes a portable cart, adaptor hose, and grill cover.
Charcoal Companion CC5153 3-in-1 Burger Press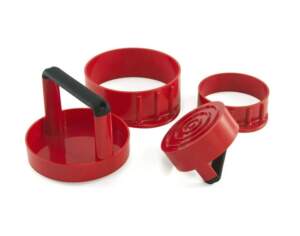 A Charcoal companion indeed. With this 3-in-1 burgers press, you can craft juicy burgers and delightful bite-sized sliders. You'll be able to determine the size of the meat; best of all, you can stuff the patties and surprise your guest with a delicious burst of flavor inside.
Kuechenprofi BBQ Grill / Serving Pan with Wooden Board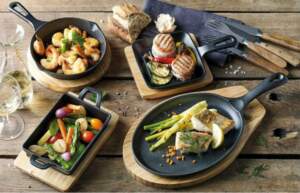 If you want to step your game up for the watch party (or any occasion), the Kuechenprofi BBQ Grill is an excellent and fancy serving set. You can use the wooden board and pan to serve small dishes just like your favorite restaurants, straight from the grill to the dinner table while staying warm on the pan. You can also serve it right from the oven, leaving you with a nice food presentation.
McCormick Grill Mates Barbecue Tongs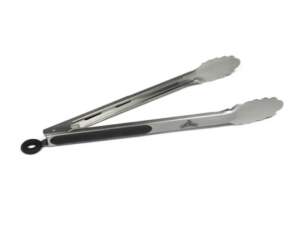 McCormick Grill Mates Barbecue Tools MC8005 Locking BBQ Tongs have a soft grip for smooth handling and a firm grasp to flip foods easily.
.
.
.
.
.
3) Raise the Bar with a Cocktail Bar (or Mocktail)
What's all the buzz about cocktail bars? Creating a drinking station can be an excellent way to throw in a more interactive component to the party. It allows guests to mingle while making their favorite drink and can work as a great icebreaker as well. There might even be a friend or two who really wants to show off those bartending skills and help accommodate guests by making them a courteous cocktail. Moreover, having a cocktail bar is another way to keep a low budget by purchasing multiple inexpensive drinks instead of a complete fancy bar set.
Recommended Items:
Island Bamboo Pakka Wood Muddler (Rainbow), Cutting Board, Toast Tongs, and Measuring Spoon Bundle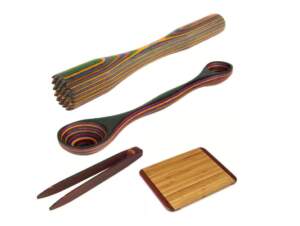 This colorful cocktail-making set comes packed with everything you need to create your ideal drinking station. The Rainbow Bar cutting board is made of durable food-safe birch wood, appeasing anyone who desires a bit of citrus aesthetic to their drink. Make a perfectly mashed-up mojito with the Pakka wood muddler, or get the proper measurements with the double measuring spoon.
Riedel O Cabernet Glasses & Riedel Ouverture Beer Glass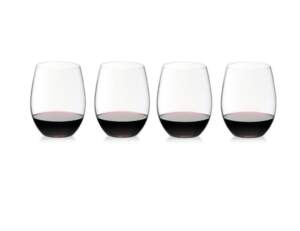 If you're hosting a smaller, more intimate Super Bowl party with just a few guests, you can get fancy with some fine-looking Riedel glasses for beer and wine instead of plastic or paper cups.
.
.
.
.
4) Craft a Classic Charcuterie Board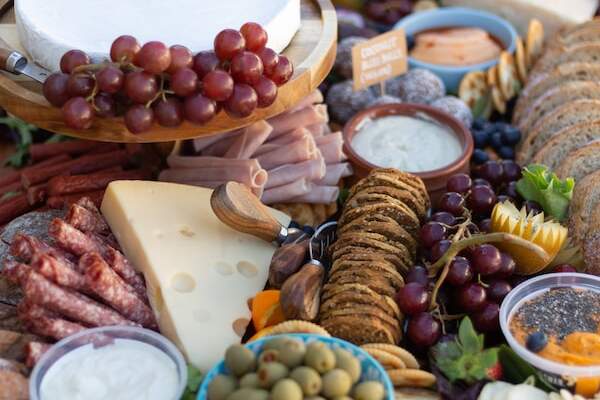 Charcuteries have become so popular within the last few years. Some people are even going as far as throwing charcuterie board parties, a trend where each participant brings their own uniquely designed board to display and later indulge in. These boards have always been a reliable and tasty cuisine for all styles of parties, from high-end formal events to casual watch parties like the Super Bowl.
A charcuterie board is low maintenance and doesn't require an absorbent amount of time or work to put together. However, if you love setting up spectacular food presentations, you can always customize each board with extravagant patterns of meat and cheese and ornately stacked crackers. It's another wallet saver, as you only need a board and a small selection of meats, cheeses, fruits, and crackers to put one together. Plus, it serves as a great appetizer or tiny bites that can be nibbled on throughout the evening.
Recommended Items:   
Pizzacraft Acacia Purpose Wood Pizza Peel and Charcuterie Board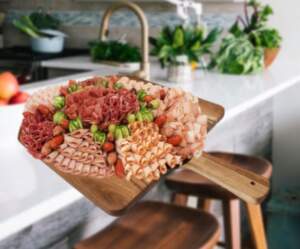 The Pizzacraft Acacia Charcuterie Board is great for all occasions.
J.K. Adams Lazy Susan 12-Inch Round Slate Charcuterie Board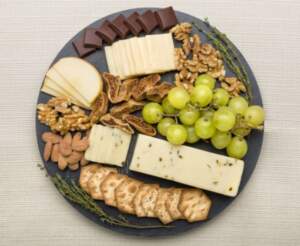 J.K. Adams Lazy Susan 12-Inch Round Slate Charcuterie Board is a unique way to build a cheese plate for a small group of people.
.
.
.
.
.
5) Create a Salad Bar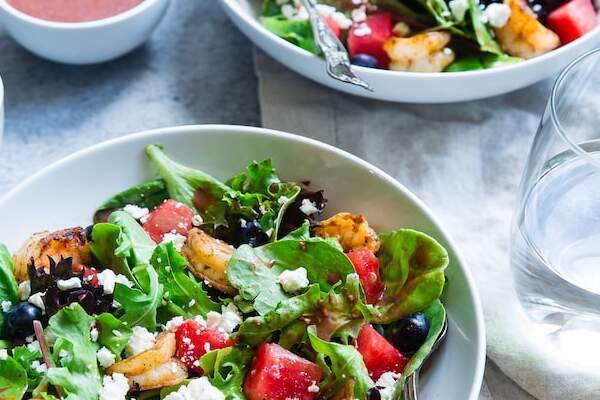 Don't forget your greens. Not everyone will be a huge fan of barbecued meat or pizza, so a salad station is a superb idea for "a dressing" this issue. Fruits, onions, cucumbers, nuts, carrots, and tomatoes are just a few options that you can use to provide an excellent variety to your salad bar. Like charcuterie boards, salads are effortless to put together. And if you can't decide on what salad to create, you can simply put the lettuce, kale, or other greens in a bowl next to the dressings and toppings and let your guest make their dream salad. It's inexpensive and compliments the other food nicely while adding a healthier option for your guest.
Recommended Items:
Berard Handcrafted Bowls (6-Pack) & Handcrafted Scoop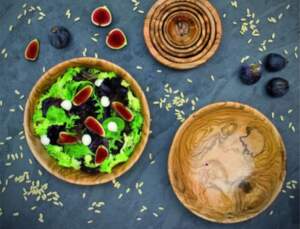 Berad Bowls are handcrafted in France from fine olive wood and add a lovely aesthetic to your salad. They range from 1-8/9 to 6-2/3 inches (in diameter), and with the bundle, you can get a set of six Berard Handcrafted bowls and a 7-inch scoop. They're also great for popcorn and peanuts, and other small snacks you may want to provide.
Berard Provencal Salad Serving Set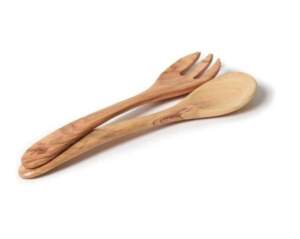 The Berard Provencal, Salad Serving Set, consists of a spoon and a 3-pronged fork to blend the delicious flavors into a lip-smacking dish.
Lipper International Large Walnut Finish Wavy Rim Bowl with Salad Hands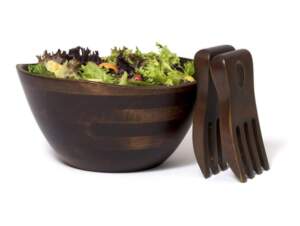 Lipper International has designed the Walnut Finish Small Wavy Rim Bowl to serve your salads in style.
What will make for this years Super Bowl?