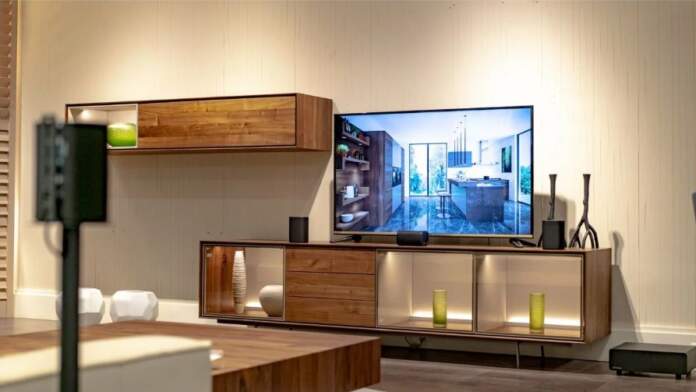 It's almost game time, and Super Bowl LVII is just around the corner. If you're hosting a Super Bowl party this year, it's important to ensure you don't "drop the ball" from good food to great entertainment – it should be flawless. Fortunately, today's post has fantastic home entertainment systems, from the best smart TVs to sound systems and even projectors. Plus, most of them have special limited-time deals you can take advantage of today (save up to $600). Get ready to create an exciting and unforgettable Super Bowl party experience with our list of top 10 smart TVs and sound systems for a perfect watch party.
Related Post: The 5 Best Ideas for Super Bowl Food & Kitchenware to Help.
Smart TVs (55-inches & Under)
1) Sony BRAVIA XR X90K 4K HDR Full Array LED TV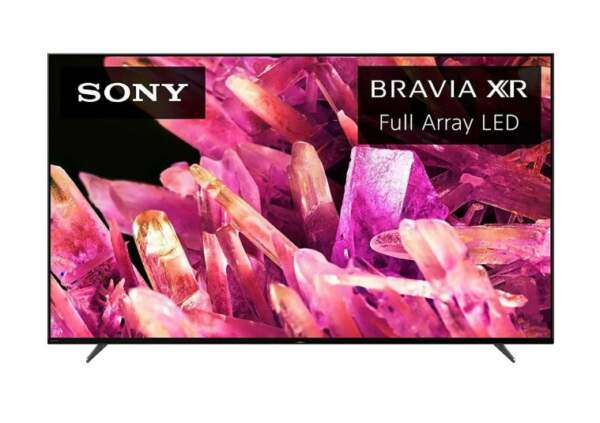 ($300 off until 02/20/2023)
If you're looking for an exceptional viewing experience on a 55-inch smart TV, the Sony BRAVIA XR X90K 4K HDR Full Array LED TV is an easy score.  Go the distance with Full-Array LED and the Cognitive Processor XR that provide unbelievable color and contrast. The Acoustic Multi-Audio technology and X-Balanced speakers ensure that the sound is just as impressive as the picture. Plus, it has a hands-free voice control feature with Google TV, so you won't have to worry the next time your remote decides to grow legs and walk away.
2) Sony KD55X80K 55-Inch LED 4K UHD Smart with Dolby HDR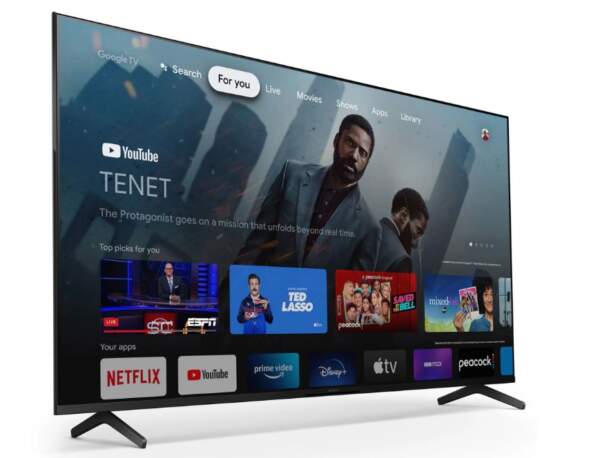 ($50 off until 02/20/2023)
The Sony KD55X80K 55-Inch LED 4K UHD Smart may not be the biggest TV for a Super Bowl party, but it provides exceptional performance. This Smart TV is powered by a 4K HDR processor X1, which uses advanced algorithms to cut noise and enhance details. On top of this, its TRILUMINOS PRO algorithm detects color from saturation, hue, and brightness, reproducing natural shades in every detail for a vividly cinematic experience. Game enthusiasts can use its Auto Genre Picture Mode to minimize input lag and make the action more responsive. When watching movies on PlayStation5 consoles, it switches back to Standard Mode to focus on picture processing for more visually dynamic scenes.
Smart TVs (Over 55-inches)
3) Sony KD85X85 85-Inch 4K Ultra HD X85K Series LED Smart TV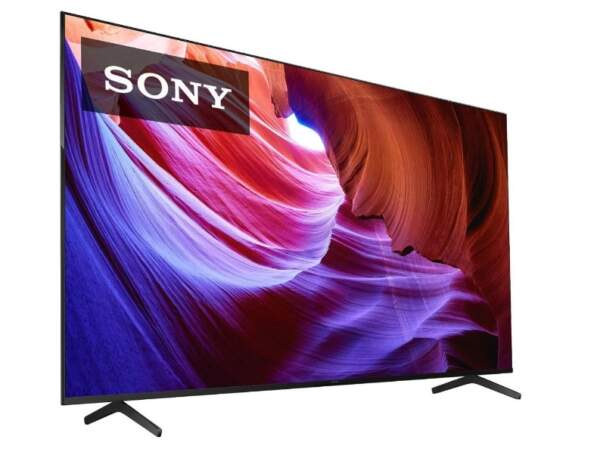 ($600 off until 02/20/2023)
The Sony KD85X85 85-Inch 4K Ultra HD X85K Series LED Smart Google TV is a game-changer for movie lovers and sports enthusiasts. With its incredible 4K resolution, TRILUMINOS PRO, and 4K HDR Processor X1, the picture quality is out of this world and will make you feel like you're right in the middle of the action.  
The high 120hz refresh rate and motion flow XR technology ensure that fast-moving scenes are smooth and sharp. It's a prime TV for the Super Bowl or any watch party, capturing rich detail in every play during the big game. The Dolby Vision and Atmos bring that cinematic feel to your living room, and the voice remote feature and Bravia cam make it easy to find and control your favorite content. Don't miss out on this massive offer on one of the best TVs out right now.
4) Sony KD85X85 85-Inch 4K Ultra HD X85K Series LED Smart Google TV with Soundbar Bundle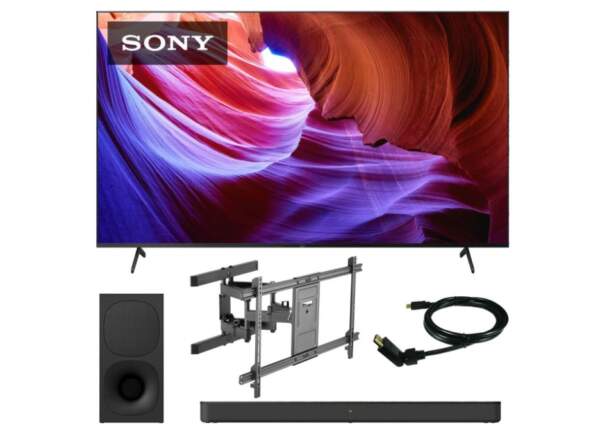 ($400 off until 02/20/2023)
This is a very special bundle that comes with everything you need to be set for your watch party: a Sony HT-S400 2.1-Channel Soundbar, wireless subwoofers, Full-Motion Articulating TV Wall Mount, and a Steren 6-Feet 4K HDMI High-Speed Cable with swivel head.
5) Samsung QB50R 50-Inch Edge-Lit HDR 4K UHD Commercial Smart LED Display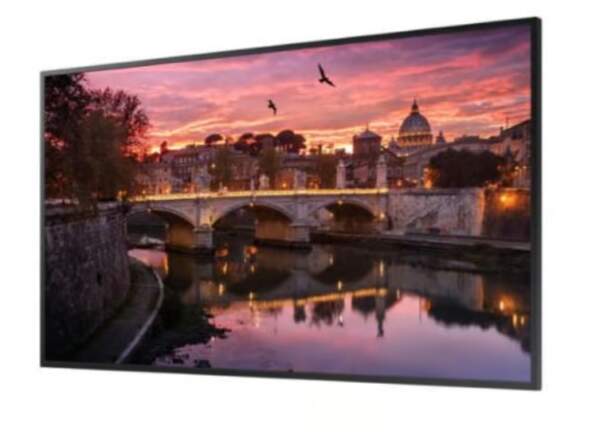 The Samsung QB50R 50-inch 4K commercial smart LED display is an excellent choice if you're looking for a smaller TV to satisfy your Super Bowl party. It's easy to install and Samsung's SMART Signage Platform 6.0 and embedded MagicINFO Player S6 media player give allow you to easily playback without using an external box or PC. A bonus feature is that it is fully compatible with Cisco WebEx Room Kit products, giving you the opportunity to incorporate cameras, codecs, speakers, and microphones for video calls and more.
Speakers & Surround Sound for Home Entertainment
6) Platin Milan 5.1 Surround Plus Speaker System with WiSA SoundSend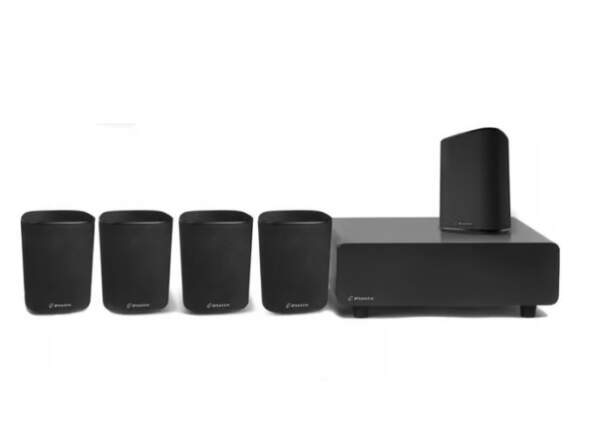 ($200 off until 02/27/2023) 
The Platin Milan, 5.1 surround sound with WiSA SoundSend, is a home theater setup redefining how we view home entertainment. The Milan 5.1 Surround system features a sleek, modular design that is compact enough to be integrated into any room without compromising for space. We're talking subwoofers so inconspicuous they can fit under most sofas. This wireless surround sound comes with a WiSA SoundSend that provides ultra-high-quality, uncompressed 24-bit 48 kHz sound transmission through Dolby Digital, Dolby Digital+, Dolby True HD, and Dolby Atmos. Essentially, you'll be able to enjoy top-tier sound quality designed for movie theaters within your home.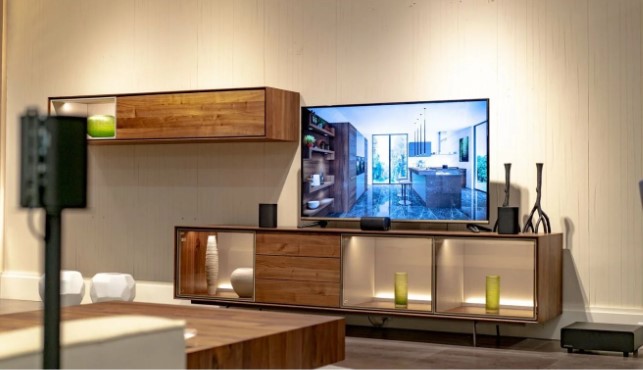 7) Platin Monaco 5.1.2 Speakers with WiSA SoundSend & Dolby Atmos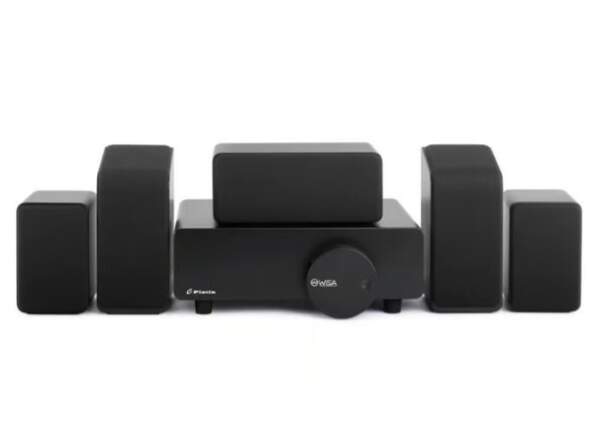 ($200 off until 04/03/2023) 
The Platin Monaco 5.1.2 speakers are similar to the Milan 5.1; however, its front satellite speakers have upfiring drivers for an even more robust listening experience. Essentially, these speakers can play  Dolby Atmos sound and Dolby Atmos Music height channels, giving off a 360 audio effect and a rich cinema-style presence to your home entertainment. It includes a pair of Perlesmith Adjustable Height Satellite and Small Bookshelf Speaker Stands that elevate speakers to ear height and isolate them from the wall to prevent reduced vibrations. In addition you'll get a triangular base for added stability, a cable management routing hole, and hardware for L-shape, keyhole, and top plate speaker mounts to fit various speakers. You're guest will enjoy fully immersive audio using WiSA SoundSend with perfect synchronization and wireless surround sound.
8) Sony HT-A7000 7.1.2 Dolby Atmos Soundbar Bundle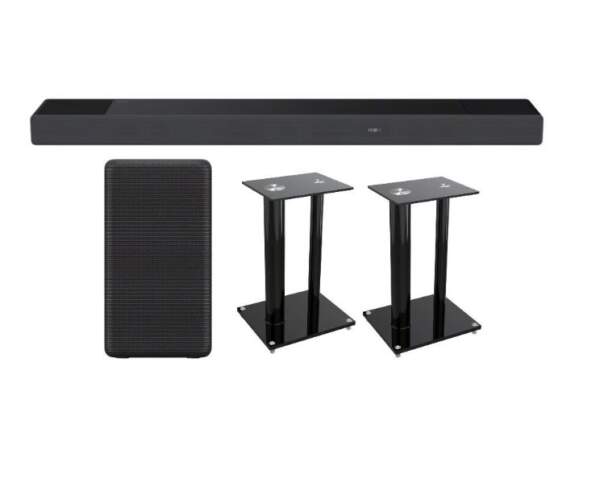 The HT-S100F 2.0 Channel Soundbar bundle will have you ready to go when game day arrives. No matter where your guests sit or stand, the Vertical Surround Engine and S-Force Pro Front Surround technology will project immersive sound from corner to corner. And if you need to adjust the sound according to the room environment, you can use its Sound Field Optimization to calibrate the speakers to your desired volume. This bundle includes an SA-RS3S wireless rear speaker and glass floor speaker stands.
Budget Speakers (Under $200)
9) Sony HT-S100F 2.0 Channel Soundbar with Integrated Tweeter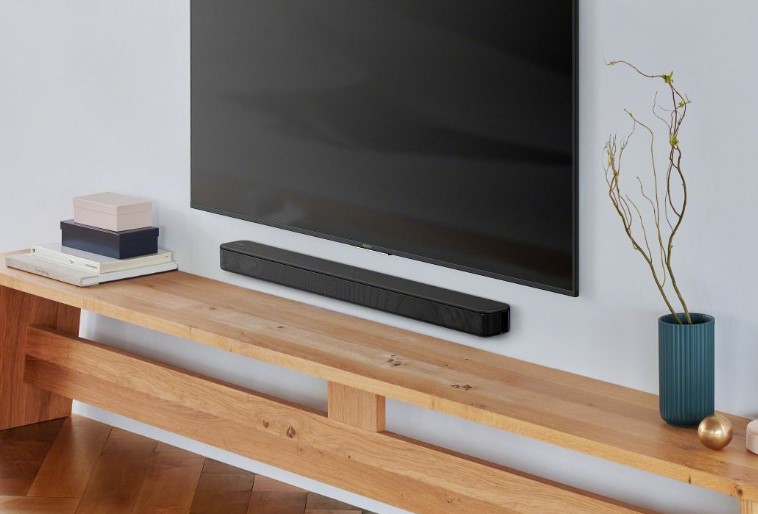 ($30 off until Ends 03/06/2023)
The Sony HT-S100F 2.0 Channel Soundbar is an excellent choice for a more budget-friendly sound system. Its powerful and compact soundbar features a Bass Reflex speaker for deeper audio and S-Force Pro front surround sound, delivering high-quality and room-filling sound from one slim device. Its built-in tweeter recreates a full range of sounds and can easily be mounted on a wall to fit your home entertainment aesthetic needs. For such a compact speaker, this sound bar can reach an output of 120W to help give off that booming sound that distinguishes it from your average soundbar. The HT-S100F offers versatile connectivity options; it can connect to your TV via HDMI ARC and Bluetooth, allowing you to stream music wirelessly from your devices or connect any device via USB.
10) Logitech Z623 400 Watt Home Speaker System with Subwoofer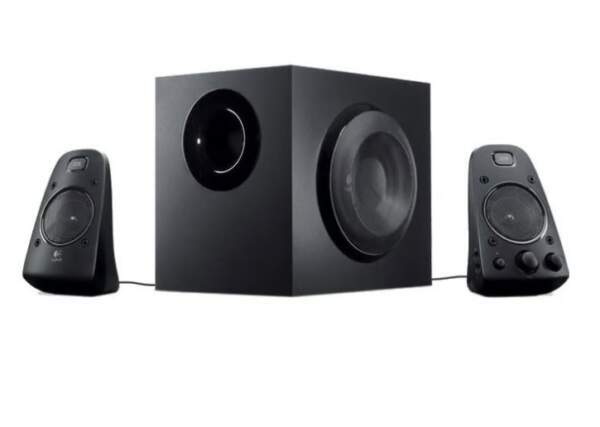 The Logitech Z623 speaker system is a powerhouse that caters to music, movies, and games, no matter how large the space is. These speakers are designed to transform your living room entertainment into something you don't just hear but feel. It has 400 watts of peak power and 200 watts of RMS power, and an impressive multiple-input feature that allows you to connect up to three devices simultaneously. It has all controls located on the right satellite speaker for a user-friendly, easy operation experience.