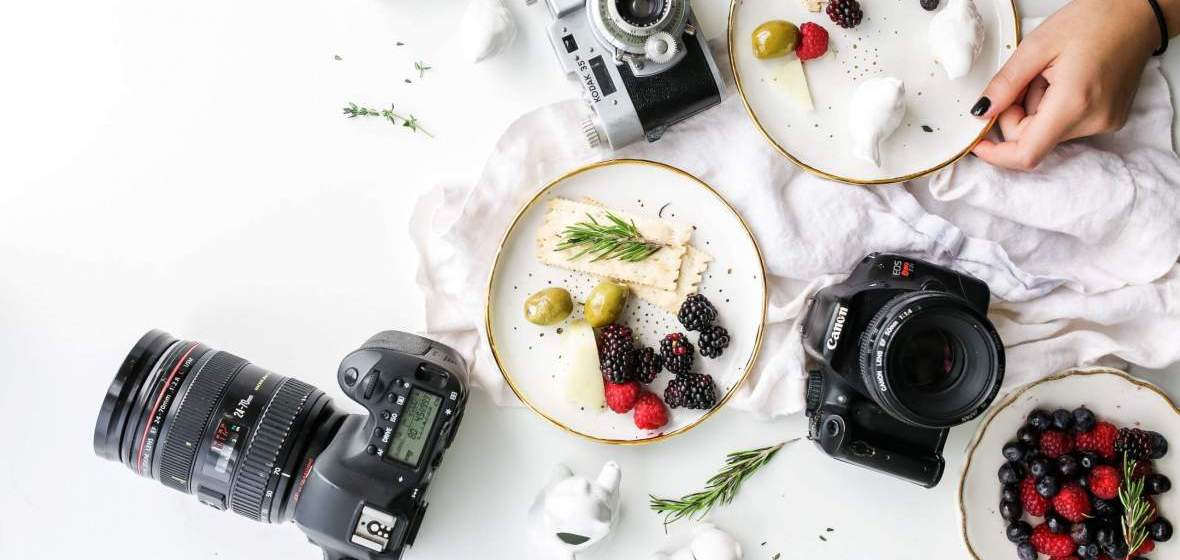 It's happening, you've started to get into a groove as a photographer, and it feels great. Your photos have developed a signature style, they pop, and your skills are sharpening. You believe you have what it takes to run a professional photography business, or at least attempt a few gigs and see how it goes. The only question now is— what's the next step to running a photo business? 
You may have everything from the right camera equipment and photography knowledge to a good work ethic. Yet, you still have inquiries about photography as a career. Don't sweat it; everyone establishing themselves in a new field or market will have questions; it's natural.
This post contains a list of essential questions to explore before starting your photo business journey. If you can answer these questions, you will be heading in the right direction of finding your potential photography market along with consistent work and clients. Who doesn't love making money while doing what they love? Now, you can, too, without further a due. 
What Should You Shoot for Your Photography Services?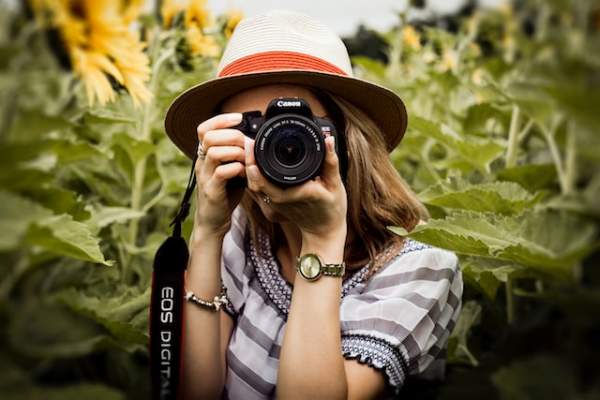 Have you started shooting yet? 

If so, what do you like to shoot and why? 

What new photography would you like to explore? 
One of the most incredible things about photography is the endless amount of niches to explore. Just because you begin with portrait and food photography doesn't mean you can't explore landscape or product photography work. Yes, specializing in your services will help you find the right clients, but playing with all types of photo shoots and ideas makes photography great. Work with models, work with pets, and explore various camera settings, gear, and environments. The more you can try, the better idea you'll have for what you want to shoot for your photo business.
It's important to remember you don't have to stick to one photo market. Having two to three niches will solidify more opportunities for work rather than one source. But, on the flip, if your work is too broad, it will be hard for clients to identify where your specialties are. To avoid this build a portfolio for the work you most desire to perform. The more you experience, the more depth your photography background will have.
How Much Money Are You Looking to Make?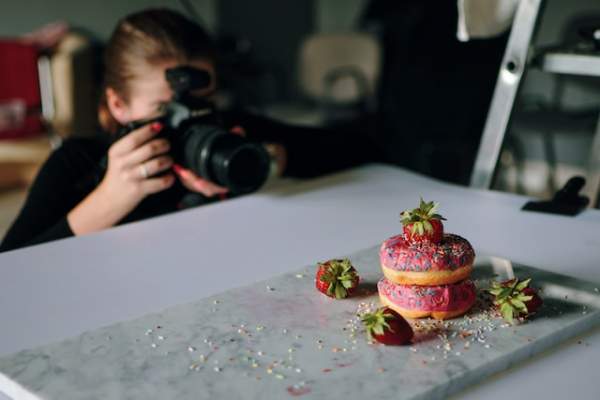 Is your photography market or services profitable?

Are high earnings important to you?
Like any other industry, you have gigs that make you good money and gigs where the checks are much lighter. Pay is a massive question for some people, and you must be honest when answering and exploring how much money matters to you. Photography, in general, is not a huge money-making business but can be profitable with the right amount of gigs, time, experience, and connections.
Check out some of the most lucrative photography gigs here.
One of the most important things to remember is that working purely for money can become draining like any other job and cause you to lose passion over time. When you lose sight of your love and drive (unless money is your drive) for photography, it will become less and less desirable.
It doesn't hurt to keep pay in mind, but don't lose track of the things that excite you about photography. Keep shooting for fun and working on your own creative projects, or you will forget why you started a photography business in the first place.  
What's Your Location & Where Will You Work?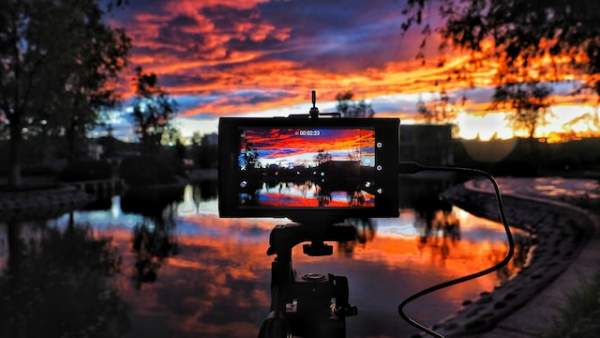 Where do you plan on performing your photography? 

Are you willing to travel? 

Are certain gigs or photo needs more common in your area? 
Location is another undeniable factor in running a photography business. You won't get too many winter landscape photo sessions when you live in a tropical area. It's crucial to think about what work is more viable for you.
You should ask yourself: is traveling a feasible option? For example, you probably won't have to travel much for city life photography when you already live in New York City. If you are willing to travel, which locations will you explore, and how will it benefit or hurt your work?  
Another question that comes to mind is local competition. Who are the local competitors, and what are some of the photography jobs they occupy? Will you find success doing the same services as them, or is their client base already well established in the area? Do your research and discover what niches you can leverage around you. There are always untapped markets waiting to be occupied; it's up to you to find the best options.
Who Are You Targeting for Photography Work?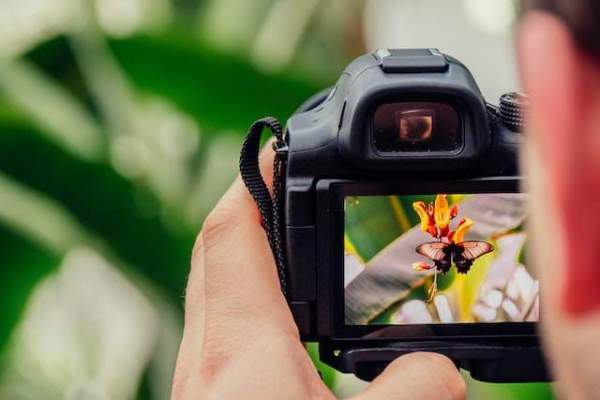 What type of clients are you seeking?

Do you like working with large entities or smaller businesses?
Do you prefer fast-paced working environments or laidback photography gigs?
Each photography niche comes with its very own audience and clientele. This is important because you will interact with these people and places frequently or daily. And the further into a market you get, the similarities you will see between client needs, requests, environments, and workloads. Nevertheless, every job is different; however, most niche-based gigs have their parallels. Make sure you are in a market that positively affects you and your work. 
Think about what type of people and environments you interact well with and pursue that line of work. If you struggle in large crowds or less intimate settings, booking event photography gigs with a sizeable venue isn't for you. Gravitate to people and events that make you happy and clients with whom you will be compelled to work for. 
What Relevant Problems or Needs Can You Help Solve?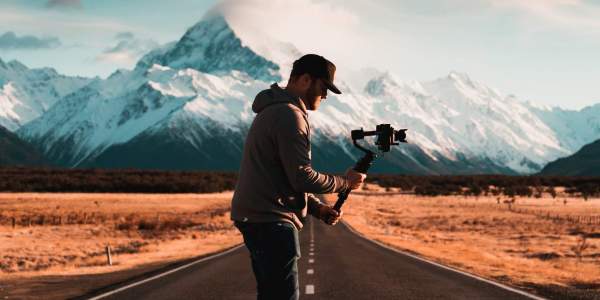 How can you leverage your client's needs?

What type of photography is in high demand?
Every business and client has a problem to be solved. If you want to have a successful photography business, you should address concerns that are in high demand by providing solutions and services to those problems. This could be providing portrait photography services to people needing headshots for a job or a dating site or capturing images of pets to be displayed on an animal adoption center's website.   
What significant market demand have you noticed that your photography business can solve? An example of supplying a need could be the exponential growth of social media photography. Many companies realize the reach and influence a social media account can have on potential prospects. As a result, having a social media photographer to give companies an online advantage would raise demand. So providing social media photography services would be a wise transition in relation to this growth.
Learn the needs of your target audience or clientele and provide the appropriate solutions. The demand should be relevant, in high volume, and realistic to solve.
How Will You Reach Your Audience?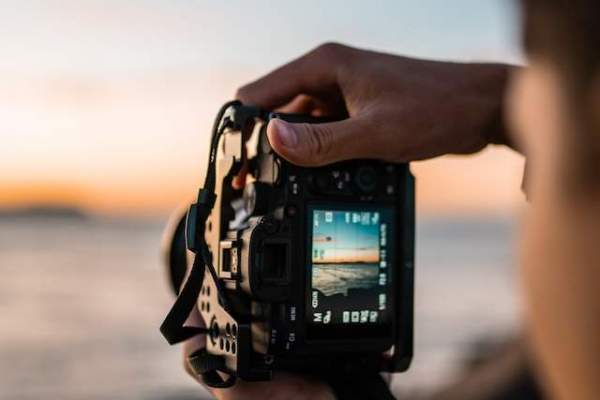 What methods are you using to reach your target audience?

Do you have a website? Business cards? Posters?

What social media should you use?
After you've discovered what needs you can offer solutions for and who to market to, the next question is how to reach your audience. It doesn't matter how well you capture photography if no one knows you even have a photo business. You want to be seen and heard; the problem is that so do your competitors. Study up on your competitor's strategies for advertising and follow the practices that lead them to similar clients.
Creating a website for your photo business brand is most optimal. However, creating social media accounts across multiple platforms is the next best place to start (or do both). From Pinterest to Instagram and even LinkedIn, leave no social media stone unturned. This is an easy way to put your work out there; using (visual) social media platforms as a public portfolio helps build your photography business brand.
Take this one step further by drawing up a list of places and websites related to your field of work. If you do food photography, go to local restaurants and research food vendors in need of your services online. Anything food-related could be one step closer to a potential client, so check all possibilities. The more places you can place your name, the more exposure you get; with exposure will come more inquiries. Remember, the key is relevance; your business will seem invisible if you look in the wrong places.
Take Away
These questions only graze the surface of learning and understanding the photography market and business tactics. Remember that all industries constantly take on new practices and trends, and photography is just the same. The best thing you can do is to continually educate yourself on what's new within your photography niche, stay ahead of the curve, and never stop networking.
Lastly, never be afraid to take your work in a new direction. Thinking you're stuck practicing the photography you started with is stagnant thinking and will hurt your opportunities in the future. 
– How's your photography business going, and what work do you do?