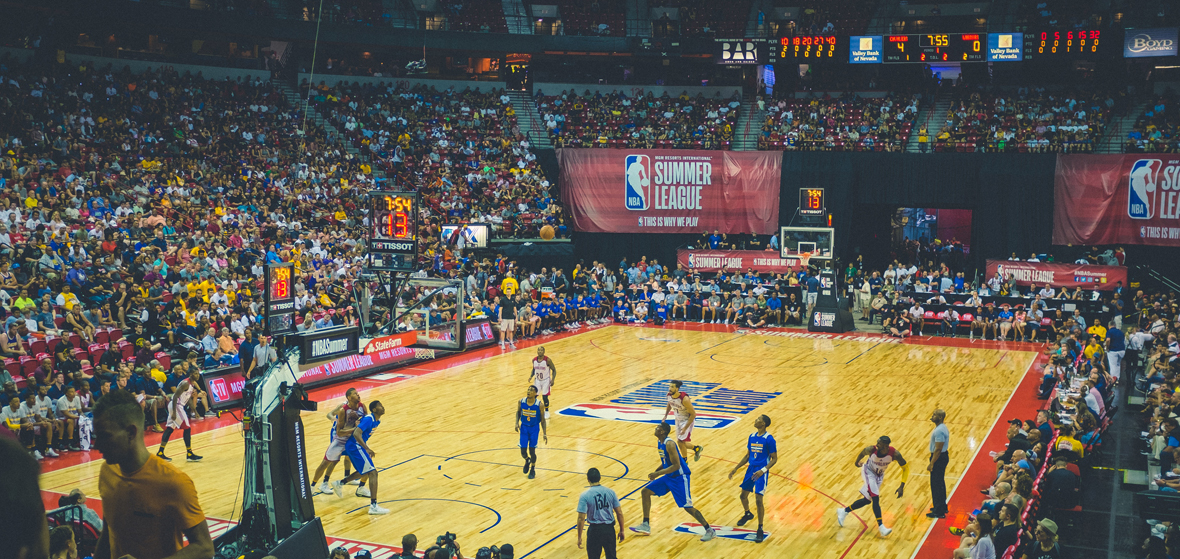 You might not make it to the floor of March Madness this year, but that doesn't mean you can't shoot college ball! Honing your photography skills at regular college games is a great way to practice (not to mention, make connections) for Sweet Sixteen, Elite Eight, and Final Four. Between gaining official access, learning to navigate other photographers, and picking the right lens, here are our top tips for better college basketball photography.
Get to the Floor
If you can swing official access, it's worth it to shoot from the floor. Start with smaller games and smaller colleges. The smaller the school, the more likely they are to grant official access to photographers without connections. (They want free exposure.) If you get in early, you're likely to get access to bigger games later in the season. If you don't know where to ask permission, seek out the sports information officer, or SID.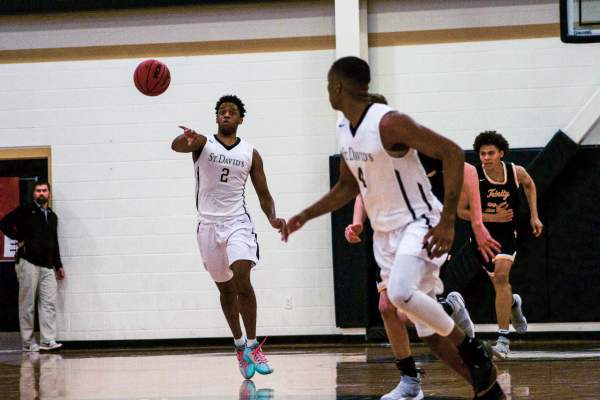 Make Space for Other Photographers
Especially if you're on the floor, it's important to respect your fellow photographers. Some of this is kindness, but part of it is practicality. The other photographers might work as photojournalists for news outlets, and you don't want to upset potential coworkers or even possible employers. Take care to give them space, and don't disrupt their shots!
Shoot in High Speed Burst
Like most professional sports photography, there's an aspect of spray and pray at play here, and an entry level DSLR won't cut it. Turn on high speed burst mode. You want to use a camera with solid AF tracking to keep subjects sharp even as they fly between hoops. While many of your pictures end up looking the same, you're less likely to miss a crucial shot. Plus, since burst mode captures so many pictures, we recommend shooting in JPEG instead of RAW. While you lose some versatility in post-production, you gain a lot more space to store all those shots.
Use a Workhorse Lens
You won't need a super telephoto zoom like in baseball or football, but a 70-200mm workhorse lens is a good fit for basketball photography. It lets you zoom in and out of the action as it develops in real time. However, if you have a secondary body, 50mm lens is a fairly versatile prime to move around with, though we don't recommend it for a primary shooter.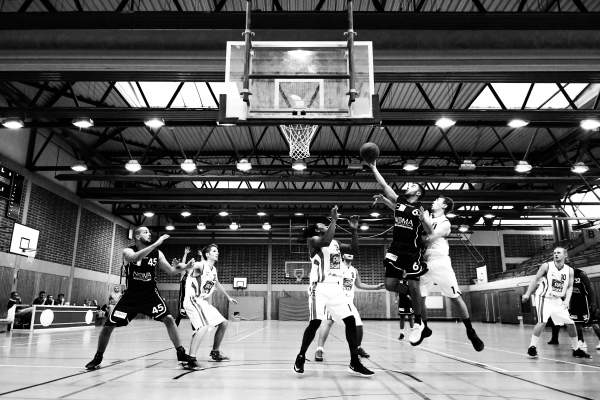 Choose Manual Settings
Yep, switch to manual. Since the players move fast, we recommend shooting at 1/500th of a second and ramping up the ISO to compensate for light. Nothing crazy. Like 3200 to 6400. Gyms look bright, you're still working indoors. If you're shooting with a solid low light camera, shots at those higher ISOs are still usable. Open up the aperture, too. If you're shooting with a 70-200mm f/2.8, open it all the way.
Look to Crowds
As with other sports, some of the best shots are in the stands. While you should focus most of your energy on the players, check the fans out, too! Passionate masses make for colorful photographs. While most fans leave to grab food or stretch their legs during half-time, keep your camera ready during time-outs. That's when you'll get some of the best shots.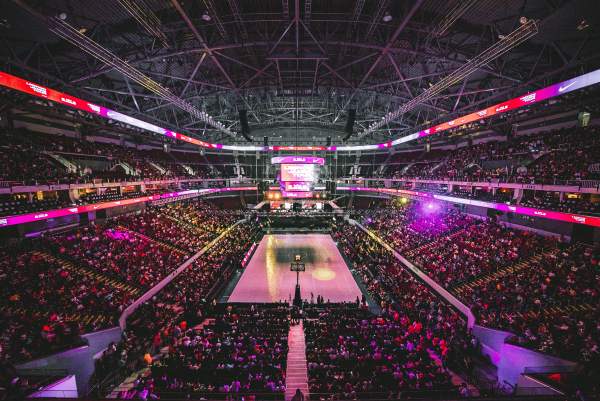 Shooting college basketball photography starts with location, location, location. Get on the floor, and once you get there, play nice with the other photographers. Switch to manual for better light control, and be sure to turn on burst mode (it's not cheating). We recommending shooting with a workhorse lens like a 70-200mm f/2.8, especially if you only use one camera body.