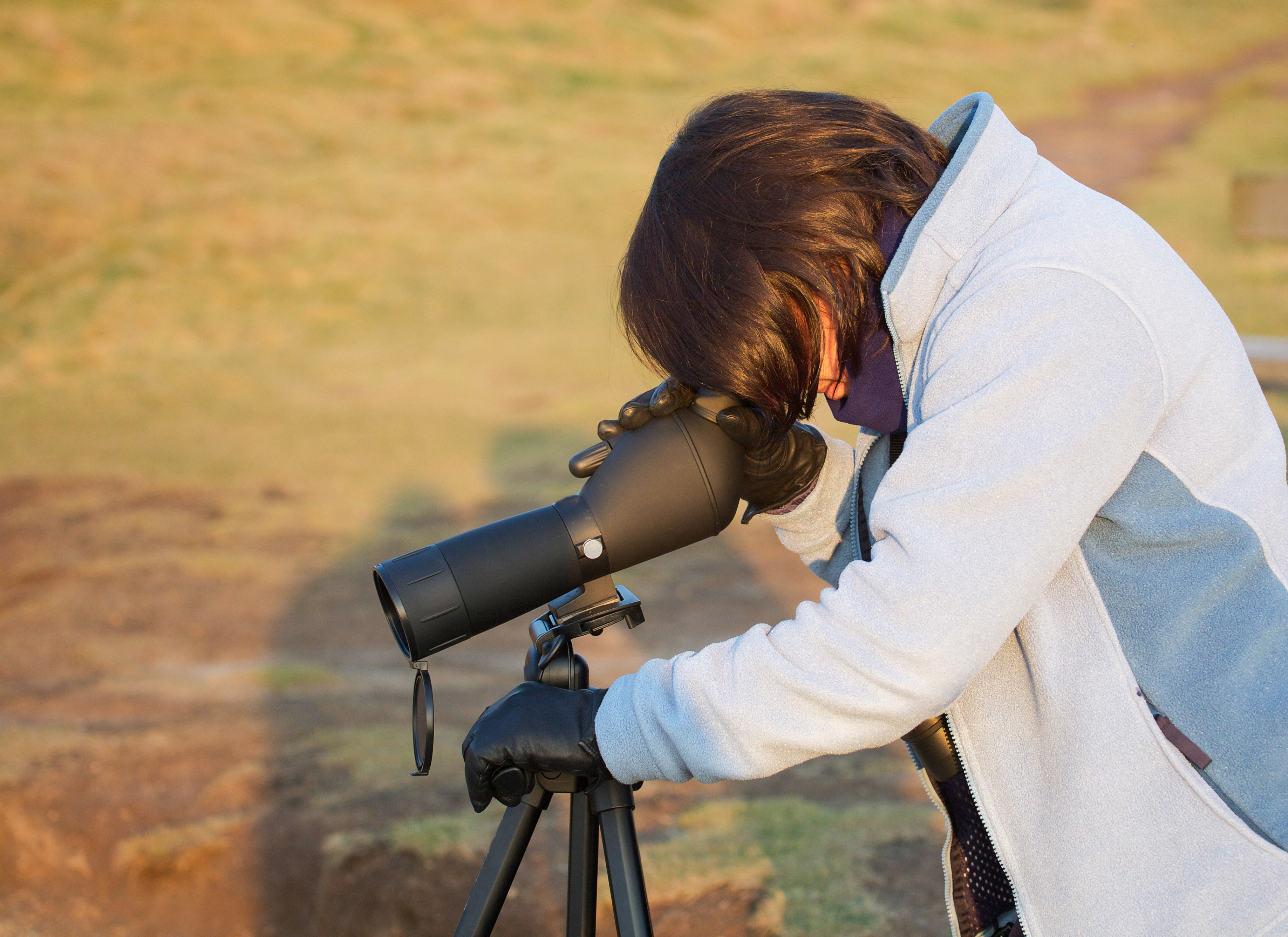 Great for bird watchers, hunters, and naturalists, spotting scopes pick up where binoculars leave off. They're essentially telescopes for terrestrial use, but with shorter focal lengths. However, unlike stars and planets – which are very hard to startle – spotting scopes let users appear invisible to their animal subjects. Spotting scopes typically come with a magnification range of anywhere from 15x to 80x, which means that you can see 15 to 80 times closer to an object than the human eye is capable of.  Whether it's surveying the land or doubling as a wildlife lens, there's a best spotting scope for every end.
Tasco World Class 20-60X60
For the budget-conscious, Tasco offers a very inexpensive scope and tripod combination. We always recommend using your spotting scope with a tripod! Plus, 20-60x is a solidly standard magnification, and the 60mm objective lens is on the better side of light-gathering capability.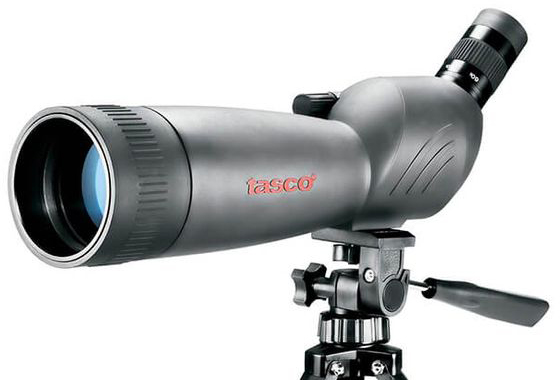 More light translates to better clarity and a wider field of view. So, while this isn't the largest or the most powerful spotting scope, it's certainly useful for moderate hunting surveillance and beginner bird watching.
Vanguard Endeavor XF 80A 20-60×80
Something like this Vanguard is the next step up. Similar to the Tasco, it features 20-60x magnification with an even larger 80mm objective lens to gather more light.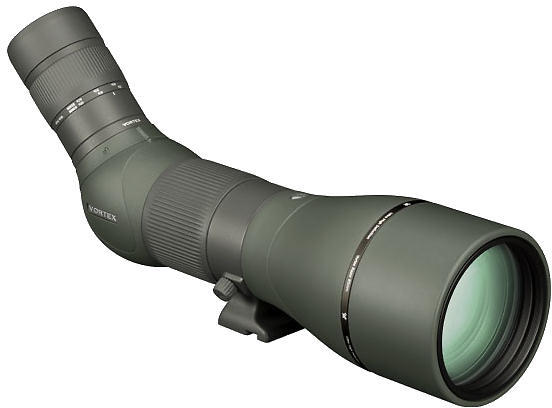 The phase-corrected BAK4 prisms are suitable for intermediate to long-range observation, and the weather sealed construction is well equipped for extensive outdoor use. In addition, the comfortable 19mm eye relief with twist-up eyecups makes this a comfortable choice for long term viewing.
Vortex Razor HD 22-48×65
Designed to perform well in any environment, the Vortex Razor HD 22-48x65mm features die-cast magnesium alloy body, rubber armor with ArmorTrek coating, and O-ring seals to guard against moisture and debris. The 65mm objective lens with multi-coating ensures clarity and color fidelity with a bright image.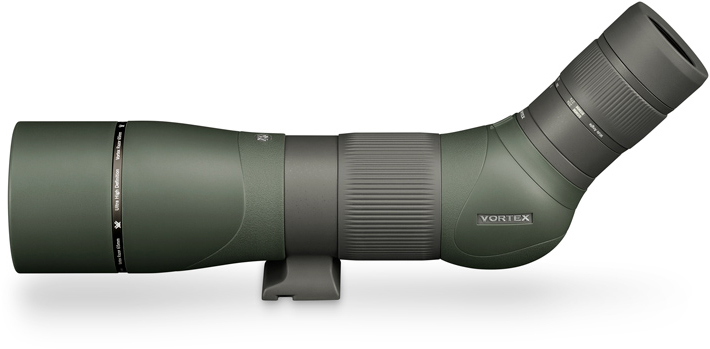 Unlike some of the other spotting scopes in this guide, this Vortex is angled. While it's not great for digiscoping, an angled body maximizes wind stability and permits the use of a smaller tripod. Less weight to carry!
Swarovski Optiks STS-65 HD Spotting Scope with 25-50x
Swarovski crafts world class spotting scopes with a price point to match. We recommend a scope like this for digiscoping. With high quality optics, you get a clear image in the center and on the sides of the spotting scope – plus less chromatic aberration in your photograph.

Typically, a larger objective lens translates to better light and clearer images, but 65mm is a sweet spot. It lets in enough light, but remains lightweight for easy travel with your other camera gear.
Leica APO-Televid 82mm Angled Spotting Scope with Televid 25-50X
If you like Leica's cameras, wait until you see their spotting scopes – perfect color fidelity and maximum contrast. From lightweight magnesium alloy housing to rubber armor exterior, this scope is delightfully resilient. The enormous objective lens (82mm!) translates to tremendous light gathering potential and sharp, clear images in even the dimmest conditions. Plus, the rubberized eyepiece with comfortable eye cups ensures easy long term viewing.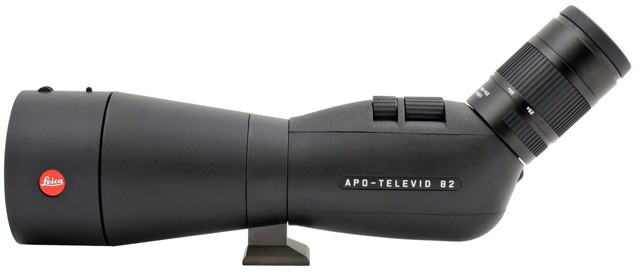 Whether it's the best spotting scopes for hunting or birding scopes, Focus Camera has a great selection to choose from. Like anything, spotting scopes are an investment. While it's smart to start with something simple, intermediate and advanced observers should consider the clearest image for the long haul. If you didn't see anything you liked on this list, then take a look at some of our other spotting scopes here.
Regular price: $104.99

Regular price: $349.99

Regular price: $2,418.00

Regular price: $3,548.00