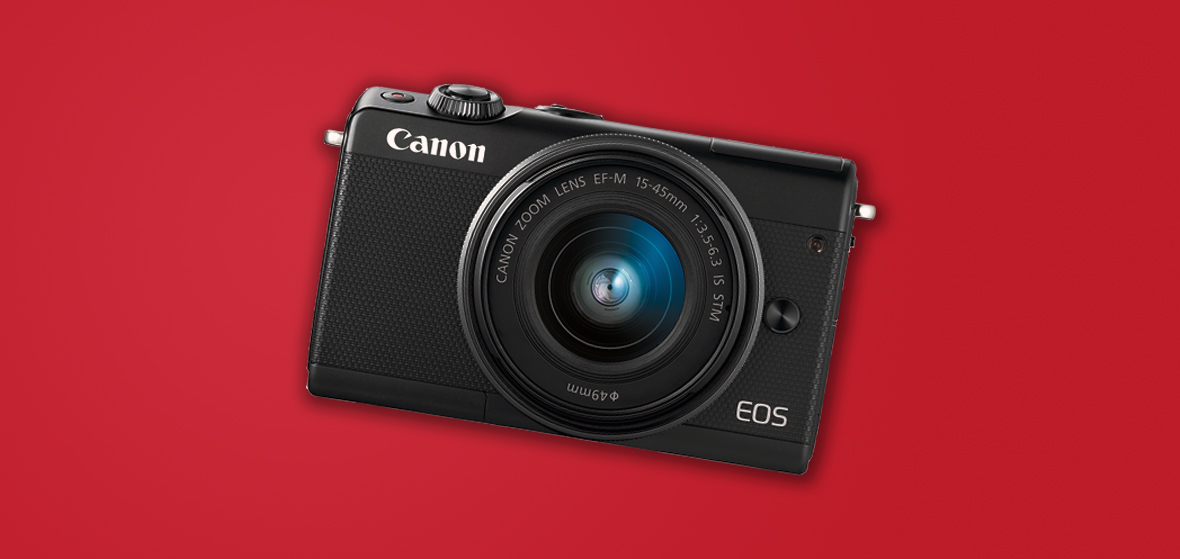 The Canon M100 Mirrorless is so basic that you might confuse it for a Point and Shoot. This is not to say it doesn't have merits (it does!) but just that you're looking at a pretty straightforward piece of equipment.  With adaptable (read: selfie-friendly) tilting-touch screen, but lack of stereo jack or electronic viewfinder, it's firmly a starter model.
So who is it for? According to Canon marketing, it's designed for "those looking to step up from smartphone photography." According to us: your mom.
Moms get a lot of flak in electronics marketing, and this is not an insult to them or the M100. Moms are busy ladies, and unless they're photographers, they don't really have time to unpack the ins and outs of the latest Mirrorless. Luckily, when it comes to the M100, she won't have to.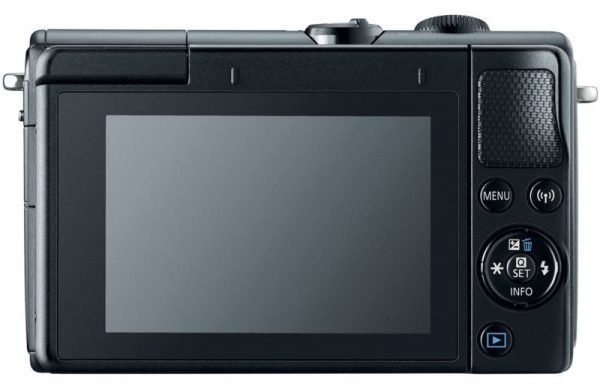 Features like Creative Assist and Self Portrait modes are designed with beginners in mind. Rather than adjust ISO, shutter speed, and aperture, users can simply brighten a picture of blur a background. The touchscreen, meanwhile, operates very similarly to a smartphone – and transfers images quickly with a smartphone app. There are also quite a few creative filters like Art Bold and Fish-eye Effect to play around with.
Some more good news: the ISO sensitivity is expanded. Its predecessor, the M10, offered a 100-12,800 sensitivity range, while the M100 offers between 100-25,600. There's also a built-in flash for super dim shots, and an AutoFocus assist beam for truly dark days. The AF system itself sports 49 points for fast focusing. The APS-C CMOS sensor also boots 24.2 megapixels, up from the previous 18.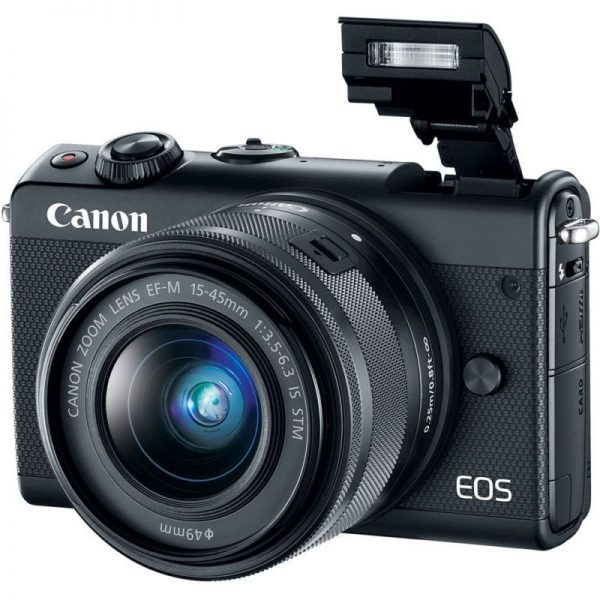 It's also fairly inexpensive for an interchangeable lens camera – less than $600 for a body and lens.  Plus, built-in Wi-Fi, NFC and Bluetooth connectivity make it easy to assimilate amongst your other gadgets. So, if you or someone who gave birth to you wants something smarter than a smartphone, but not a whole lot more complicated, then check out the M100.