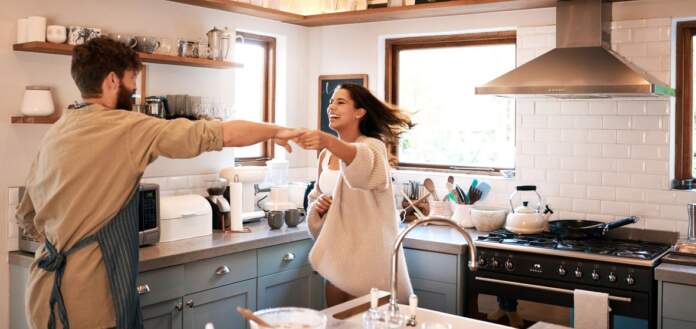 Valentine's Day is a special occasion to show your love and appreciation for that special someone in your life. If your significant other enjoys cooking, Lifestyle by Focus has great cookware and kitchen appliances for the perfect gift. Whether they're a seasoned home cook or just starting to grow their love for cooking, the right chef essentials can make their culinary experience more pleasant and fun. So put down those typical flowers and chocolates and check out our list of cookware and kitchen appliance options that are perfect gifts for home cooks.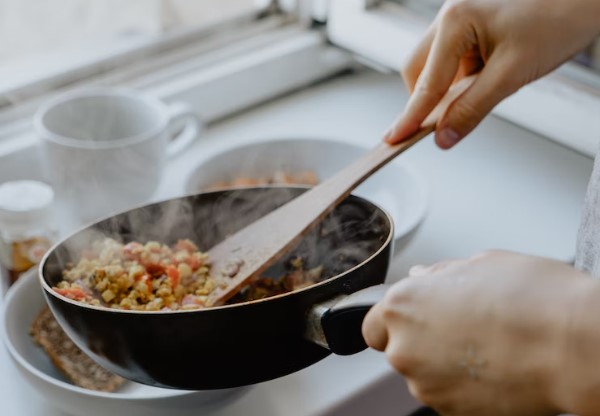 1) Richardson Sheffield R Vision 5-Piece Knife Block Set
A kitchen is only as stylish as the utensils and appliances within it. So keep your kitchen looking sharper than ever with the elegant Richardson Sheffield R Vision 5-Piece knife block set.  This stainless steel set intertwines durability, handling comfort, and luxury for an optimal cutting experience.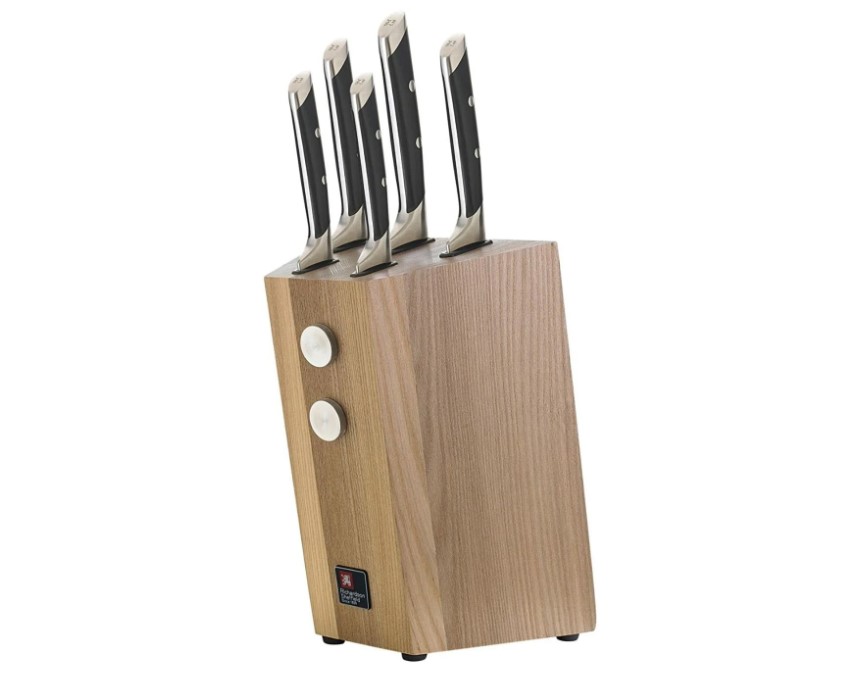 2) Anolon 75853 3-Quart Sauté Pan with Lid and Helper Handle 
The Anolon Nouvelle Copper Stainless Steel Sauté pan is made to provide a seamless cooking experience and tasty meal whether you're shallow frying, braising, or making stir-fry.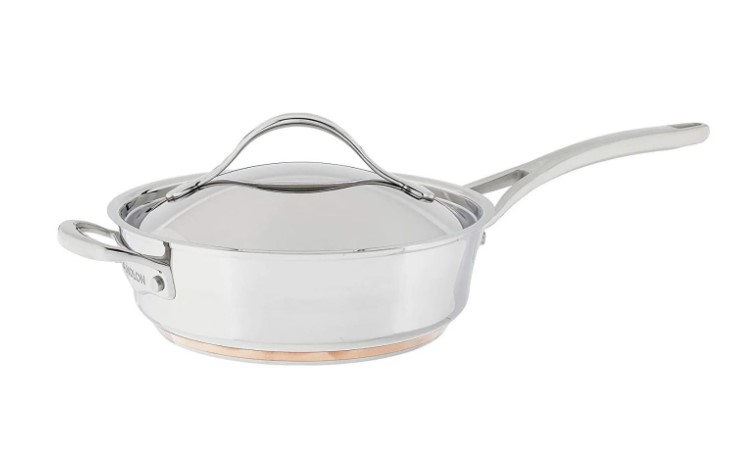 3) Riedel O Chardonnay/Viognier Wine Tumblers
For those who like to compliment a nice glass of wine with a well-cooked meal. Riedel O Chardonnay are aesthetically designed to bring out the maximum tasting potential in your finest wine collection, no matter how young or mature the wine is.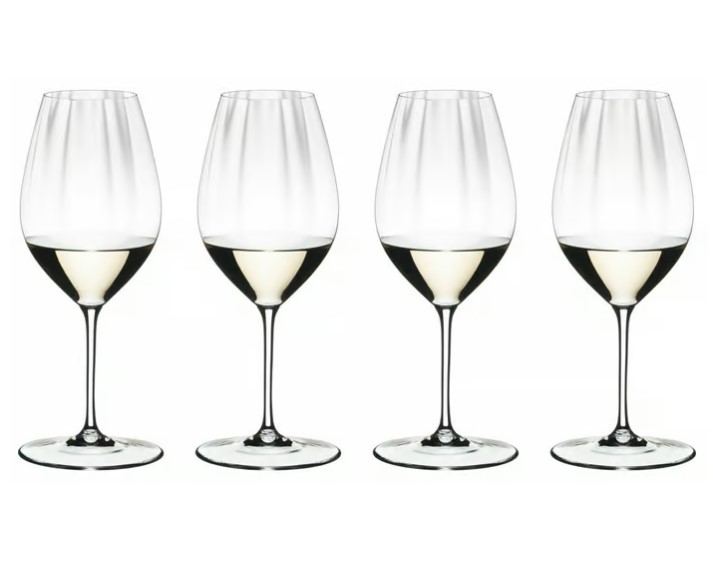 4) ChefWave Sosaku Smokeless Infrared Rotisserie Indoor Tabletop Grill 
No matter the weather, now you'll be able to enjoy that smoky grill flavor without stepping foot outside to use the grill. The ChefWave Sosaku Grill and Rotisserie is the ultimate 5-in-1 appliance; it includes a rotisserie spit with 2 forks, kebab set with 7 skewers, 2 round plates, fish basket, fry cage, grill rack, and a drip tray.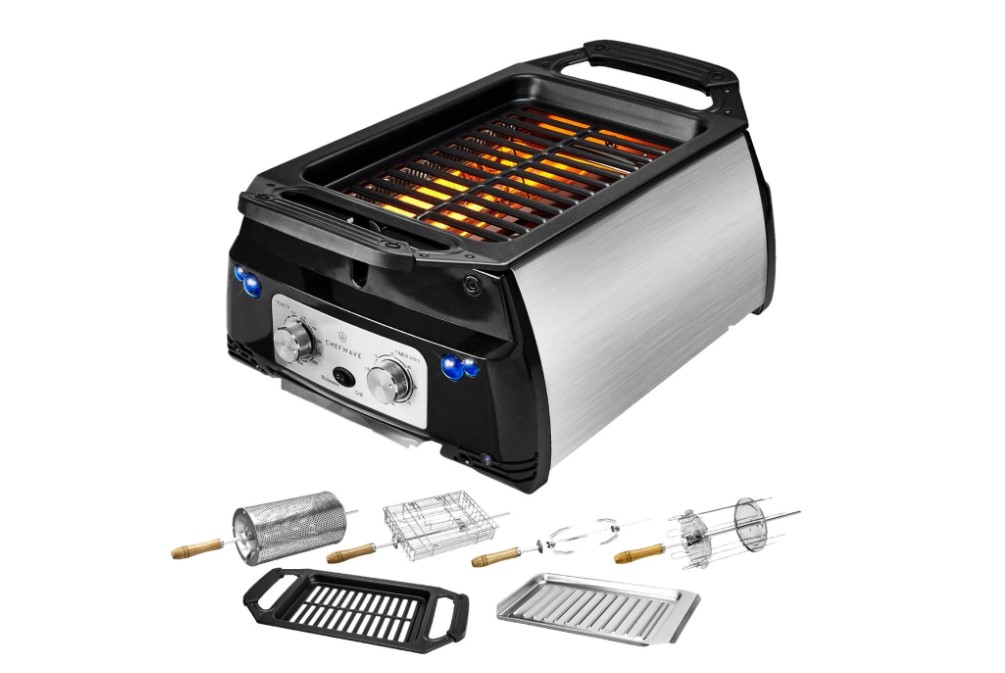 5) Zassenhaus Pepper Mill Potsdam Spice Grinder
This pepper grinder is made of high-performance German ceramics and offers 6 different adjustments from fine grind to rough.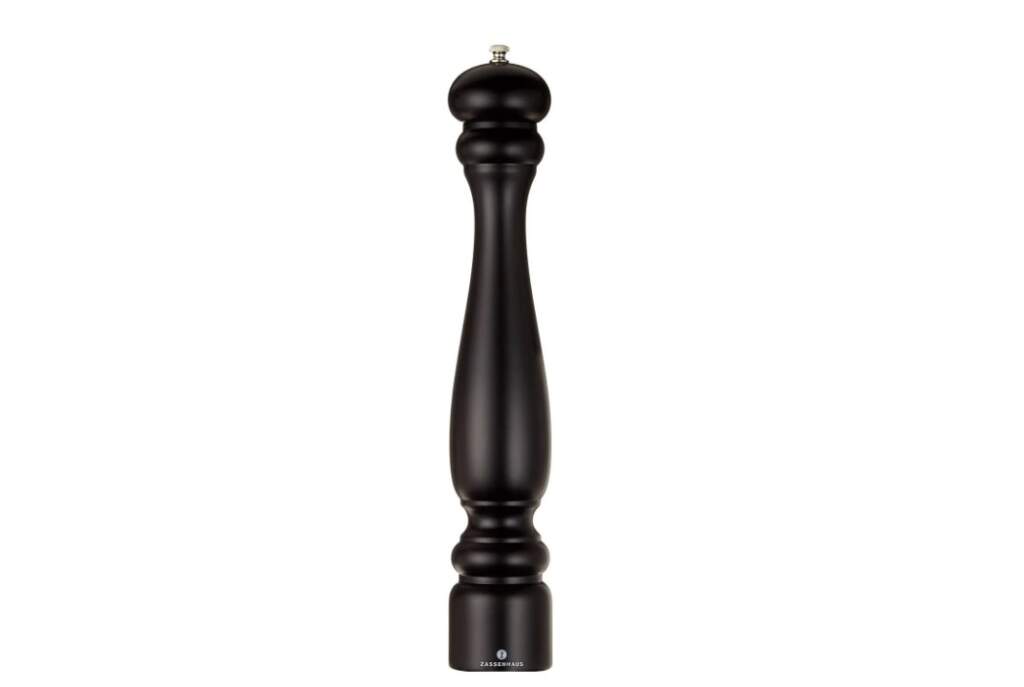 6) Viking Professional 5-Ply 6.4-Quart Sauté Pan with Lid 
The Viking Professional 5-Ply 6.4-Quart Sauté Pan is another high-quality pan, perfect for browning with minimized splatters and evaporation thanks to its wide walls.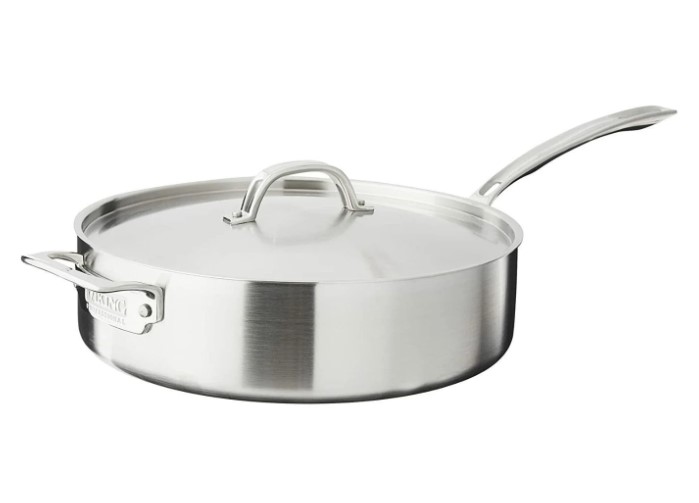 7) TableCraft Make Italian Night Delizioso Set
The TableCraft Make Italian Night Delizioso bundle is the ultimate pasta cooking set to take meals to new heights. Starting from the preparation to the table, this set includes a colander, tongs, garlic press, grater, pasta grabber, oil dispenser, and bowl so you can bring that professional Italian restaurant taste into your very own kitchen.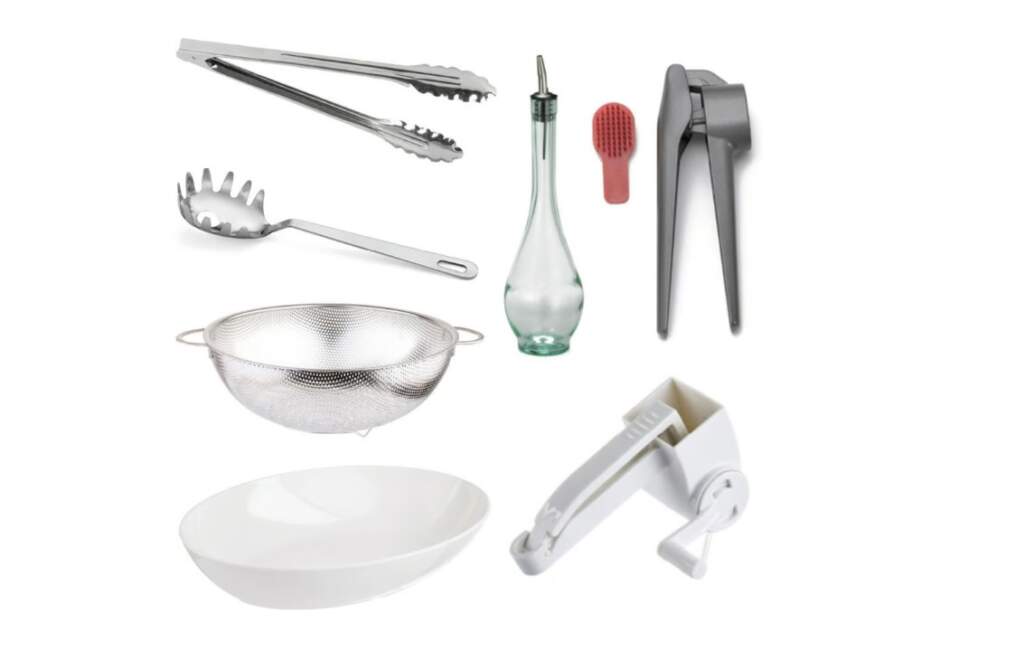 8) BK Cookware Black Steel 10-Inch Crepe Pan 
The BK Cookware Black Steel 10-Inch Crepe Pan is crafted from pre-seasoned carbon steel designed with fast heating properties for a quick and easy cooking experience.
Price: $39.95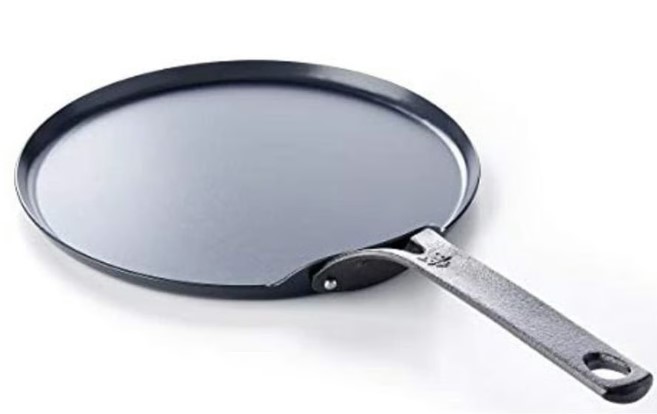 9) Umbra Bar and Serving Cart 
The Umbra Bar serving cart is a modern, two-toned wooden bar cart and the perfect multi-purpose chef companion. Allowing you enough room to store bottles, bar accessories, décor, and more.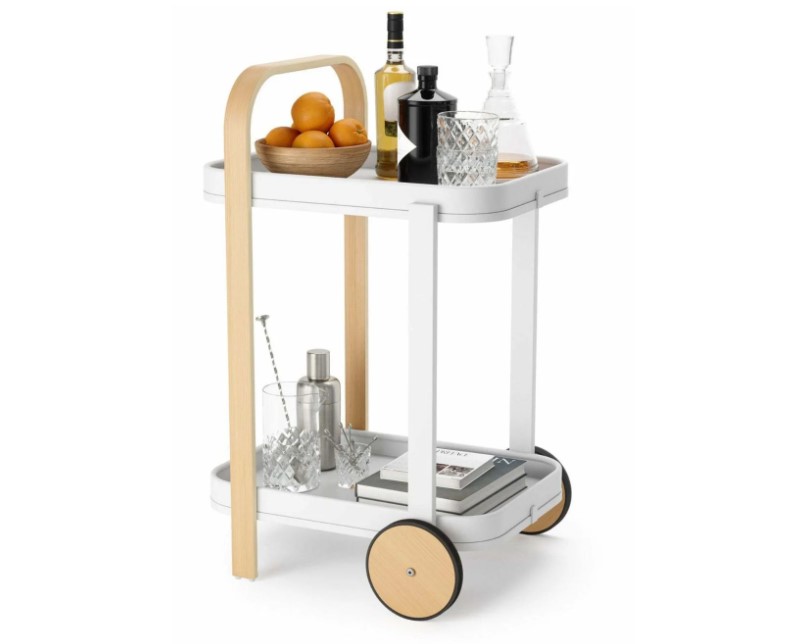 10) GreenPan Chatham 11-Inch Ceramic Nonstick Round Grill Pan 
The Chatham Nonstick Grill Pan is a durable, versatile pan with a nonstick coating. This pan is the way to go if you want the perfect grill marks on your food without the hassle of turning on the actual grill and cleaning it up.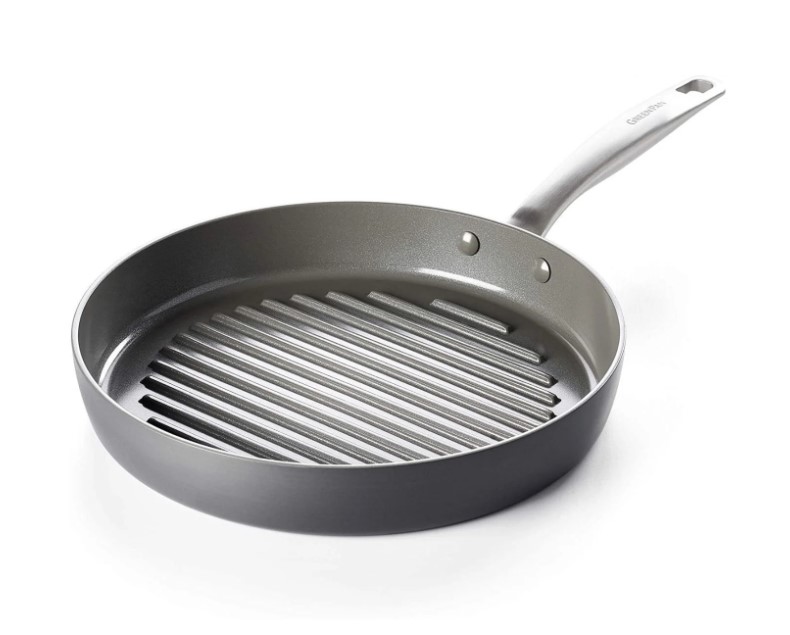 11) Swiss Diamond 6718C 2.2-Quart Sauce Pan with Lid 
The perfect gift for a home chef is one that makes cooking enjoyable and cleaning an effortless process. The Swiss Diamond 6718C 2.2-Quart Saucepan does exactly that and is great for gravy, marinara sauce, and more.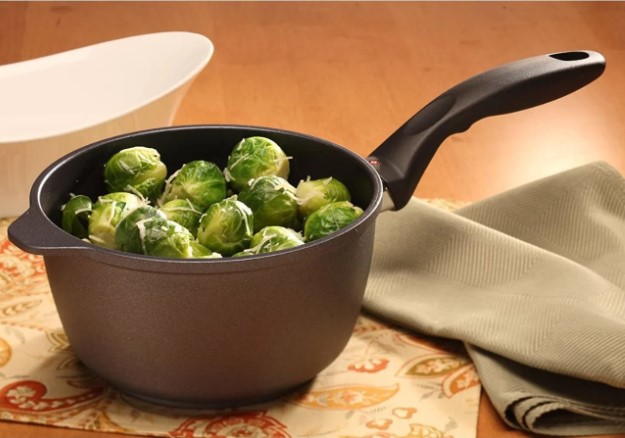 12) Cuisinart Chef's Classic Non-Stick Hard Anodized Cookware Set 
In need of an entire revamping of your pots and pans? You can catch an excellent-priced bundle with everything an at-home chef needs to level up their cooking supplies. The Cuisinart Chef's Classic cooking set is durable, heats up quickly, and has smooth nonstick material.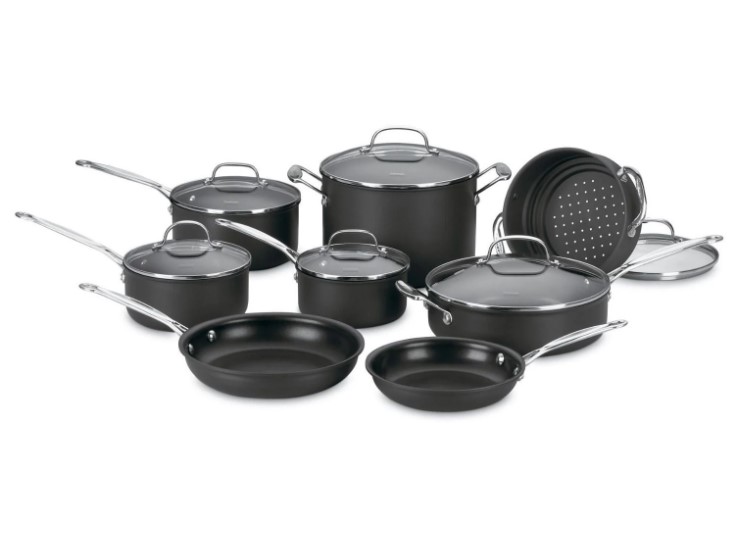 13) John Boos Block Walnut Wood Edge Grain Reversible Round Cutting Board
The Walnut Wood Edge Grain Reversible Round Cutting Board is beautifully designed and a great gift idea for a cook. It has an 18-inch diameter and can be used to cut everything from pizzas to vegetables and more.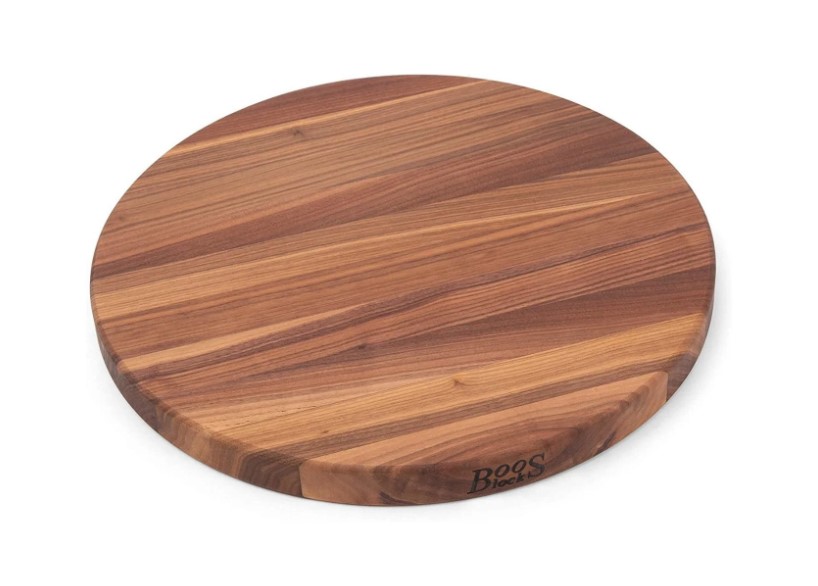 14) Baltique Marrakesh Collection (7-Piece Cooking Utensils)  
This colorful Baltique Marrakesh seven-piece utensil kit is an excellent and vibrant gift for home cooks who want to work with visually pleasing kitchen appliances.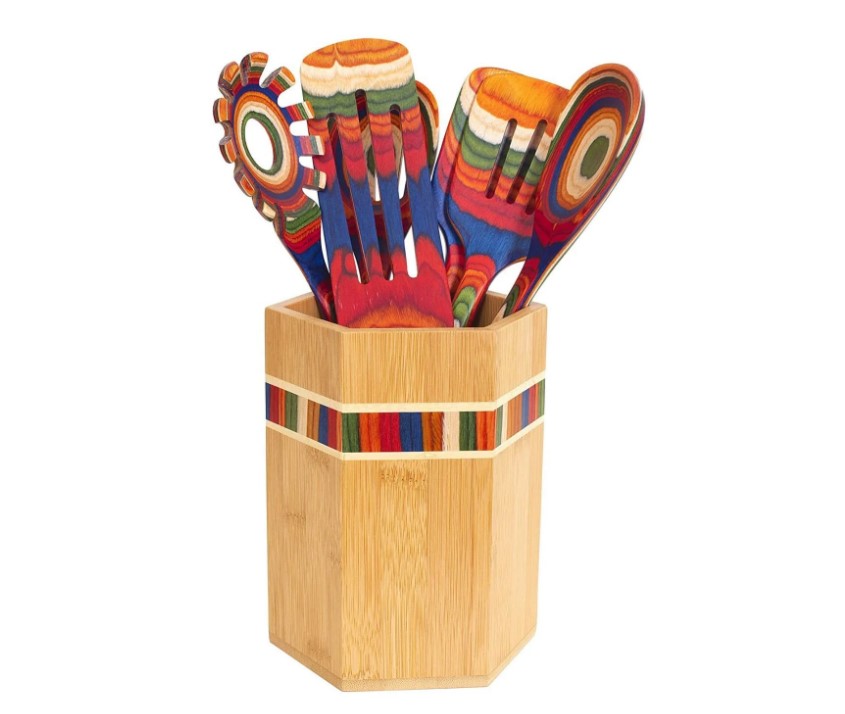 15) Peugeot Cast Iron Set 
The Peugeot Iron set is a cast iron material with an exceptional feel traditionally used to manufacture teapots. This handmade masterpiece gives a professional touch to every kitchen table.