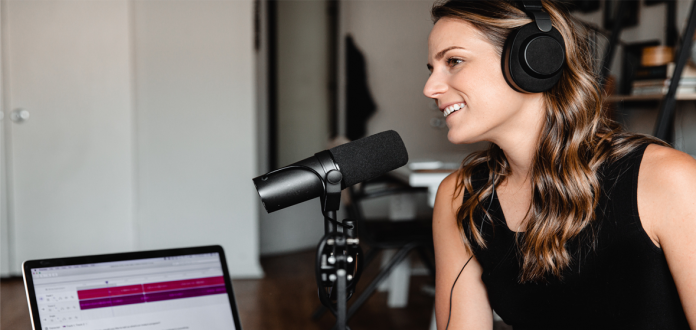 Podcasting is radio for the digital age, and it's typically offered up as a series. Many people use podcasts as a platform to discuss current events, share stories, or talk about aspects of art and culture like music or movies. A podcast is a great way to share your ideas, as it requires very little start-up money but harbors the potential to reach a large audience quickly. From tips for formulating your idea to a list of podcast equipment for beginners, here's everything you need to start your own podcast.
Updated October 2020
An Idea
When starting a podcast, the first thing you need is an idea. Ask yourself, what do you want to talk about on your podcast? More importantly, how is it better or different than the podcasts already out there?
Listen to trending podcasts and take notes about why you like them, or why you think they're popular. Likewise, listen to unpopular podcasts, and try to pinpoint why they don't attract an audience.
Once you've chosen a topic or subject for your podcast, consider what you need to research, who you want to interview, etc. Then, try writing a short script to explore how well those ideas transfer to a radio format.
Name & Logo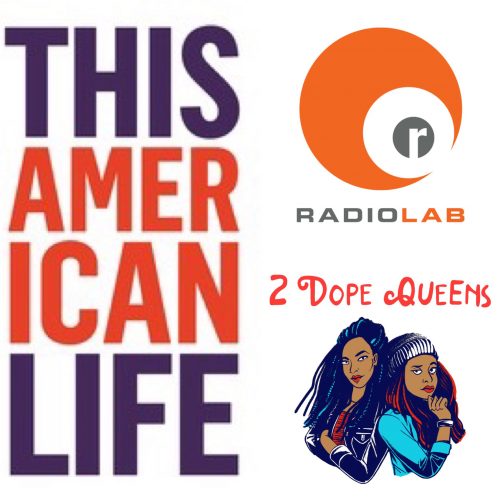 A podcast without a name is just an MP3 file. You need something that grabs attention, while still accurately describing what your podcast is about. Consider the names of well known podcasts like This American Life and My Favorite Murder, and how they both entice listeners and allude to the subject matter. 
Additionally, a logo is the most basic form of brand recognition. Even if you do zero marketing, your podcast needs a visual signifier in the audio world. Your logo could be a symbol like RadioLab, or even a graphic depiction of your face like WNYC's 2 Dope Queens. Usually, your logo will also act as a de facto album cover when people search your show. If you aren't creatively inclined, it's remarkably easy to find and hire a graphic designer online. 
Audio Recorder
While it's possible to record audio directly to your computer using a USB microphone, there are multiple benefits to using an external audio recorder. Firstly, an external recorder is smaller than a laptop, and thus a more portable option if you need to record in multiple locations. An audio recorder can also offer additional functionalities, such as multi-channel and mix-minus recording, which will make it a better option if you plan to record guests or additional hosts. An audio recorder will also work with higher quality microphones than your computer can handle. 
Zoom has a great range of portable audio recorders. They also recently announced two new recorders that were designed specifically for podcast recording, the PodTrak P4 and the PodTrak P8. We recently reviewed the P4 and found it to be an excellent option for new podcasters. 
Microphones
Before purchasing a microphone, it's important to determine how you plan to record your audio. If you're recording directly into your computer, you'll need a USB microphone. If you're using an audio recorder, you'll need an XLR microphone.
What does that mean? XLR and USB refers to the type of connection the microphone uses to transmit sound to the recording device. A USB microphone connects to a computer through its USB port, while an XLR microphone can only connect to devices that have an XLR input. XLR is the standard type of connection for professional audio recording, as it offers greater flexibility and capability than a USB connection. 
If you're just starting out with podcasting, and you only plan to record yourself, recording directly to your computer via a USB microphone is likely best. It's going to be more affordable and more convenient, with a potentially negligible difference in quality. The Yeti microphone by Blue has long been the gold standard for USB microphones, and in 2020 they released an upgraded version, the Yeti X. It's a great option for your first podcast microphone. 
If you're looking for an XLR mic, the Shure SM7B is one of the best podcast microphones available. It can record impressively high quality audio, and is famously used in the Joe Rogan Experience podcast. Like many premium dynamic microphones however, it's also somewhat gain hungry. You'll need to use it with a recorder with preamps that have at least 60db of gain. 
Digital Audio Workstation (DAW)
Digital Audio Workstation, or DAW, refers to the sound editing software on your computer. It's the program you'll use to edit, mix, and master your podcast. There are countless DAWs available, both paid and free. If you own an Apple computer or laptop, you already have access to a free DAW called GarageBand that is great for beginners. Other popular, professional DAWs include Avid Pro Tools and Ableton Live.
Headphones
You need a good pair of headphones, even if it's just for sound editing. The majority of your listeners won't engage through laptop speakers, so neither should you. Noise canceling headphones are recommended as they'll allow you to hear your mix in intricate detail.
A Towel
Yes, you read right. Get a towel and put it under your microphone. The towel acts as a buffer, and helps diminish echo as well as any little clicks and bumps that might seep into your recording. It's a total DIY move, but super effective (especially when you can't afford sound dampening equipment).
Podcasting is a great way to share your ideas quickly, using a platform that people already love (and that's free). Unlike some of its media competitors, podcasting doesn't require a lot of gear to start: a good microphone and some headphones is enough to make headway. As you move forward, you might want to consider a more complicated setup with mixers, more microphones, etc. In the beginning, however, it's more important to learn how to best share an idea or tell a story. Please don't hesitate to share your own tips for starting a podcast in the comments below.