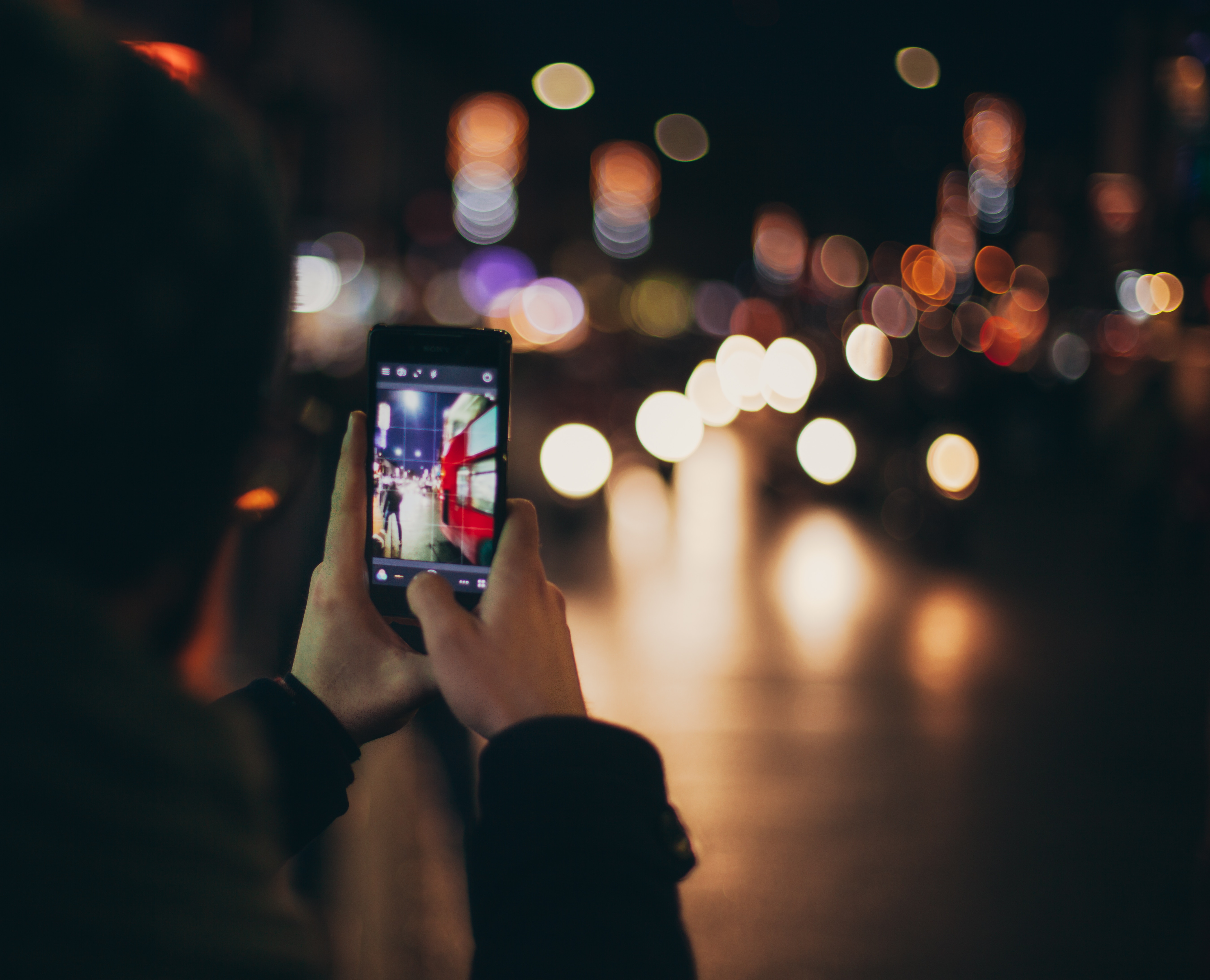 What a time to be a photographer. Digital gives you more options than ever , and social media lets you share you craft widely, And apps! – oh, the apps. If you're a photographer who doesn't use apps, then you are missing out. (Apple wasn't kidding when they said, "there's an app for that.") There's an app for almost anything you might need as a photographer, from posing guides to editing software. While the well of photography apps is deep, we definitely have our share of favorites. Check out five of our picks below!
VSCO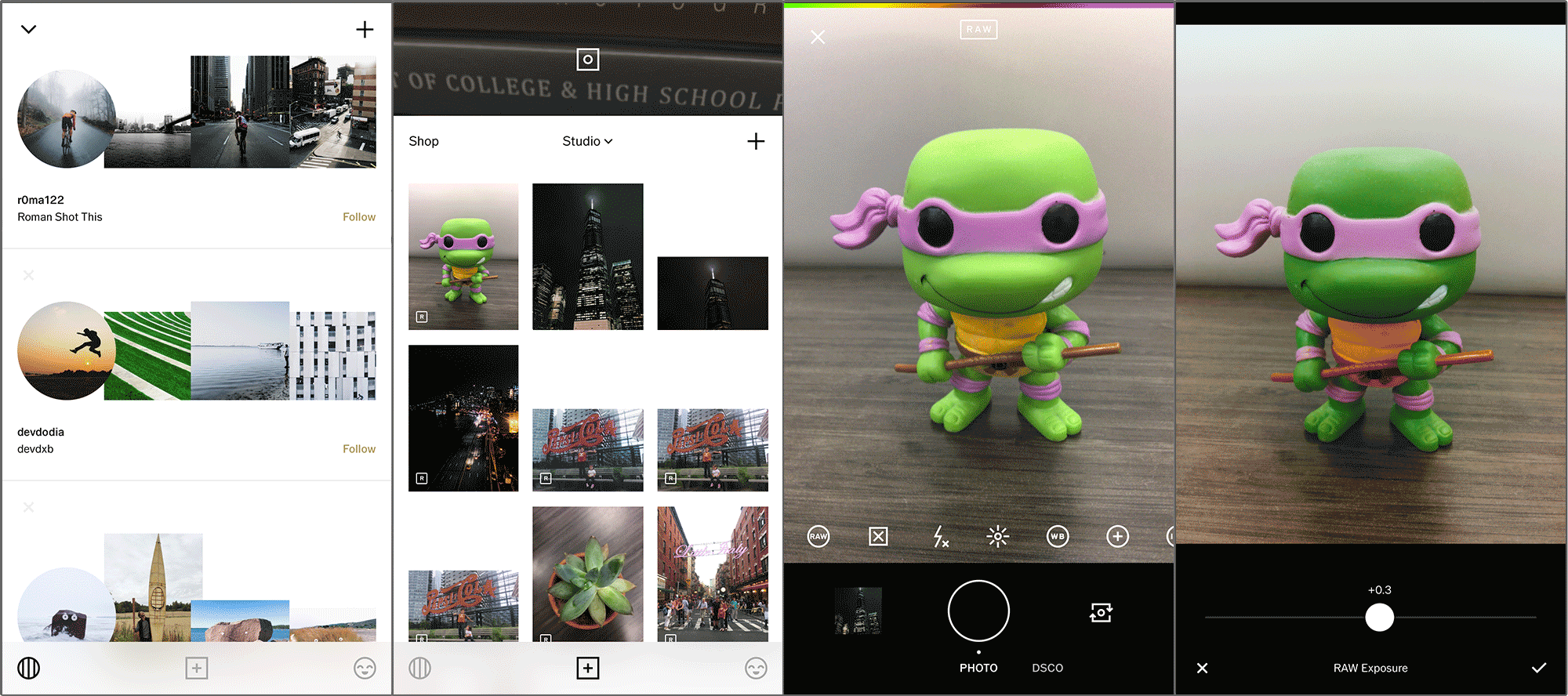 This editing app is a community favorite. VSCO is an all-in-one camera, editing, and sharing app with advanced manual controls, filters, and adjustment tools. The user interface is super straightforward, and many tools appear as simple little icons.  It's a great way to edit pictures well and quickly, before you throw them up on social media. Like Instagram, it features an Explore option to view other users' work, as well as a library with any photos you've taken or imported.
Arguably, the best part of VSCO is its control over your camera phone. You can use the VSCO camera to manually adjust ISO, shutter speed, white balance and focus like a point and shoot!
Sun Surveyor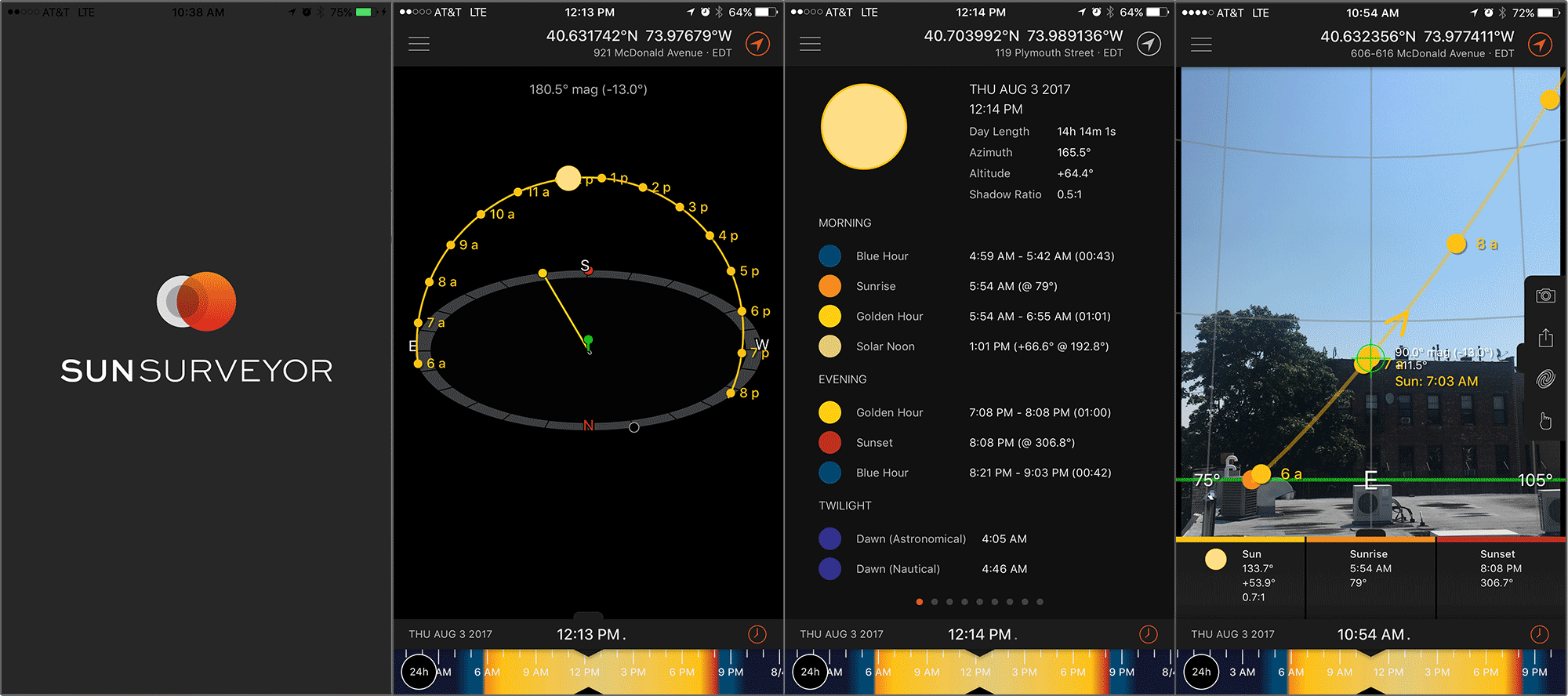 Sun Surveyor is a user friendly app that predicts where the sun and the moon will be in the sky on any given date and time. It's great for eclipse and astrophotography, but also useful for general planning. If you want to know when to shoot golden or blue hour, this is an easy way to figure it out. There are other similar apps, like Photographer's Ephemeris, but Sun Surveyor lets you see the projected sun directly on your phone rather than providing degrees and calculations.
Posing App

Consider this your cheat sheet! Especially useful for weddings, 'Posing' lives up to its name. It's a posing reference guide for photographers and models that can help you avoid any awkwardness or lapse in staging ideas during a shoot. You can use it for couples, kids, groups, weddings, and more. Plus, there are written tips in the guide for how to get the pose right.
Scene Scout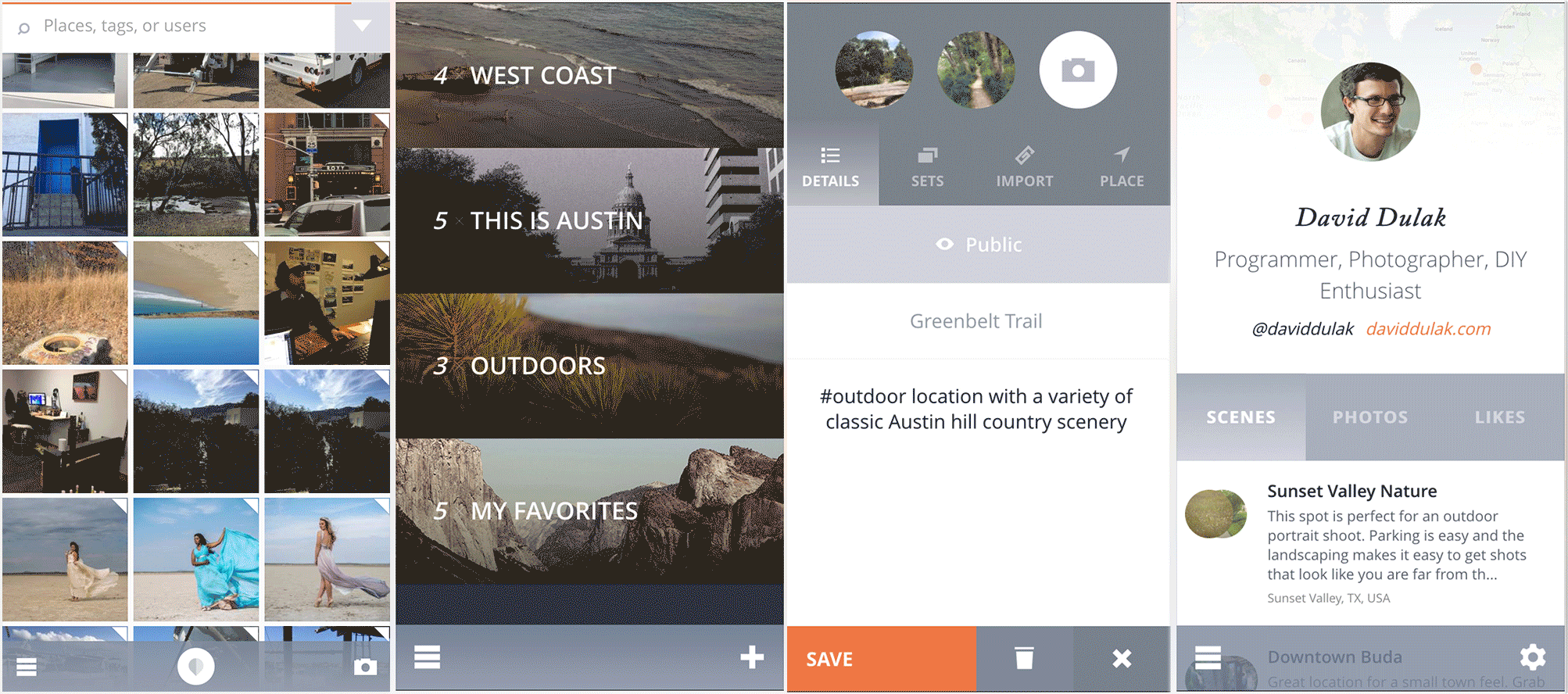 Ever wander across a really beautiful spot and think, oh, I wish I had my camera? Scene Scout lets you record it on a map with geotags, so that you remember to come back through! It also gives you the option to scout areas that you're unfamiliar with to plan your next shoot with an interactive map – complete with feed and photo view.  Other photographers share their favorite locations too, so you get an 'in' on the best spots in your area.
Pocket Light Meter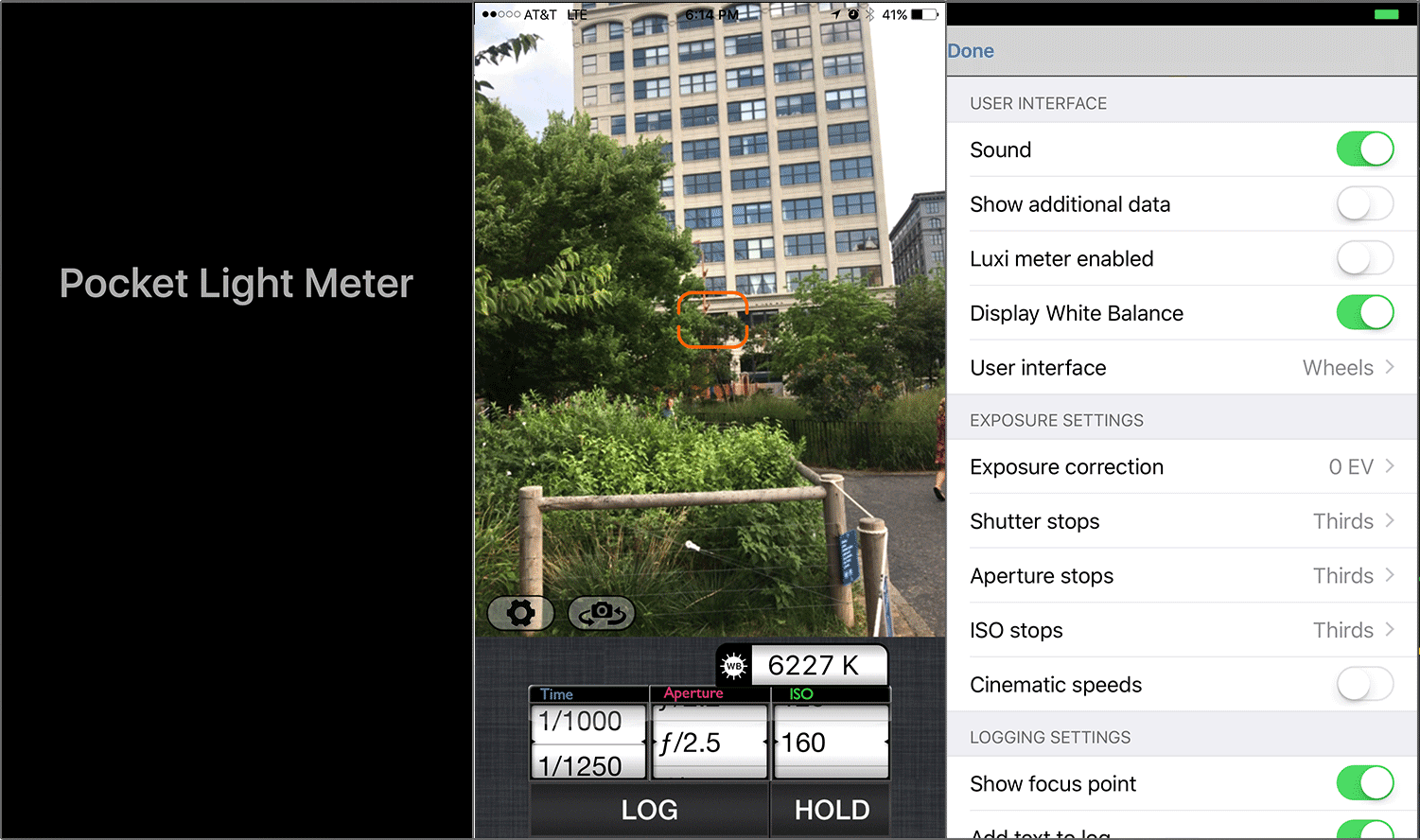 If you don't already have a light meter, then this app is a great tool. Light meters traditionally help photographers calculate exposure, and this handy little app does exactly that. It measures the light in a room or outdoors by using your phone's camera, and lets you adjust ISO, aperture, and shutter speed to predict how it affects your image. Accurate and straightforward, it's an easy fix to get your shots just right.
There are literally so many photography apps to choose from, so don't get discouraged if none of these strike your fancy! It's a good idea to keep an editing app on your phone for quick fixes, but what you use is up to you.