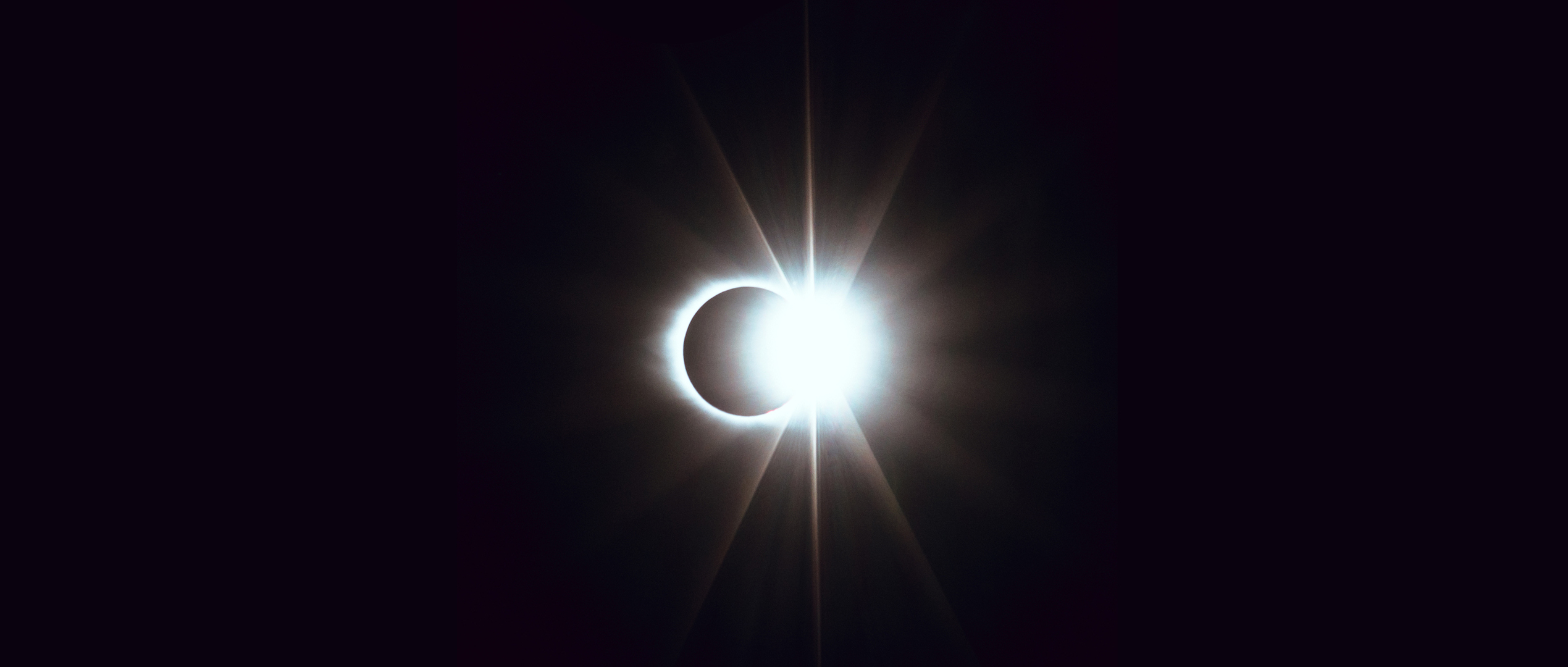 I've been working in New York as a designer and photographer for a year and a half now, but the Great American Solar Eclipse was a great excuse to go south again. My family and I (originally from North Carolina and Texas) decided to set up camp in Gatlinburg, Tennessee. The "path of totality" crossed near Gatlinburg, so it was just about worth the 11 hour drive (18 on the way back) with two children under the age of five.
We wanted the option to drive 100 miles in either direction to get the right shot, depending on the weather, and felt confident that Gatlinburg would give us enough wiggle room. We used Sunday as our practice day and drove to Cherokee, North Carolina, where the skies were supposed to stay at least partially sunny. Focusing on the sun isn't the easiest thing to do, so we spent a chunk of our practice just figuring out how to perfect it. Once we got the sun in focus, I taped down the focus ring to hold it steady. Then, we practiced tracking the path of the eclipse (I used the Sun Surveyor app to predict, but there were a ton of other apps available).
We woke up the next morning to a mostly cloudy forecast in Cherokee. So, we drove an hour and a half to Vonore, Tennessee, which has a big recreational area to watch from. More importantly, it had nearly clear skies. We hauled all of our equipment up there, and I used two cameras to shoot: one with a wide angle lens and another with a telephoto. It's great to get the eclipse from a few different perspectives. My wide angle camera was a Sony a7sII on the time lapse Syrp Genie, which shoots pictures in intervals of five seconds. My main camera was the Sony a7 RII with a 24-240mm lens, which I chose for its superior resolution (and the fact that it was a full frame camera). I wanted to keep the option to crop out quite a lot if I needed to.

One of the nice parts of shooting in the recreational area was that total strangers walked up to introduce themselves. There was a lot of "ya'll come down to watch the eclipse?" It was tons of camo, boots and pickup trucks. I'd been away for so long that I forgot what it was like to be down here. When totality hit, both of my kids freaked out. My daughter, who is just under two, was pretty scared. My son kept screaming "oh my gosh," and told me that it looked like someone had taken a bite out of the sun.
If there's one thing that I could do over, it would be to practice changing the settings on my camera more. When totality hits, there's so much excitement that you kind of lose your mind. It was hard to stay focused and bracket my shots. I'd heard this on podcasts, and figured that I had the settings down, but I was not prepared. When I saw the sun's corona my brain just shut down. It was amazing. In the future, I'd like to automate as much of the process as possible so that I can enjoy the eclipse in the moment. Hopefully, there will be more tools to choose from in 2024.