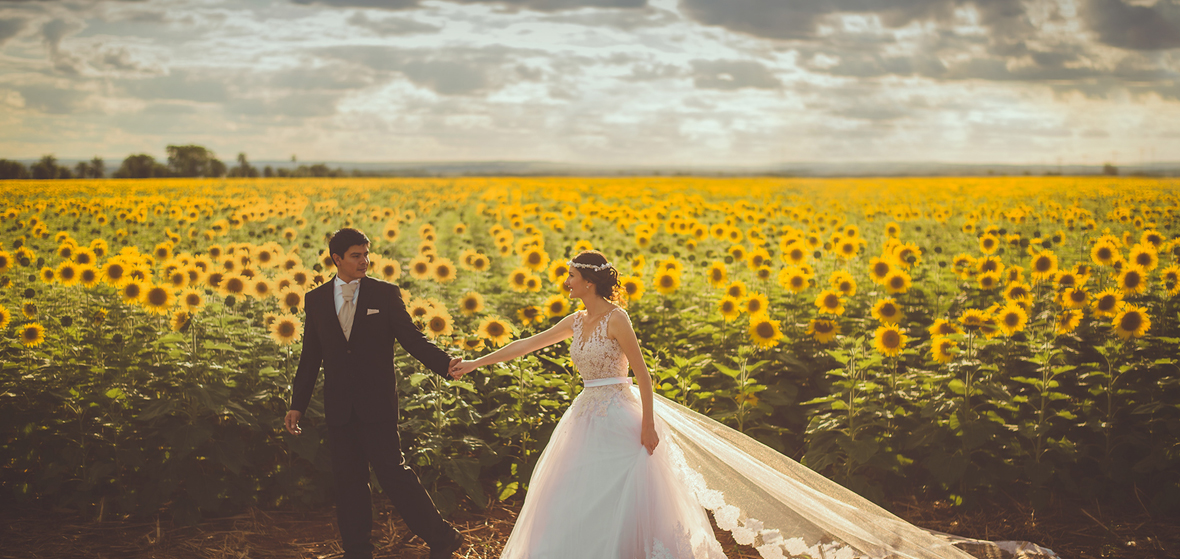 We talked with wedding photographers Shawn Inglima and Matt Nelson about how to pose the bride and groom for the best wedding photography. And it's not necessarily what you'd expect! Make sure to give the bride some extra space, keep instructions simple and straightforward, and shoot portraits after the wedding but before the reception (when the bride and groom are likely to be the most blissful). Check out the rest of our tips below!
Shoot at a Distance
Nelson says that he likes to give the couple, especially the bride, some space. He often shoots with a 70-200mm lens to assuage any nervousness. "I don't want the bride to be stressed that she doesn't look good. Me being able to step back gives her more space and helps her feel more relaxed." With the longer lens, he can zoom in and out at a distance.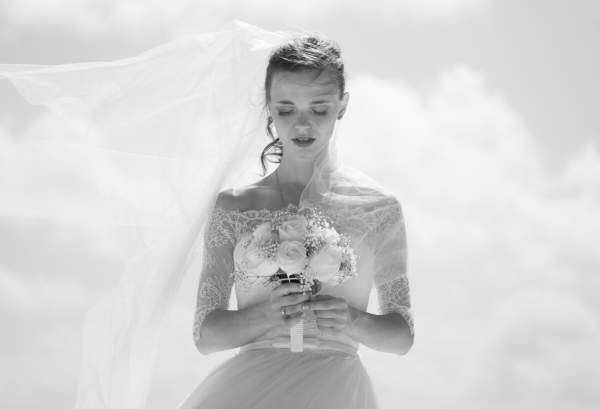 Walk Them Toward You
"This may sound simple, but it gets real genuine responses," says Nelson. "I get out ahead of the bride and groom and have them take a stroll towards me." Similar to giving space, walking the bride and groom toward you gives them a chance to shine on their own terms. "For me, I always want it to look super genuine. For all the smiles to be natural."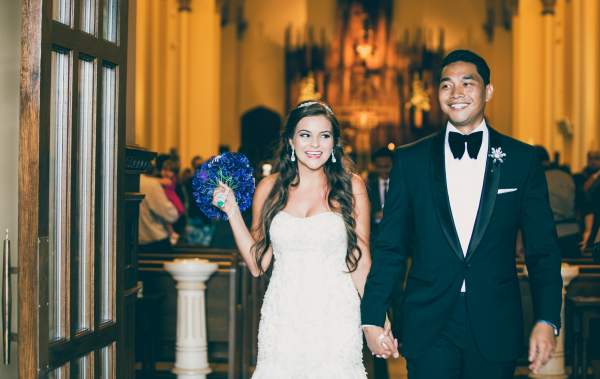 Give Simple Instructions
Inglima, who we interviewed for Over Coffee, says "my trick to candid photography is to give the couple simple instructions." Often, she tells them to relax and talk while she searches out a spot to shoot in. "While they are talking to each other, they're blissfully unaware that I am photographing them as I "search for my spot." They half expect that I will make an announcement when I am ready to continue when really I have been shooting the entire time."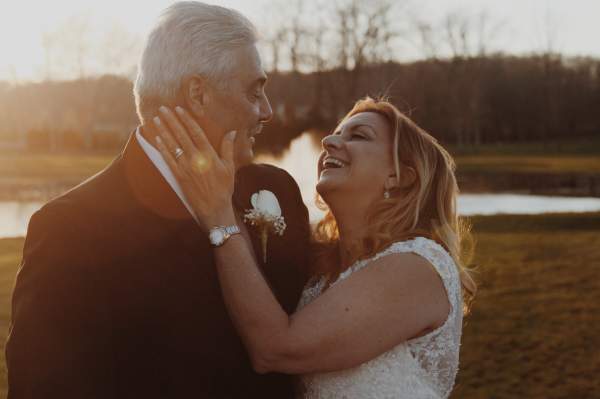 While posing is certainly important, this anti-posing-posing technique is a great way to capture genuine emotion. "Candid photography in general is being able to spot a moment before it happens. There is no "Wait! Can you do that again?" because after that the genuine emotions are gone. It becomes too posed. It is important to be extremely discrete about it and to have some distance."
The Embrace Pose
So long as you're photographing a couple who is okay with touch, Inglima recommends one pose in particular. "My favorite pose would have to be when the groom wraps his arms around the bride's waist," says Inglima. It's a super adaptable pose, and "can be taken at all different angles. It's a tender-loving embrace that shows how much the couple really adores each other."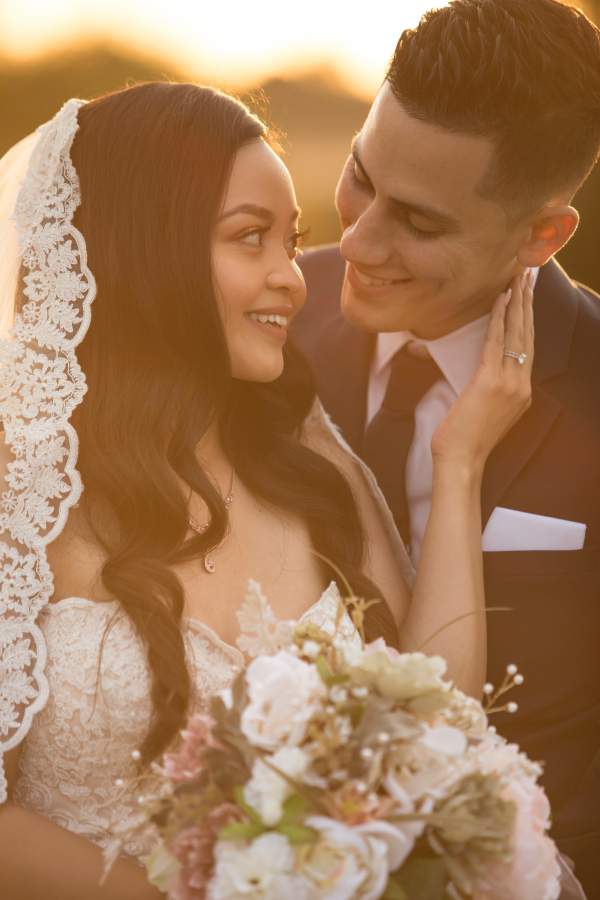 Nelson agrees. "One of [the poses that gets genuine emotion] is when the groom is holding the bride, and she looks back and up at him."
Shoot Between Wedding and the Reception
After the wedding but before the reception is a great time to photograph the couple, simply because they have so much to talk about. "I tell them talk about the ceremony or the reception that's coming up," says Nelson. They're always laughing, or maybe even tearing up over something. Because they're high on emotion. They've just finished the ceremony, and they're head over heels in love."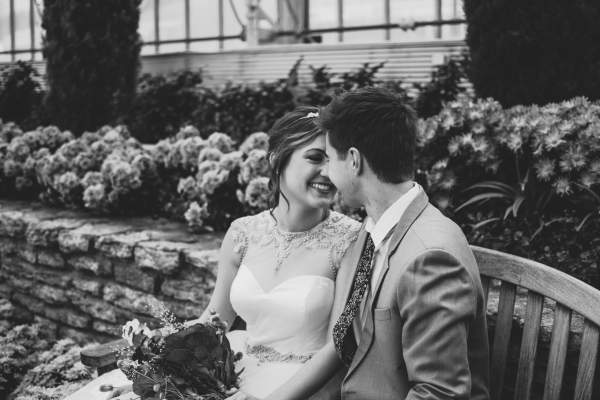 Learning how to work with the bride and groom is a skill in and of itself. Keep in mind that space is important, instructions should be simple, and that time after the ceremony but before the reception is best for portraits! Posing takes practice, so we recommend experimenting with poses beforehand (that's what your friends are for).
Regular price: $1,199.00

Regular price: $1,198.00

Regular price: $2,398.00