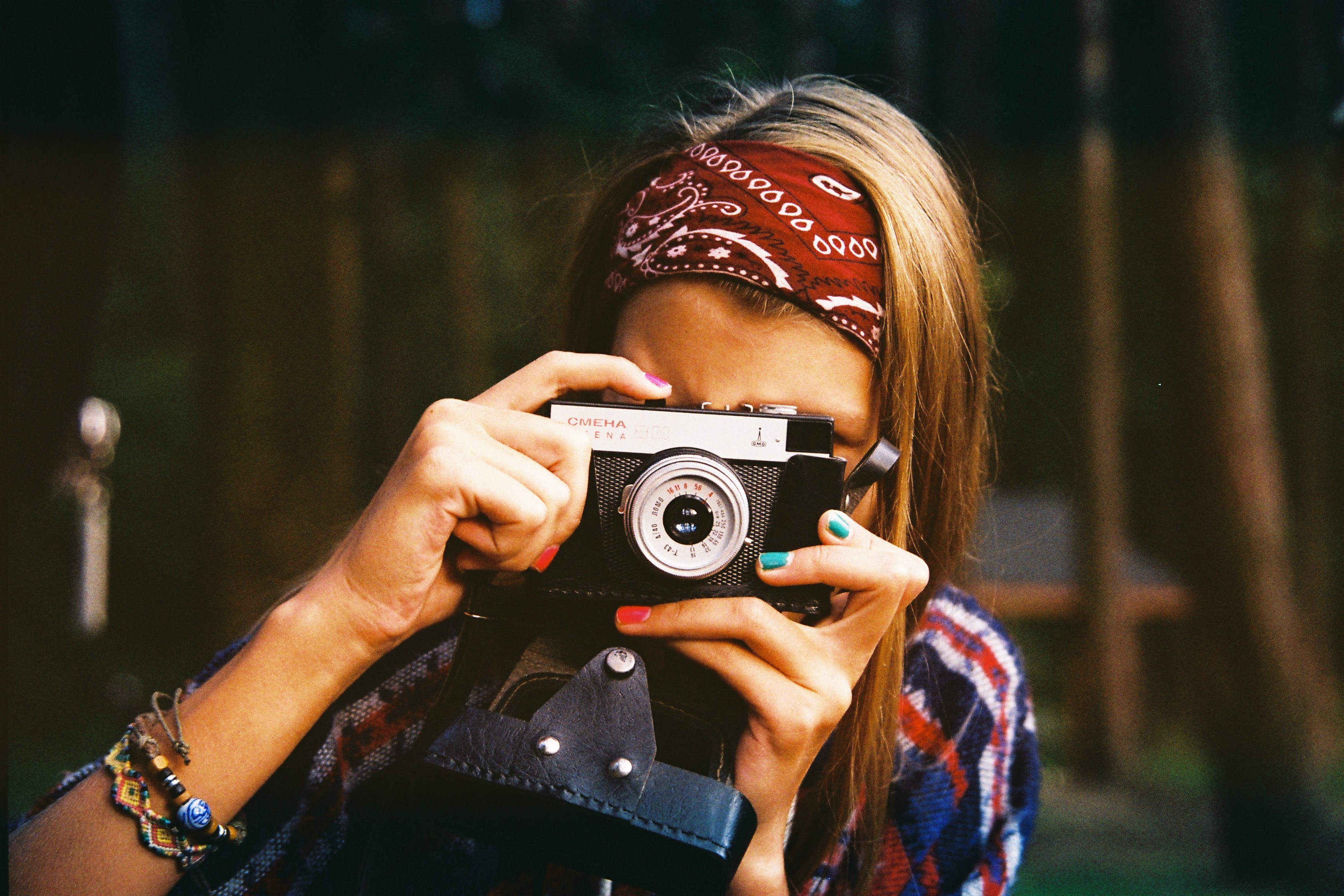 What's the best way to welcome newbie photographers into the fold? With a new entry-level camera, of course! There are a lot of Mirrorless and DSLR cameras at or around the $600 mark, and we're here to break them down for you. Nikon and Canon more or less corner the market on most entry-level models, but Fujifilm and Pentax offer up solid competitors! Whether it's simple controls, ergonomic grip, or flip-over screen for selfies, there's a right match for everyone.
Canon M100
We just wrote a review of the Canon M100, which you can read here. This light Mirrorless features a tilting-touch screen for selfies and options like Creative Assist and Self Portrait mode for beginners. (Plus, creative filters for those who have yet to uncover the many mysteries of Photoshop.) There's built-in Wi-Fi, NFC, and Bluetooth connectivity to easily and immediately assimilate the camera among other gadgets. With 24.2 megapixels and 49 autofocus points, it's a teeny bit above average when compared to other entry-level Mirrorless cameras of its generation.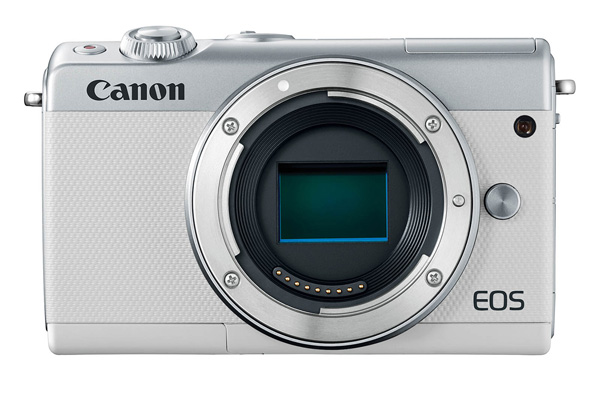 Nikon D3400
The touchscreen-less Nikon D3400 comes with excellent battery life, solid single-shot autofocus performance and a simple, ergonomic design. It's notably easy for first time users. In fact, the Nikon D3xxx series is known for its bare-bones approach. With 24.2 megapixels, 1080p video capture, and range of ISO100-25,600, it's on par with a lot of other DSLRs on our list. Plus, the camera's 11-point AF system outstrips the Canon EOS Rebel T6.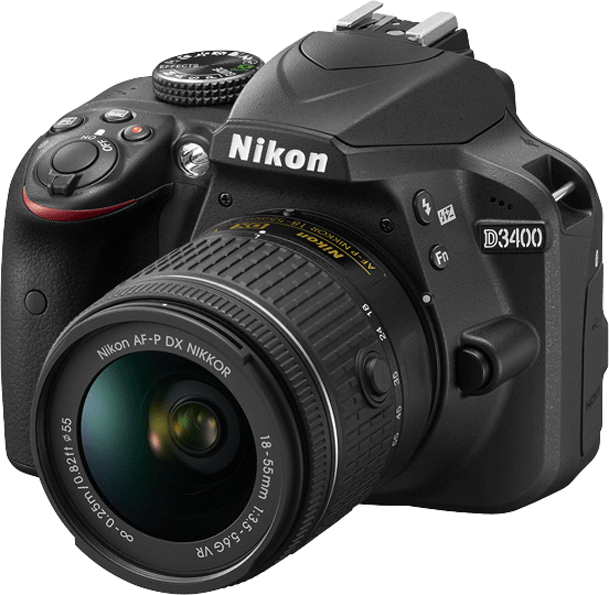 Certainly, the D3400 has a small shell, so there isn't a whole lot of room to grow – but it's totally suitable for the next step after smartphones.
Canon EOS Rebel T6
Similar to the Nikon D3400/3300, the Canon EOS Rebel T6 comes with great battery life for less than $500 with the lens. Most of its tech is handed down from previous generations, with an intuitive control menu and auto mode options for newbies. The 9-point autofocus is a bit long in the tooth, but dependable enough. Moreover, while the pixel-level is left wanting at only 18 MP (you won't want to blow up your images with this one), the image quality itself is solid with even colors and clarity in good light.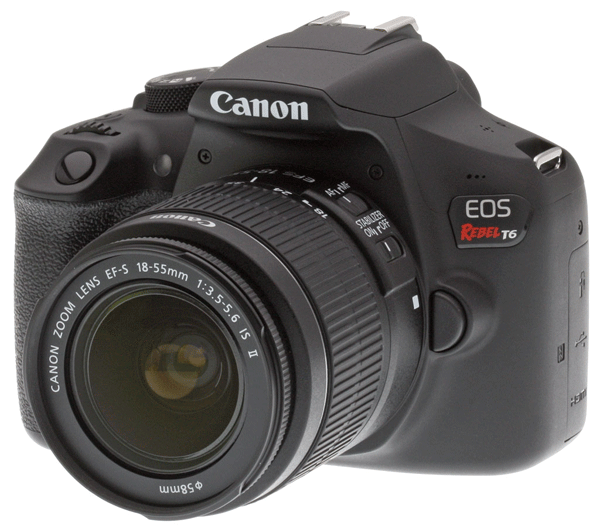 Nikon D5600
For about $200 more, you can look into the Nikon D5600.  It's small and lightweight, especially for a DSLR. For new users more comfortable with smartphone photography, the D5600 features an excellent touchscreen. Since it's slightly higher quality, the D6500 is also a good fit for someone looking to move up from super beginner DSLRs – but not quite into mid-range. Like the M100, it features 24.2 megapixels but with 10 less AF points (only 39). The wide ISO range (100 – 25,600) offers solid low light performance.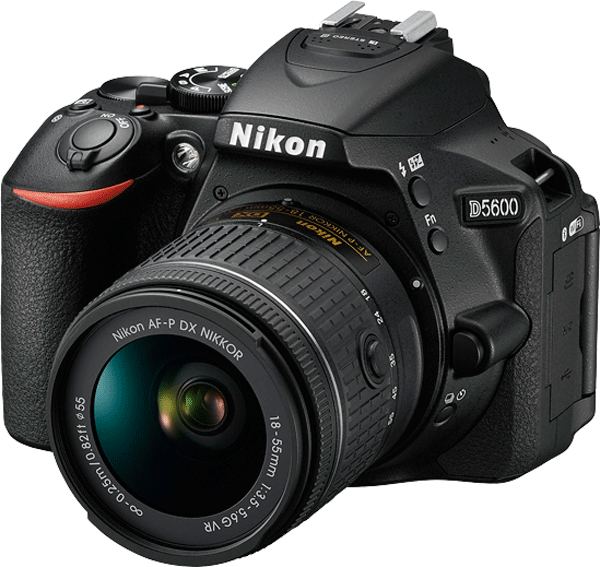 Like all Nikons, the D5600 comes with SnapBridge connectivity, which might ruffle the features of new users who prefer something more familiar like Wi-Fi. However, Snapbridge consumes less power than Wi-Fi, so you get more bang for your battery life.
Canon EOS Rebel T7i
From the ashes of the T6i and T6s, it arose: the Canon EOS Rebel T7i. At $850 with a kit lens, it's definitely in the upper limits of price in terms of starter DSLRs. But it's a great camera! The 24MP resolution is in keeping with other Canons of its age, but the Dual Pixel AF system is a step up from the T6i and T6s. The autofocus is smooth for both video and stills in Live View mode with 45 cross-type focus points. Like the Nikon D5600, this T7i is on the higher end of beginner models. It's receptive with a particularly quick locking focus (.1 seconds in bright light) with easy connectivity through built-in Wi-Fi.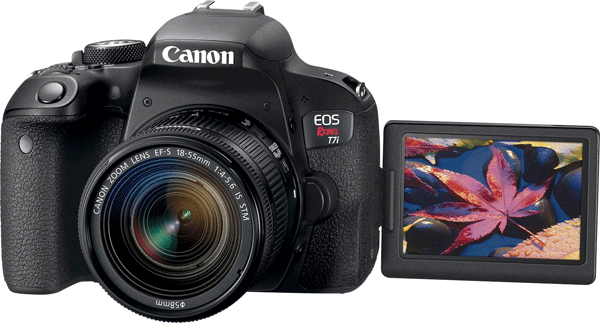 Pentax K-70
The K-70, like all Pentax, is built to endure. Compact and rugged with anti-shake technology, this is more of a level up from an action camera than smartphone. Know any hikers? This is their model. Dustproof, weather-resistant and cold-resistant down to -10 degrees C, there are 100 seals on this thing. The APS-C CMOS sensor features 24.2 Mega Pixels, similar to the Canon M100. However, perhaps the coolest feature is the unique Astrotracer – also seen on pro-level Pentax K models. Here, Pentax uses GPS technology to track objects in the night sky, keeping them stationary so that they don't streak through pictures.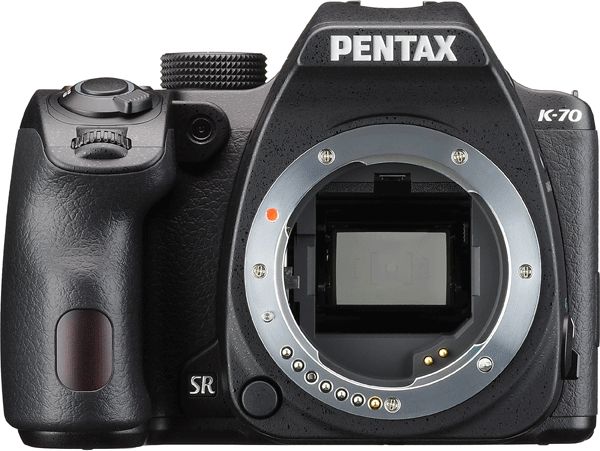 Fujifilm X-A3
With a beautiful, retro build, the Fujifilm X-A3 is a good match for someone with a strong design aesthetic. It comes in a variety of colors for folks have to have a pink (or brown) camera. The controls are easy to use, a mix of physical and touchscreen, and there's a built-in pop-up flash. The biggest problem here is the autofocus system, which can't really compete with other starters in our list. In low light, you have to wait more than a second between clicking autofocus and capturing the image. However, the image quality itself is quite good with low noise and moderate ISO range.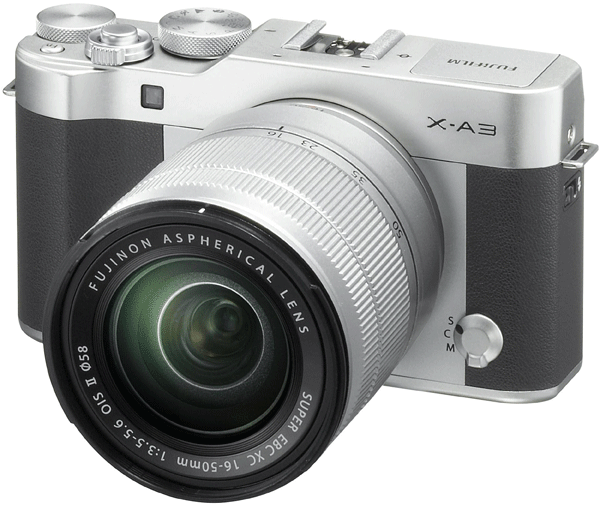 If you're easing into photography – or buying for someone who is – then any of these cameras are a good match. The Nikon D5600 or Canon EOS Rebel T7i are better for new-ish photographers who know their way around more than just a smartphone, while  the Canon EOS Rebel T6, Canon M100 or Fujifilm X-A3 are super beginner models. For action camera users looking to step up to DSLR, the Pentax K-70 is a good fit.
Regular price: $696.95

Regular price: $549.00

Regular price: $946.95

Regular price: $449.00