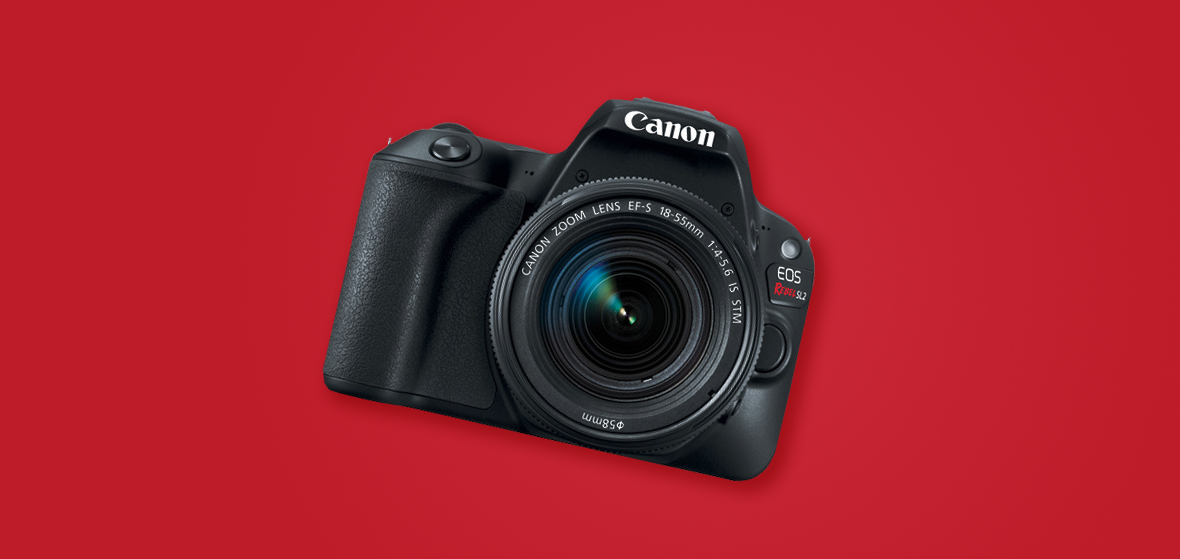 Meet the newest little Canon: the Canon Rebel SL2. Indeed, one of the best things about this starter model is its size. As the smallest model in the EOS Rebel line (only 453 g), the SL2 is a go-anywhere Mirrorless competitor. It's great for travel photographers who are just starting out, or anyone short on space in their photography bag. Its competitors include the Nikon d3400, Canon M5, and Sony a6000.
At $500 for the body, $700 kit, this DSLR is a worthy descendant of the SL1. There's a lot that's new about the SL2, too – it's been 4 years, after all. The Bluetooth, Wi-Fi, and NFC, and flip out LCD screen are welcome additions. In fact, the fully-articulated LCD is great for shooting video or live mode. There is, however, no 4K option.  It shoots at up to 1080/60p. There isn't any automatic LCD brightness control either. Still, it's perfectly fine for the average user. Plus, the external mic input is a nice touch for better sound.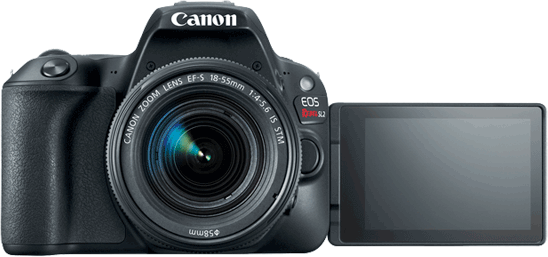 Megapixels are up (18 to 24) along with ISO (25,600 to 51,200). So, you can anticipate solid low and medium light quality images, as well as better blow up potential. The deep hand grip is super ergonomic and easy to maneuver, while the controls themselves are well placed (zoom buttons, for example, rest comfortably beneath the thumb at a reasonable distance apart). According to Canon, "the EOS Rebel SL2 can be as easy to use as a smartphone" thanks to its Creative Zone settings for users who want to branch into more complicated to control.
Canon claims the startup time is .2 seconds, with the continuous shooting at 5fps—up from the 4fps. Meanwhile, the 9 point autofocus through the viewfinder is a little too old not to mention as a potential downside. It's the same system that was in the SL1. However, shooting with live view should yield better results as it utilizes Dual Pixel AF technology.
Overall, the SL2 is a nice improvement over the SL1. It's a compact Mirrorless competitor that's friendly for beginners, and especially those looking to travel or save on space.
Regular price: $496.95

Regular price: $596.95