In October of 1998, Doron Gild immigrated from Israel to the bustling island of Manhattan. Only twenty years old, he moved to one of the world's film capitals to become a cinematographer. After finding the moving picture world too "bitter and tough," Gild turned his attention to the still picture; a passion he has had since childhood.
"I have that grand, old story," Gild says. "I had my first camera at six and I bought it myself. It was a small, blue 110 film Kodak."
As he got older, Gild started taking photography more seriously and his grandparents gave him a proper camera – a Canon T90 – for his Bar Mitzvah. His uncle is the renowned portraitist, Daniel Greene, who painted William Randolph Hearst and Eleanor Roosevelt. With such an early start and an artistic family, it made sense that Gild became a professional photographer, snapping portraits of famous actors, acclaimed artists, noteworthy bartenders, and even other photographers.
"Photography was always there in my life, in one form or another."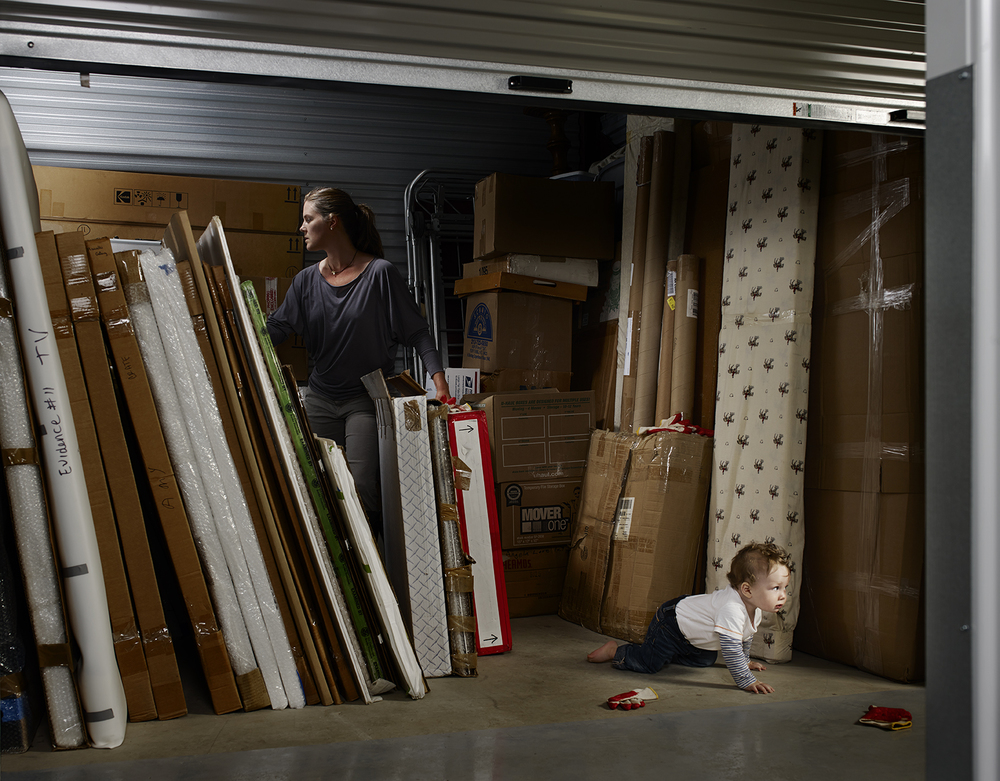 Gild started taking classes at the School of Visual Arts, eventually enrolling full time and receiving his MFA. He spent summers working at Mark Seliger's studio, learning everything he could. "[Working there] changed my life in terms of my knowledge of the industry," he remembers. In the summer of his Junior year, Gild shot a cover for i-D magazine, a British publication that focuses on youth culture, fashion, and art. While looking at Gild's own collection of portraits, it's easy to see what drew him to Seliger's studio and this magazine. Gild quickly carved his own place within the world of portrait photography.
In 2001, Gild moved to Brooklyn for cheaper rent and the art scene. "It really was the right time to move," he says. "I moved directly to Williamsburg. It was getting really interesting and nothing was too much yet."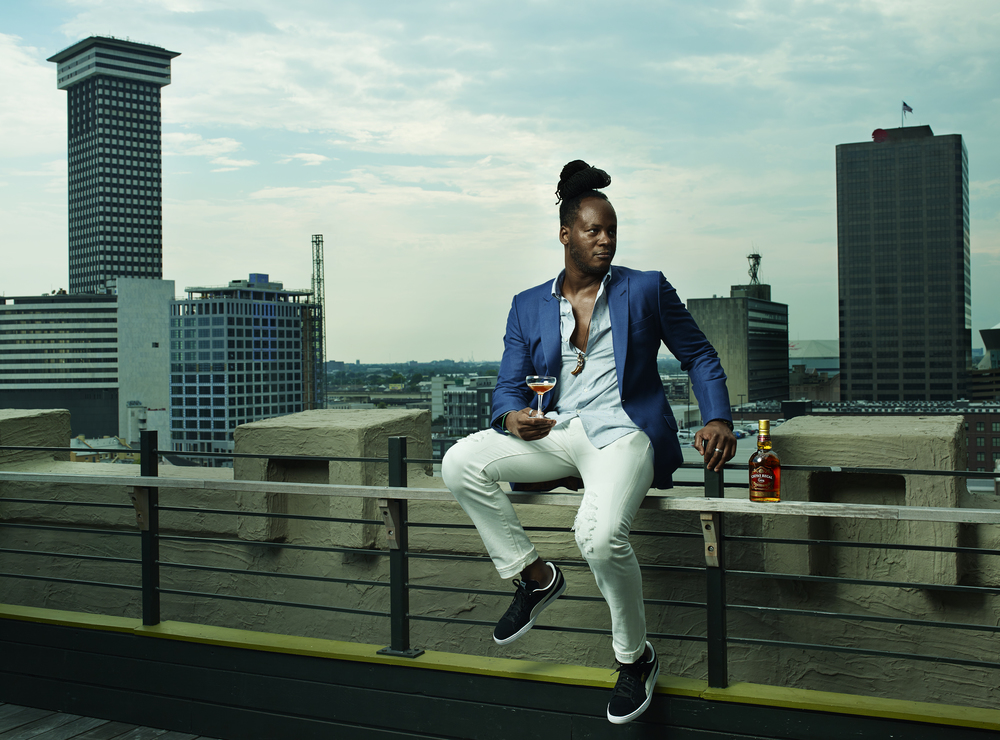 From there, Gild made it his mission to become a professional photographer. "Whenever I could get my hands on a job, I would do it," he says. "There was no waiting around. It was something I was actively pursuing. I was always trying to start my career."
Gild remembers the moment he went from amateur to professional. "When I started making pictures," he says. "You take pictures and take pictures… Then it becomes a point where you're thinking about what photographs to take and how to make them. And then all of a sudden, you're making them as opposed to taking them."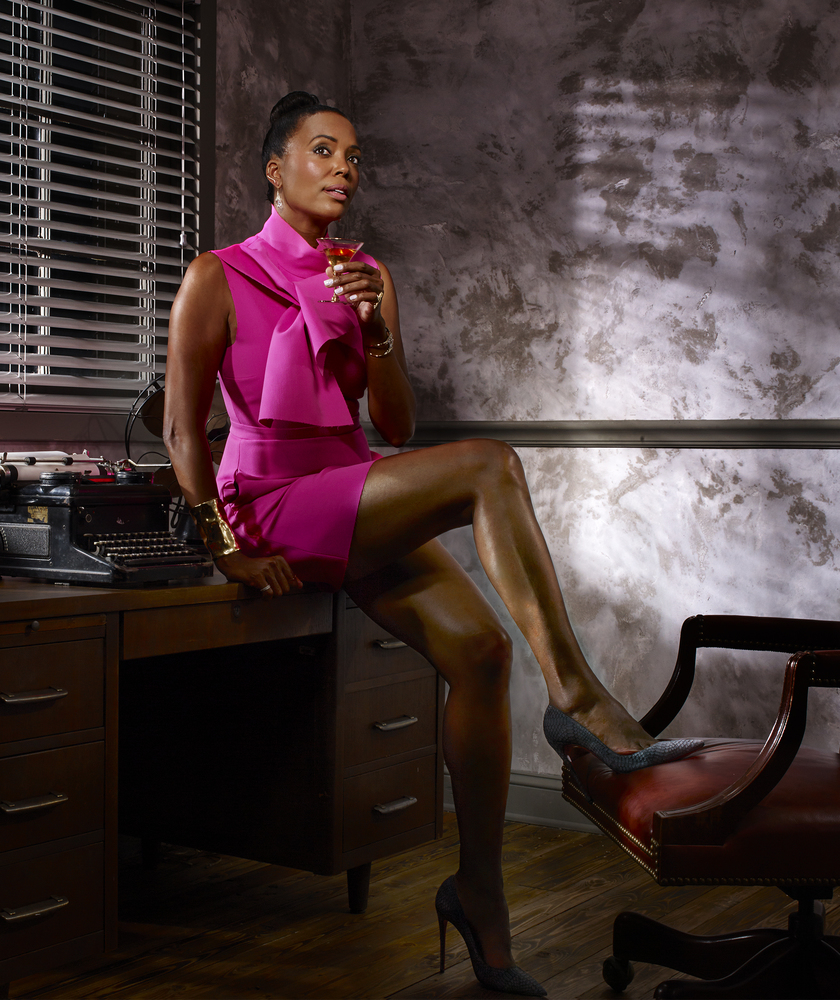 Gild's portfolio includes Susan Sarandon, Aisha Tyler, and James Patterson. One of his favorite subjects was the famed dancer and actor, Mikhail Baryshnikov.
"He was just such a sweetheart and you wouldn't know that." Gild recalls. "He did exactly what I wanted. It took him 3 seconds. It was simple, but he gave me everything. Which is basically how photography works. Your subject gives you something and you have to get it."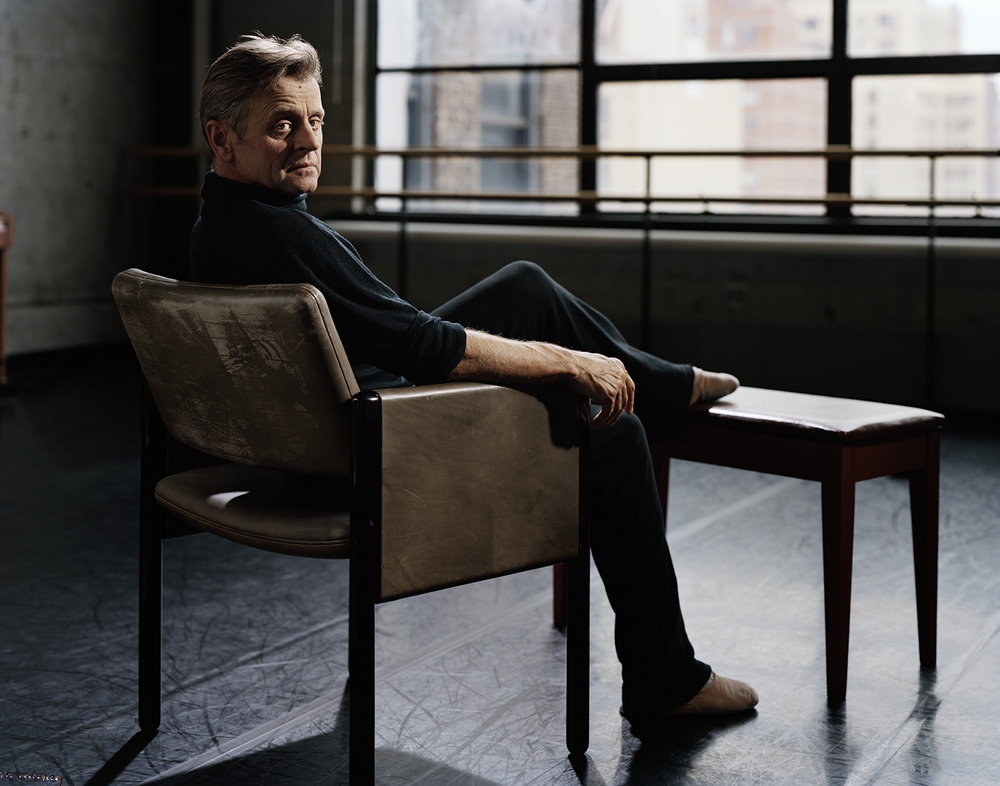 While many of his subjects are impressively big-named, Gild truly enjoys the work he does with everyday people.
"A lot of these people I photograph are big people in their own given industry, but are not A-list celebrities," Gild explains. "I love being with ordinary human beings and making them feel beautiful, strong, and confident."
Gild photographs many people in the liquor industry. He shoots famous bartenders, cocktail crafters, and has snapped the portraits for Mehann's Bartender Manual. His website opens on a picture of Krister Asplund, the VP of Operations at Absolut Vodka. "I am completely attached to that picture, even though it's not the best picture in that bunch," Gild says. "But there is so much texture to it. It was a massive turning point in the way I conducted sessions."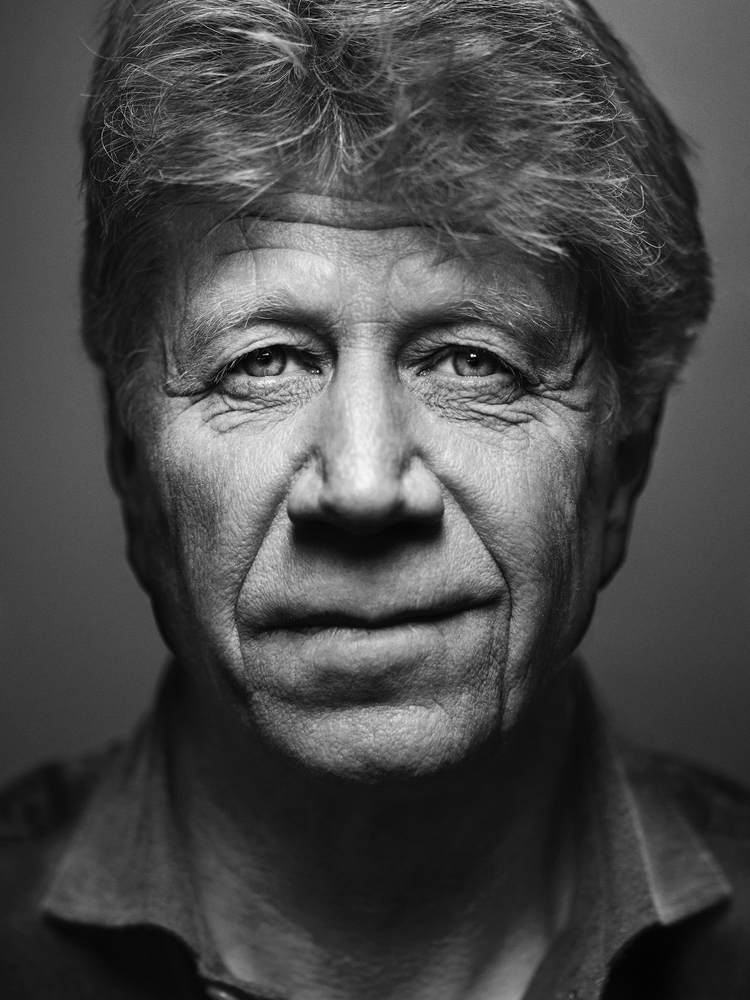 For Gild, how he takes the photos are just as important as the photos themselves. He first needs to spend time with the model to get to know who they are. Their personalities are a big part of the pictures he takes. "Otherwise, they can't trust me. I need them to be comfortable but also do as I say. It's really important to be able to communicate with them, so when I say, "chin up" they know it's for a reason."
Gild's website biography states that he "manages to seamlessly navigate between Art and commercial projects." While looking at his photos, it is easy to see that he does just that. His portfolio is extensive and impressive, though containing a distinct style. "The way I'm lucky and unlucky is I've always been hired to bring my own vision to the table," he explains. "My own color, my own light, and my own style. Which is my art. When I get paid, I get paid to make my pictures."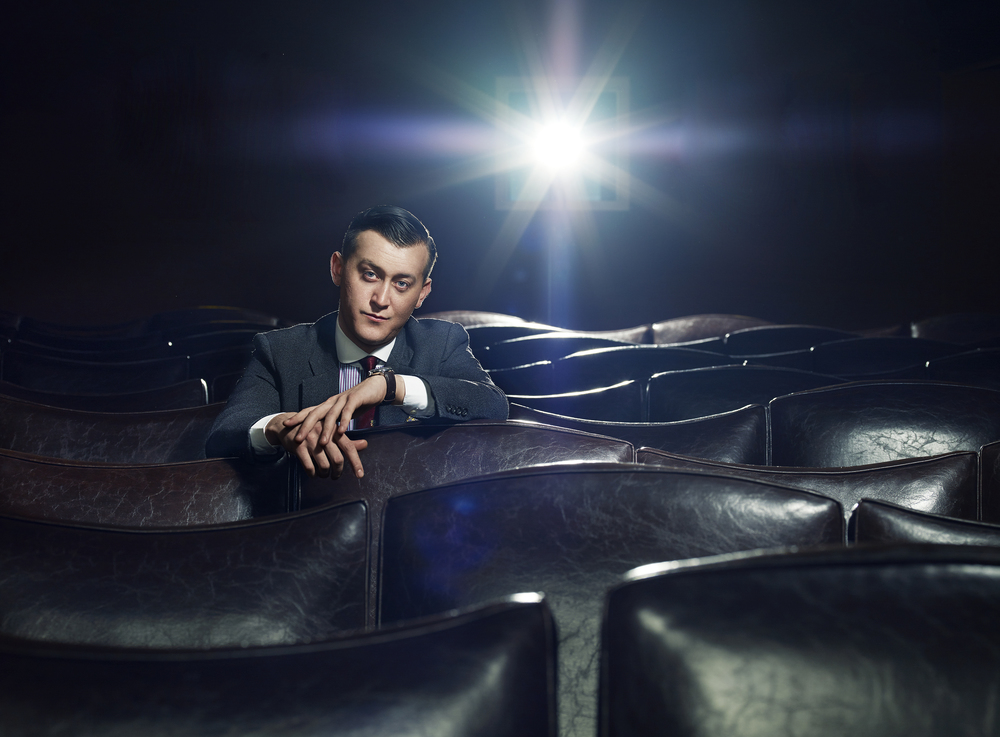 However, keeping his own style while shooting for a job is often challenging . "You'll notice there are not many smiles in my pictures. I'm not the photographer taking pictures of sunsets with people running while smiling. Sometimes I don't get the job, because of a lot of people want the smiling and the running through fields." That said, Gild's style does not necessarily stop a model from smiling. He recalls photographing Masahiro Urushido, a cocktail master whose face naturally grinned during the shoot. For Gild, it needs to be a part of the subject's personality.
"I like to be honest about things. Fake smiles don't work."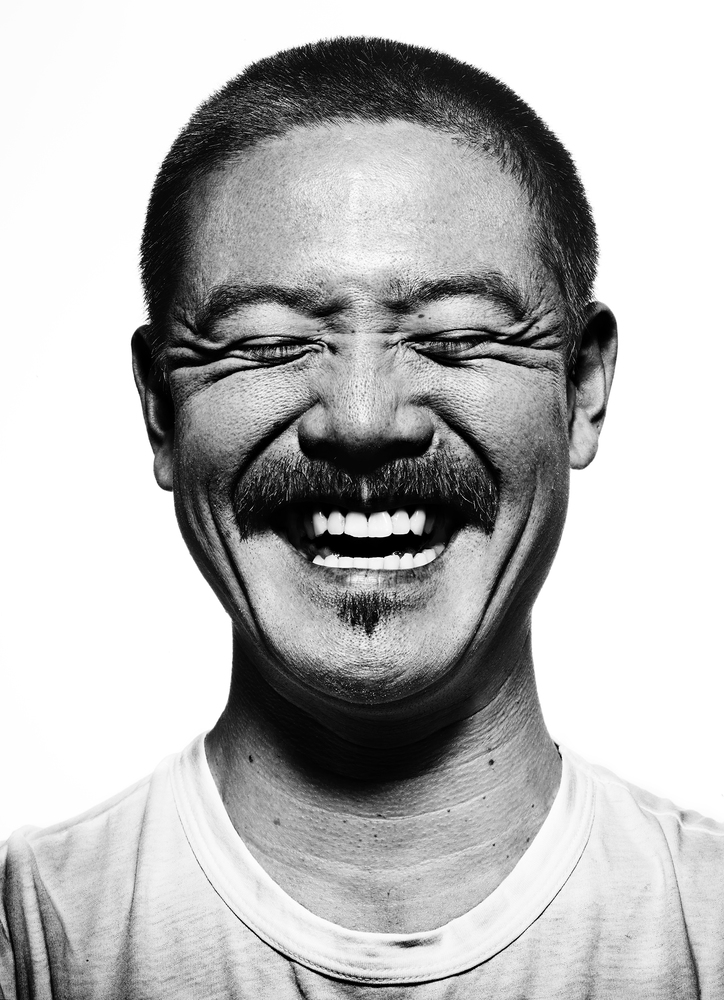 Because Gild's photos are so specific in their style – not to mention the competitive landscape of New York – he is always on the lookout for the next job. Even with an agent and a few regular clients,"the hustle is constant." Still, Brooklyn is home.
"I can't think of anywhere I'd rather be," he says. "It's been home since the day I moved."
For Gild, photography is not just a profession, it's his life. The labor he puts into finding work and making photos is truly a labor of love.
"I really do just enjoy making photographs. All the time, as much as I can. Every time I feel a little down, I know it's because I haven't made a photograph in a week. It's such a necessity, especially since it's been there my entire life."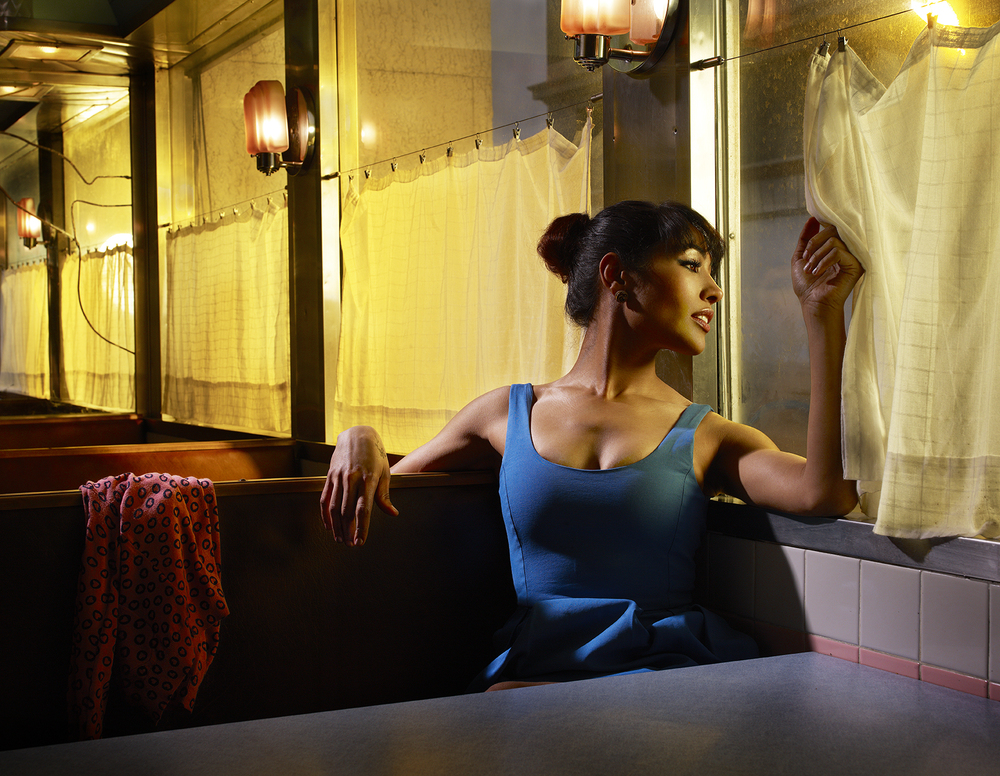 To see more of Doron Gild's photography, check out his website here.