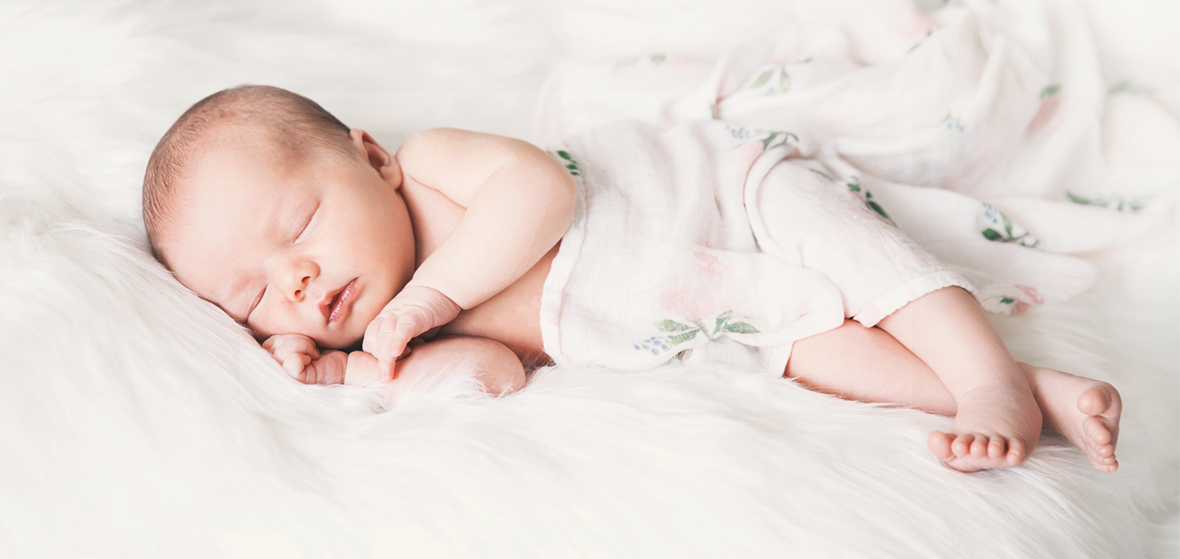 Newborn photography ain't easy. Your subjects are arguably the most sensitive in the business (no bridal jokes), and learning to comfort, coax and pose these tiny guys is no small feat. Not to mention making parents, grandparents, and siblings comfortable! Luckily, newborn photographers love what they do. That's why we spoke to Kimmie Washam and Shirly Schvartzman to discuss everything from the right gear to home visits and props.
Get the Right Gear
If you can, we recommend a camera with a silent shutter, as babies are, well – sensitive to noise. Mirrorless cameras, as a rule, are quieter than their DSLR counterparts because there's no mirror for the shutter to smack against as it exposes the image. However, some DSLRs (like a Canon 5D Mark III) have a Quiet mode that you can take advantage of.  In terms of lenses, Washam and Schvartzman both use a 35mm. "I love how with the 35mm, I can be very close to the babies," says Schvartzman. Washam also uses a Canon 100mm Macro for capturing "teeny tiny baby details."
Pick Props
While not all newborn photographers use props, Schvartzman enjoys the added flair. "I mainly use real wood planks, and either super white or bone savage paper. For props, I love the organic and vintage look. So I am always on the look out for unique finds!" Shooting with props can help to tell a story that extends past the frame.
Go Natural
While some parents request specific colors for newborn baby photography, Washam prefers to go neutral for most of her shoots. "Most of my work is pretty natural: gender neutral colors," she says. These monochromatic looks let her emphasize the newborn rather than props or backgrounds. "That enhances it. The baby is the focus."
Consider Flexible Time Limits
Babies are, well, babies. They're unpredictable and certainly not beholden to a photographer's schedule.  "I want to make sure that the parents get the images that they're looking for," says Washam. "Every baby is different. It varies. Some babies are super sleepy right away. My sessions are usually done by 4 hours. Some are done in 2 and a half." Without a hard timeline, Washam is able to put parents (and babies) at ease.
Make it a Family Affair
Let the family take the lead on how they want to get involved. "I've had grandparents over my shoulder oohing and aahing," says Washam. On the other hand, she once had a shoot where both parents took a nap on the couch. "It's a comfort level," she says. If family members want to participate, Washam is happy to bring them on as helpers. "I always love to have people watch because it's a process and an art. I've had parents help out. I don't use an assistant. I can pretty much wrangle anybody."
Consider House Calls
While some newborn baby photographers use studios, Washam shoots in the home of her clients. "I shoot on location. I don't shoot in a studio. I want it to be a comfortable environment." Since babies can be finicky, shooting in house can help alleviate some external stressors that can make for more serene photographs.
If You Shoot In Studio
Schvartzman, on the other hand, shoots in studio. "I shoot at my studio only," she says. "I love being able to control the environment and be able to offer consistent work at every session." Plus, if you shoot with props, working in studio is often easier. "I am also at an arm's reach of all my props and accessories for parents to choose depending on each baby."
Start with a Sleepy Baby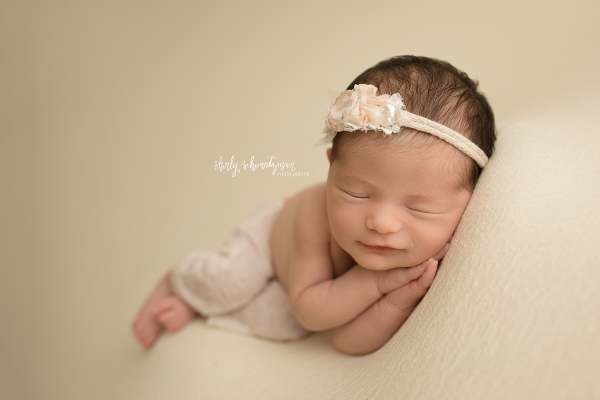 Ever notice how newborn photography features babies with their eyes closed? Well, they're asleep. "I always give parents prep instruction before their session," says Schvartzman. "They mainly include to keep the baby awake for 1-2 hours before the shoot and give the baby a good feeding before leaving the house. This way the baby will fall asleep with a full belly on the way to the studio and we can get started right away." If you have trouble getting the baby to go to sleep, warm blankets (or a warm studio) definitely help.
Whether you're looking to photograph your own little ones or get started with newborn photography, the key is to put everyone at ease. Consider going on location to alleviate any tension from baby or parents – and incorporate the parents as helpers if they're game! Shoot with flexible time limits to ensure that you and the parents get the shots everybody wants. So, grab a mirrorless or DSLR with Quiet mode and start shooting. And remember, these are babies. It's about joy!
Images (1), (4) copyright Shirly Schvartzman. Images (2), (3) copyright Kimmie Washam.