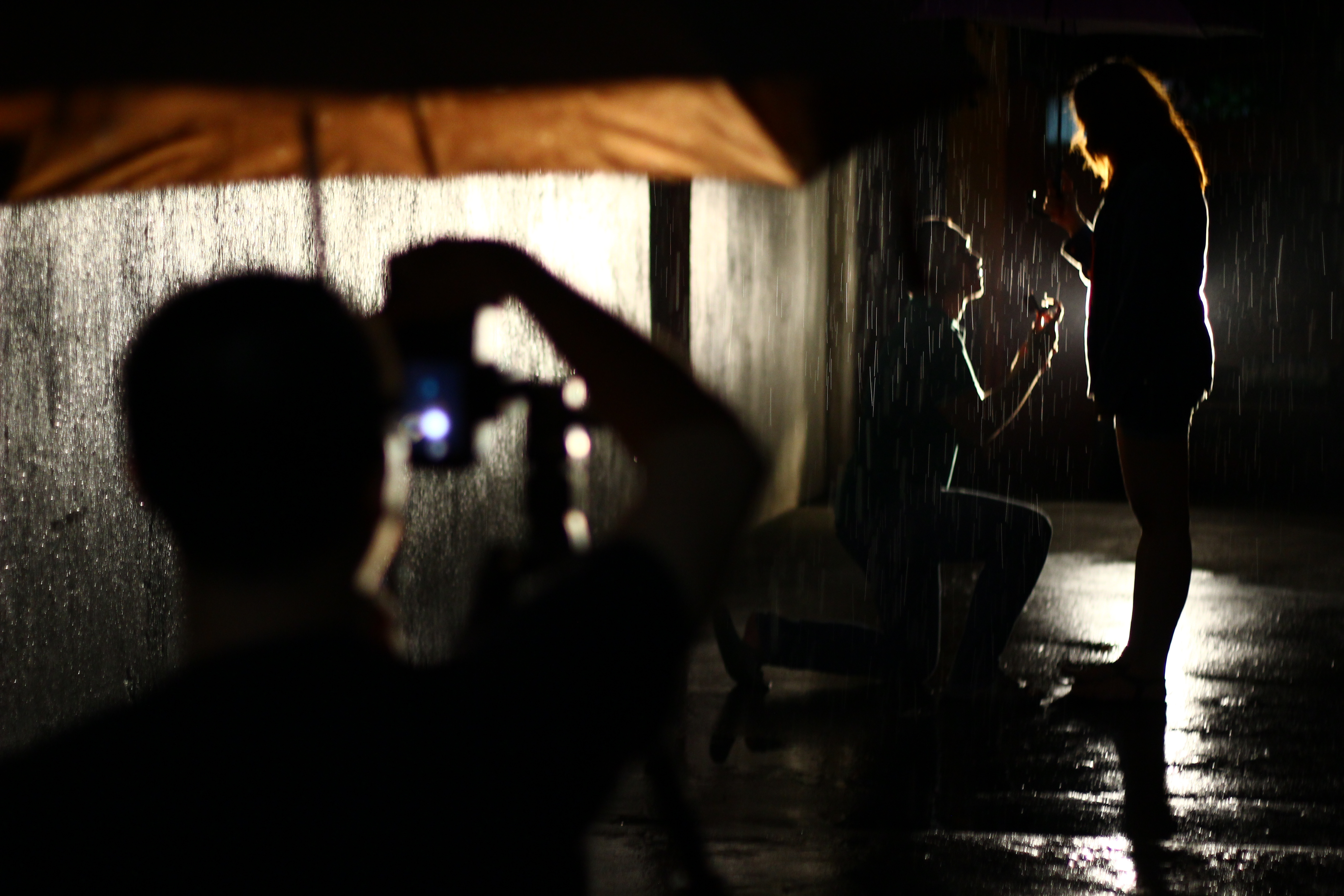 Far from being dreary, rain can turn boring, familiar streets and generic scenes into something magical. And contrary to popular belief, you don't need to drag lens hoods, tripods and microfiber cloths all over creation to get a great shot. We've put together some easy suggestions for improving your sparkling rain photography without the hassle.
Umbrella
Keep a little umbrella in your camera bag. Nothing too heavy; we're talking like thirteen inches or less. Hold the umbrella over your camera directly. Of course, if it gets to be cumbersome, ask a friend to hold it for you. And don't use a metal umbrella in thunderstorms! Just lightning-free rain, please.
Raincoat

Most DSLRs and Mirrorless cameras are watertight. However, it still makes sense to get your camera a raincoat – or at least a plastic trash bag with a hole in it. Stick your hand through the opening end and pull the whole thing loosely over your face for best coverage. But if all else fails, shoot from the inside of your car.
Light
Light from the back. Rain is more visible with a street lamp or a rising sun in the background. Of course, don't shoot directly into the source. Instead, shoot towards it from the side to capture the detail of raindrops without washing out your image. Then again, if you're really brave then you can use flash on a super low setting to spark a gleam through the water.
Settings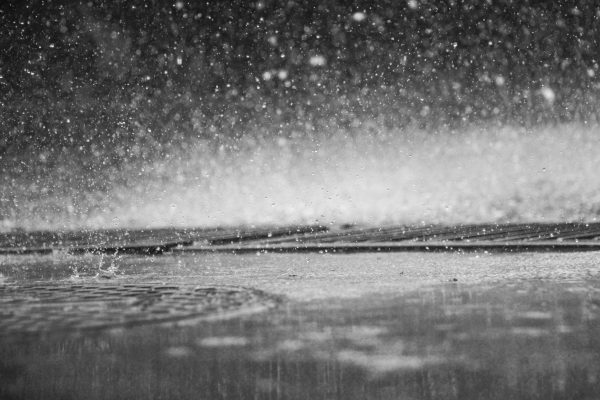 Quick shutter speeds get you individual droplets, while longer times better capture the motion of rain streaming down in beautiful, blurry sheets. For aperture, unless you're trying to capture a singular detail with a shallow depth of field, we recommend going with an f/8 or more. (You want a wide, clear shot of swaths of rain.) When it comes to ISO, know that those tiny droplets will lose detail with too much noise. So, opt for something around 1600 ISO for clear, bright images without the blur.
—
No rain gear, no excuses! You don't need a lot to shoot on rainy days. With a few creative solutions and some lighting know-how, you can capture whimsical, starry rain shots. So get out there, get wet.
Regular price: $299.99

Regular price: $39.95

Regular price: $499.00

Regular price: $1,999.00