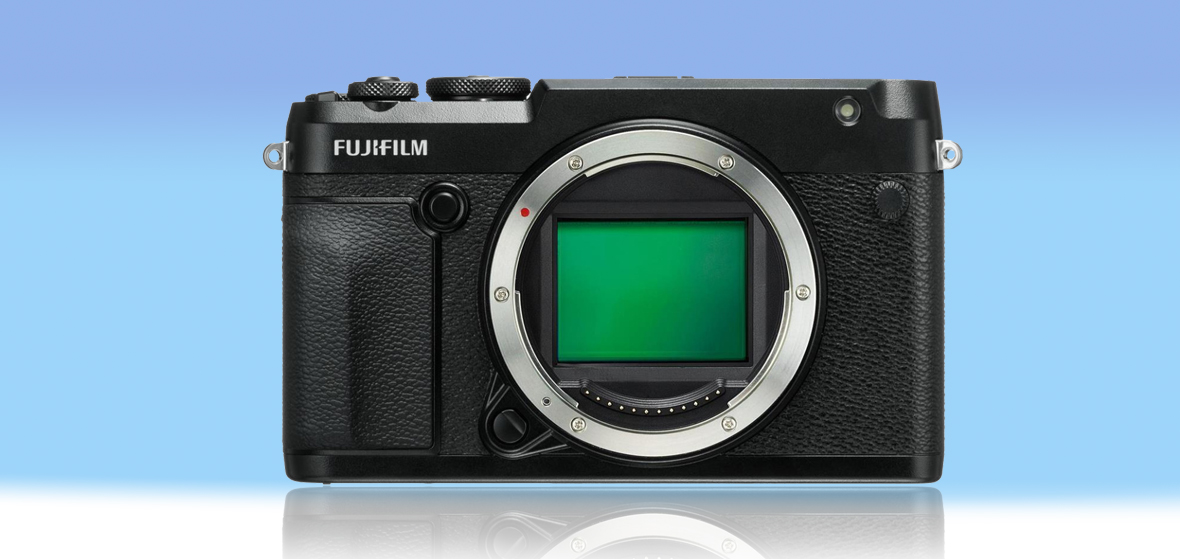 The newest Fujifilm GFX 50R medium format mirrorless camera features a 51.4MP medium format CMOS sensor, 3.69M-dot OLED EVF, 3.2″ 2.36M-dot touch LCD that tilts up and down, AF-point-selection joystick, 3 fps continuous shooting, and more. It also weighs 145g less than the previous GFX 50S, with rugged, weather-sealed handling to accommodate a wide range of photographic needs. In short, this is a big, no-joke camera.
Complete with a 43.8 x 32.9mm sensor with a 51.4MP resolution and high-performance X-Processor Pro image processing engine, the GFX 50R produces outstanding color and tone reproduction. Moreover, it allows photographers to choose tonality of photographic films such as Velvia, PROVIA and ACROS. Plus, the sensor's micro lenses are designed to promote light gathering performance and image resolution, which delivers precise reproduction of texture and feel.
Weather-sealed in 64 places, the robust magnesium alloy body operates at temperatures as low as 14 degrees Fahrenheit. It's ergonomic and intuitive, equipped with a Focus Lever to allow quick focal point adjustment. There's also extra space to hold the camera comfortably, thanks to the elimination of selector buttons. With a mechanical shutter, there's an option to use an electronic first curtain in order to reduce the risk of shutter-induced vibration. The fully electronic shutter mode, on the other hand, has a too-slow readout. There are two dials at the top of the body, one for shutter speed and the other for exposure compensation.
It's also just 66.4mm thick, 25.0mm thinner than the GFX 50S. However, there's no dedicated headphone or mic sockets, probably because few plan to shoot video with this camera.
There's also Bluetooth functionality, as seen in recent X-series cameras. It connects your smart device to the GFX 50R. This low bandwidth connection works as a remote shutter release or to quickly establish a full Wi-Fi connection for image transfer.
Like other Fujifilm cameras, the GFX 50R comes with three Auto ISO banks that let you choose the lowest and highest ISO settings along with with the shutter speed it should be dropped to. It's then easy to cycle through these settings.
In addition, the GFX 50R system is compatible with a lineup of seven FUJINON GF Lenses for G Mount. From 23mm (equivalent to 18mm in the 35mm film format) to 250mm (equivalent to 198mm in the 35mm film format), the lineup offers focal lengths for a wide variety of purposes. They're outdoor compatible, designed to be dust- and weather- resistant, and to withstand temperatures as low as 14 degrees Fahrenheit.
Available for pre-order now, the Fujifilm GFX 50R is slated for release sometime in late November.