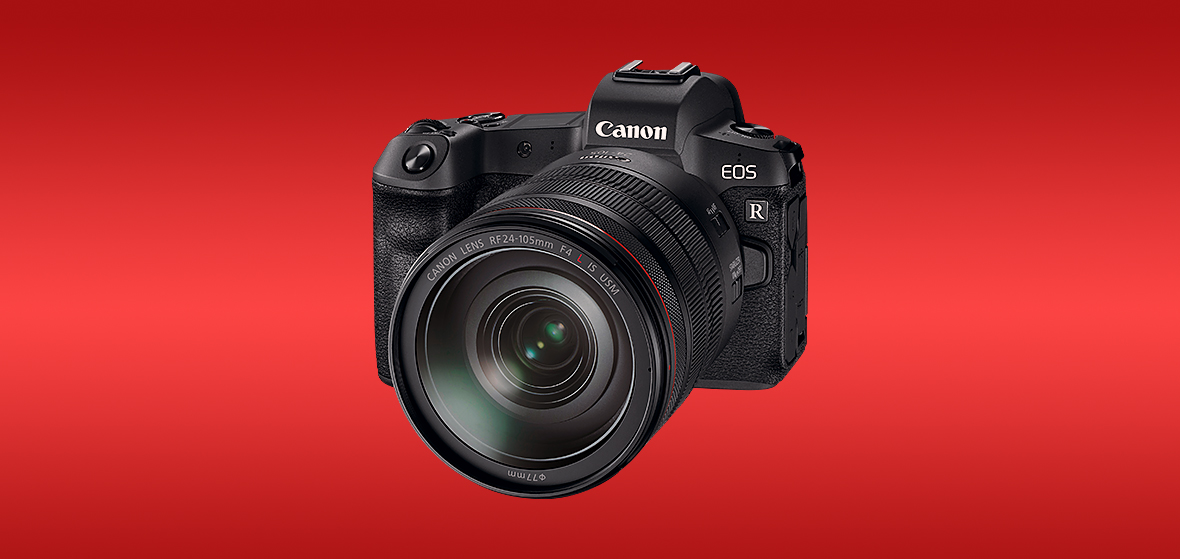 Canon makes history with the EOS R system, a mirrorless camera system "built for imagemakers who demand high-performance capture." Featuring a 30.3 MP CMOS Sensor, the Canon R shoots stunning images, and features impressive 4K video, a Dual Pixel CMOS AF system for fast and accurate autofocus, and an intuitive design. With a 54mm diameter lens mount, RF lenses feature large rear elements as well as a sharp and compact lens design. The 12 pic electronic connection delivers ideal communication between camera and lens.
Mounted just 20mm from the image sensor, the limited distance between the rear lens element and sensor provides better image quality and performance. Like the current Canon EF mount, the EOS R features a large 54mm diameter so that "rear lens element can be much closer to the image plane." This improves the quality at the corners of the frame, while the smaller front elements translate to "less strong refracting and bending of light rays" to enhance optical performance.
Meanwhile, the 30.3 MP EOS R is powered by a DIGIC 8 image processor with wide ISO range and enhanced image stabilization for impressive image quality. Excellent in low-light, it features an ISO sensitivity range of 100–40000 for stills and 100–25600 for video shooting. The wide autofocus area offers a stunning 5,655 manually selectable AF points to cover 88% horizontal and 100% vertical with RF lenses. It also delivers a focusing speed of .05 seconds, so fast action capture is possible with ease and accuracy.
From the consistent RF 28-70mm F2 L USM to the bright and sharp RF 50mm F1.2 L USM, new RF lenses offer supreme image quality with a control ring "that can directly adjust numerous settings including shutter speed, aperture, exposure compensation, and more." With reliable image stabilization tech, RF lenses effectively reduce shake blur for video and stills. Plus, as another helpful feature, the EOS camera offers lens display information in the viewfinder, so you don't have to look away from the subject.
The EOS R system is sure to change the game for Canon. Pre-order begins September 12.