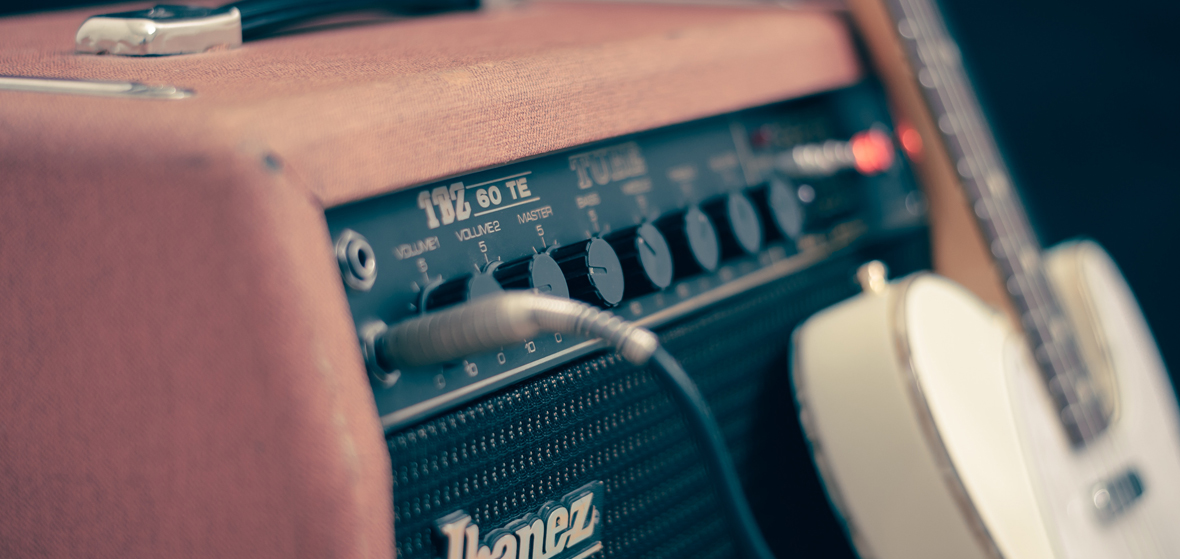 Whether acoustic or electric, Ibanez produces quality guitars for all kinds of musicians, including beginners. We put together a short list of some of our favorite basses and guitars for musicians just starting out. Get ready to follow your dreams to musical glory!
Ibanez GSR200 Bass Guitar in Pearl White
This bass guitar mimics many of Ibanez's more expensive models at a friendlier price. Gorgeous in pearl white, it features extraordinary sleekness, comfort, tone, and playability. The appealing reddish brown Jatoba Fretboard produces a rich mid-range, as well as a crisp high end. Lightweight, it's great for beginners learning to play or more advanced musicians looking to practice with an instrument that's better for the back and shoulders.
Ibanez PF15ECE Deadnought Cutaway Acoustic-Electric Guitar in Black
Like the GSR200, the PF15ECE works as either a practice guitar for advanced musicians or an excellent beginner model. Distinguished with a gloss black finish and chrome die-cast tuners, this Ibanez features mahogany back and sides to deliver rich, warm lows and a sweet sustain. The single-cutaway dreadnought body produces a powerful and well balanced acoustic sound, whether unplugged or amplified. The Ibanez Advantage Bridge Pins are easier to remove and put in than ordinary pins thanks to the graspable bulb-shaped ends. Consider it for a solo performance or with a full band. It also sports rosewood fingerboard and bridge, chrome die-cast tuners, and ivory body binding.
Ibanez GRG121DX GIO Series Electric Guitar in Metallic Grey
With Ibanez quality in an affordable package, this popular guitar is supremely comfortable thanks to a smooth maple neck that enhances playable speeds. There are also powerful ceramic-magnet humbucking pickups that offer better tonal flexibility. Meanwhile, the Hardtail Bridge ensures absolute stability for a rock-solid performance. The shark tooth inlays sport an additional visual flair.
Ibanez GSRM20 Mikro Short-Scale Bass Guitar in Blue
Suited to young musicians thanks to its smaller scale, this guitar provides smooth playability from medium frets on the rosewood fingerboard.  The mahogany body creates a punchy tone with low overtone content and good high-end response, while the maple neck yields an even brighter sound. Expect the chrome hardware to hold up well overtime.
Small and lightweight, these guitars are great for beginners, as well as advanced musicians looking for practice guitars. Even if you don't quite have the skills to match your vision (yet!) these guitars will help you along the road to musical stardom.