As part of our ongoing series, we met Over Coffee with street photographer Jorge Garcia at Variety Coffee in Williamsburg to discuss Garry Winogrand, New York City, and building a photography non-profit.
Jorge Garcia, founder of the NYC Street Photography Collective, admits that he's not a natural street photographer. "Anxiety is a big issue. I get stressed out a lot. Street probably isn't ideal," he says. "The guys who make better pictures are the ones who are getting spit on or yelled at." Instead, he prefers to follow Garry Winogrand's example. A contemporary of Diane Arbus, Winogrand's style is loose and spontaneous — observational rather than confrontational. Garcia tries to "capture photos as they happen. Trying to not worry about composition or rule of thirds, but just going out."
Garcia started experimenting with photography when he lived in Tampa, Florida. He bought a Pentax KX to document his honeymoon, despite knowing very little about photography. "It was cheap, and the reviews were good," he says. From there, his fascination intensified, and his collection quickly ballooned to "7 or 8 Pentax cameras." Then, Garcia turned his spare bedroom into a darkroom, and set about photographing just about anything he could get his hands on.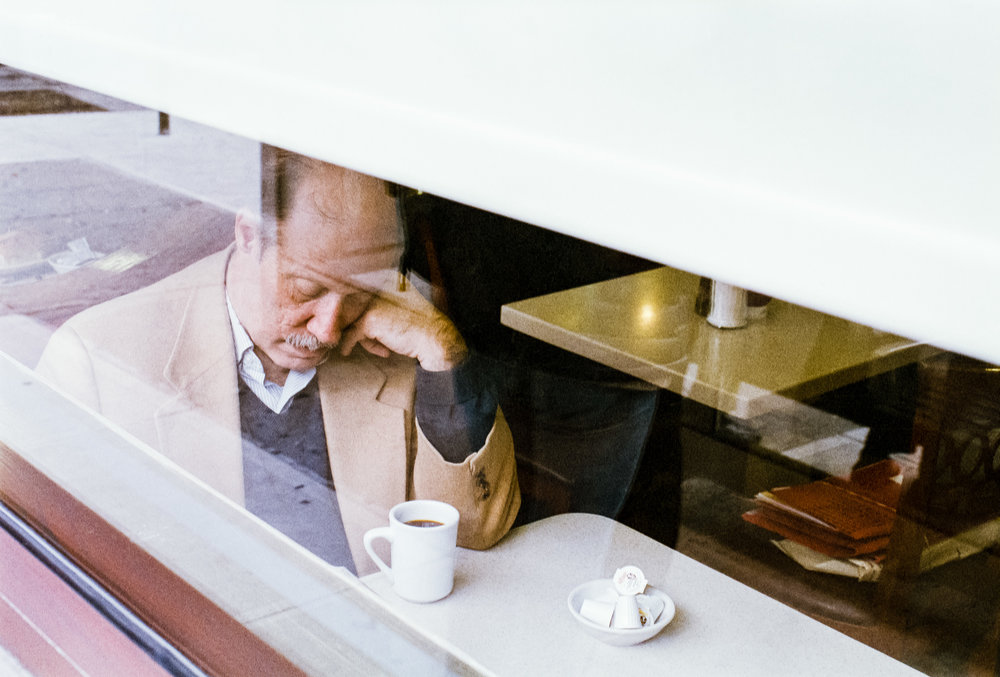 Yet he was hesitant to try street photography at first. Tampa "is a very boring, middle class town," he says. "It didn't have anything special about it. A lot of people, myself included, thought that you had to fly off to like India to get good street photos. Or come to New York." So, that's what he did. After Garcia and his wife moved to New York, he started looking through the street photography hashtag on Instagram for inspiration. "[It's] desaturated colors, crushed blacks, people walking with umbrellas near a warehouse." As a result, he copied "a lot of not meaningful street photography."
However, six months into taking pictures alone in New York, Garcia decided to branch out. "It [came from] the idea that you're the sum of the people you surround yourself with," he says. "You're out by yourself, and all you have are your thoughts and your camera. It's pretty lonely. It's nice to have a group that understands that." Inspired by the Photo League, a cooperative of photographers in New York from 1936 to 1951, Garcia put out a call for other photographers to join him in 2015. "I decided on a date and a coffee shop, and threw it on Reddit, Facebook groups, and on Instagram." Two people attended his first meeting, and then three after that. "Then," he says, "it snowballed."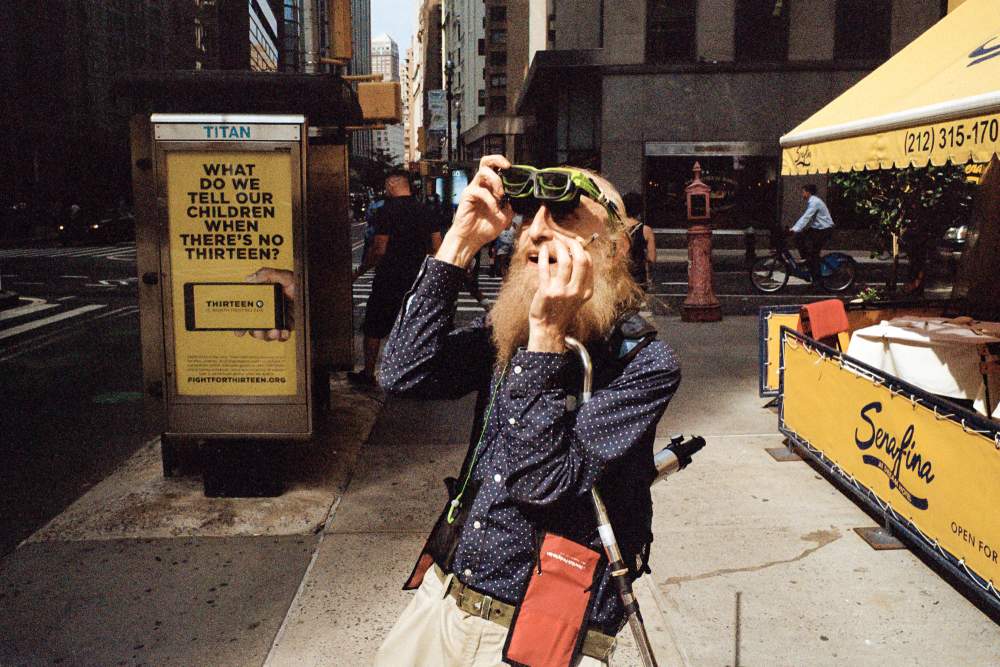 Today, the NYC Street Photography Collective is a non-profit 501(c)3 where members share their pictures, critique, and offer insights. Rather than try to impress each other, Garcia says he encourages members to share "those photos you're not sure of." They still meet in a shop, but now semi-permanently at Soho Photo Gallery with a bit more open space. The collective has a board of directors. ("It's myself, Mathias Wasik, and Sebastian Siadecki.") They also put out a bi-annual zine. "We sometimes have themes, but more often than not, it's an assortment of photos sequenced together. We started doing it as a way to fund shows."
In the future, Garcia hopes to form a gallery to exhibit street photography. "Kind of like MoMA back in the day. John Szarkowski curated a show called New Documents exhibiting work from relatively unknown photographers Garry Winogrand, Diane Arbus, and Lee Friedlander." Eventually, they plan to create educational programs and workshops for high school students to help them become visually literate. "With social media, there's just so much noise," says Garcia. "I think it's a good idea to teach beyond making a photo, and teach how to look at a photo."
Visit the NYCSC website at www.nyc-spc.com. To donate, click here.
All images copyright Jorge Garcia.