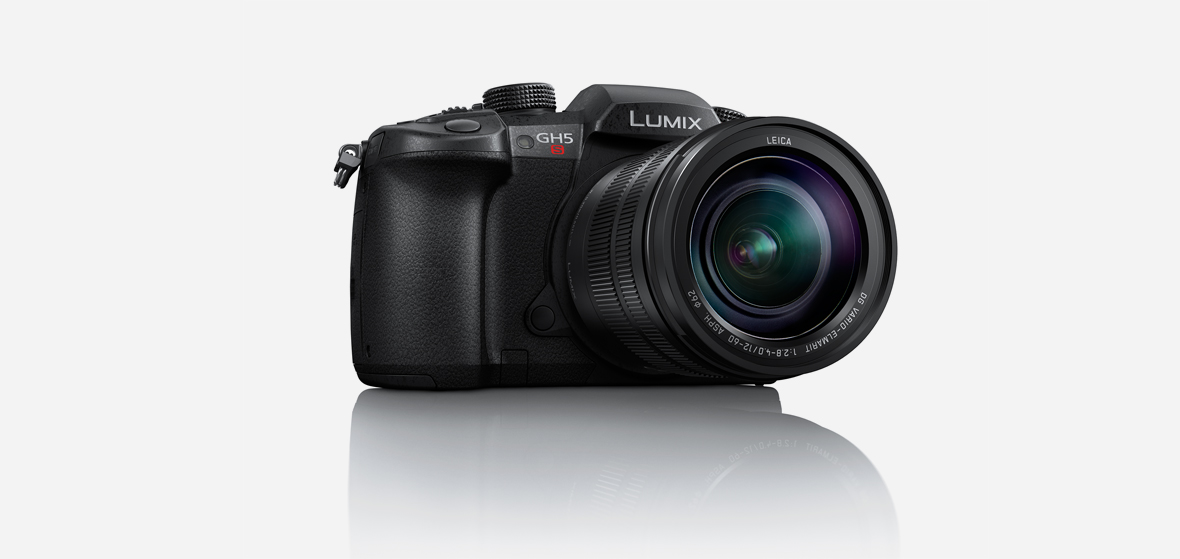 To say at the GH5S is the GH5 for videographers is a bit of a generalization, but not untrue. It's certainly a niche model that, at $500 extra, won't necessarily appeal to a wider swath of photographers – which is a shame, as it's a great camera. Yet for documentarists, videographers, indie directors and the like, this is the Panasonic they've been waiting for.
To start, the GH5S actually has a REC button (a bright red one)! Videographers have been begging for a REC button on mirrorless cameras for a while now, so it's an especially welcome addition. The rest of the design is super lightweight, which comes at the cost of internal image stabilization. There's also the option to charge over USB, which makes longer shoots easier with an external battery.
What you're likely to notice from specs is the lack of megapixels: the GH5S has half the number of megapixels (10.2) as the GH5. But it's actually good news! Since there aren't so many pixels crowding the sensor, each pixel is larger. Larger pixels mean better light sensitivity and a boost to low light performance. It still shoots 4K (actually, above 4K: DCI 4K). That wider aspect ratio is extra nice in that can film slow-mo video without reducing resolution.
Like the GH5, the GH5S films 4:2:2 10 bit video for better control over color in post-production. Plus, Panasonic uses something called dual native ISO to produce the same dynamic range performance at two different ISO settings (in this case, 400 and 2,500). It ensures higher sensitivity without increased noise. Ultimately, this translates to more flexibility when shooting – what's not to like?
We love that Panasonic put out this camera, which may not suit everyone but will thrill its fan base. From good design to great low light capture, we adamantly recommend this little beaut of a mirrorless. If you're professional videographer or an enthusiast looking for the next step up, this is your camera.
Regular price: $2,497.99

Regular price: $1,997.99