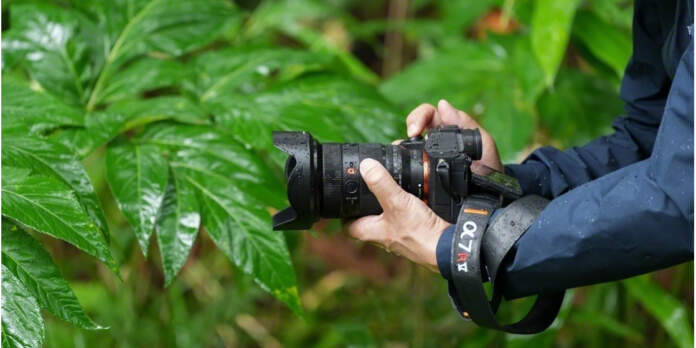 The future of photography and video has arrived in the form of Sony's new Alpha 7R V. Sony gave us the ability to bring great photography moments to light with the "a7S" series ("S" for sensitivity). The speed to capture those quick moments with the "a9" series. Now, the new tiny yet powerful a7R V intertwines exceptional speed with high-res picture ("R" for resolution) to capture the perfect moment with precise accuracy.
The Alpha 7R V, like its predecessors, has helped revolutionize full-frame mirrorless functions and support photography and video creativity. Sony has once again expanded its camera capabilities by adding one of the A 7R V's most notable features: AI-driven Real-Time Recognition AF. It's been the highlighting feature, including stabilization and resolution, and we're going to break down why they're so impressive and just how far these capabilities stretch.
Sony Tech Jason Etzel breaks down a few of his favorite new features in this camera.
| Sony a7R V | Specs |
| --- | --- |
| Price | $3,898.00 |
| Weight | 723 g (camera body) |
| Dimension | (Approx.) L*W*H: 5.25" x 3.88" x 3.25" (131.3 x 96.9 x 82.4 mm) |
| Sensor Size | Full frame (35.7 x 23.8 mm) |
| Lens Mount | Sony E Mount |
| Image Processor | BIONZ XR |
| Sensor Type | Exmor R CMOS sensor |
| Number of Pixels | 61MP |
| Max Resolution | (9504 x 6336) |
| Max Shutter Speed | 1/8000 sec |
| Format | MPEG-4, XAVC S, XAVC HS, XAVC S-I, H.264, H.265 |
| Storage types | SD memory card, SDHC memory card (UHS-I/II compliant), SDXC memory card (UHS-I/II compliant), CFexpress Type A memory card |
| USB | USB 3.2 Gen 2 (10 GBit/sec) |
For more Sony a7R V specs click here.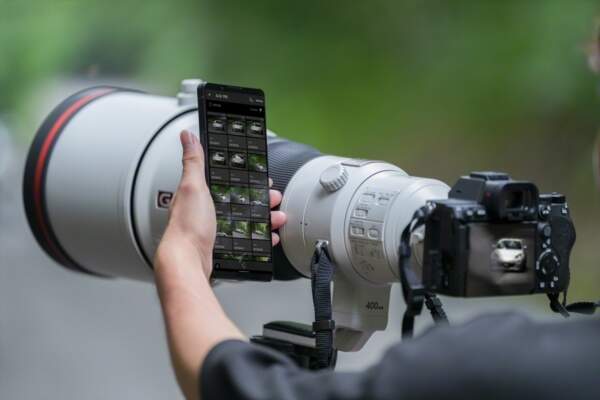 Build
The a7R V boasts a magnesium alloy exterior and isn't overly inspiring regarding design style. This camera's primary focus is well-polished functionality for quick and accurate shooting. Its dimensions are 131.3 x 96.9 x 82.4 mm, weighing 723 g (1.6 lb.), lightweight, and compact for easy usage.
This camera is durable, with good moisture and dust-resistant sealing. Plus, its heat dissipation system allows 30 minutes of shooting (even in 8K). If you are environmentally conscious, then as a bonus, the SORPLAS material used to make the camera avoids using all non-recyclable material.
Key a7R V functions:
Next-generation AI-driven Real-time Recognition AF with Human Pose Estimation
61MP Extraordinary resolution and high image quality
8K 24p / 4K 60p Direct pixel readout movies with spectacular detail
Real-time Recognition AF for Human/Animal/Bird/Insect/Car/Train/Airplane
High-speed 10fps continuous shooting with precise AF/AE tracking
Pixel Shift Multi Shooting 16-image composites with appx 240.8 million pixels
Focus bracketing up to 299 images to support focus stacking
New 4-axis multi-angle LCD monitor tilting and side-opening vari-angle flexibility
Support of UVC/UAC for direct streaming versatility
AI-driven Real-time Recognition AF
Cheers to Sony for its first camera containing an AI-processing unit. This, combined with a 61MP full-frame high-resolution picture, BIONZ XR image processor, and 693 phase detection focus, makes for exhilarating photography moments. When it comes to capturing those high-octane occasions with deadly accuracy, the Alpha 7R V it's the mark and is great for sports, wildlife, aviation, and street photography.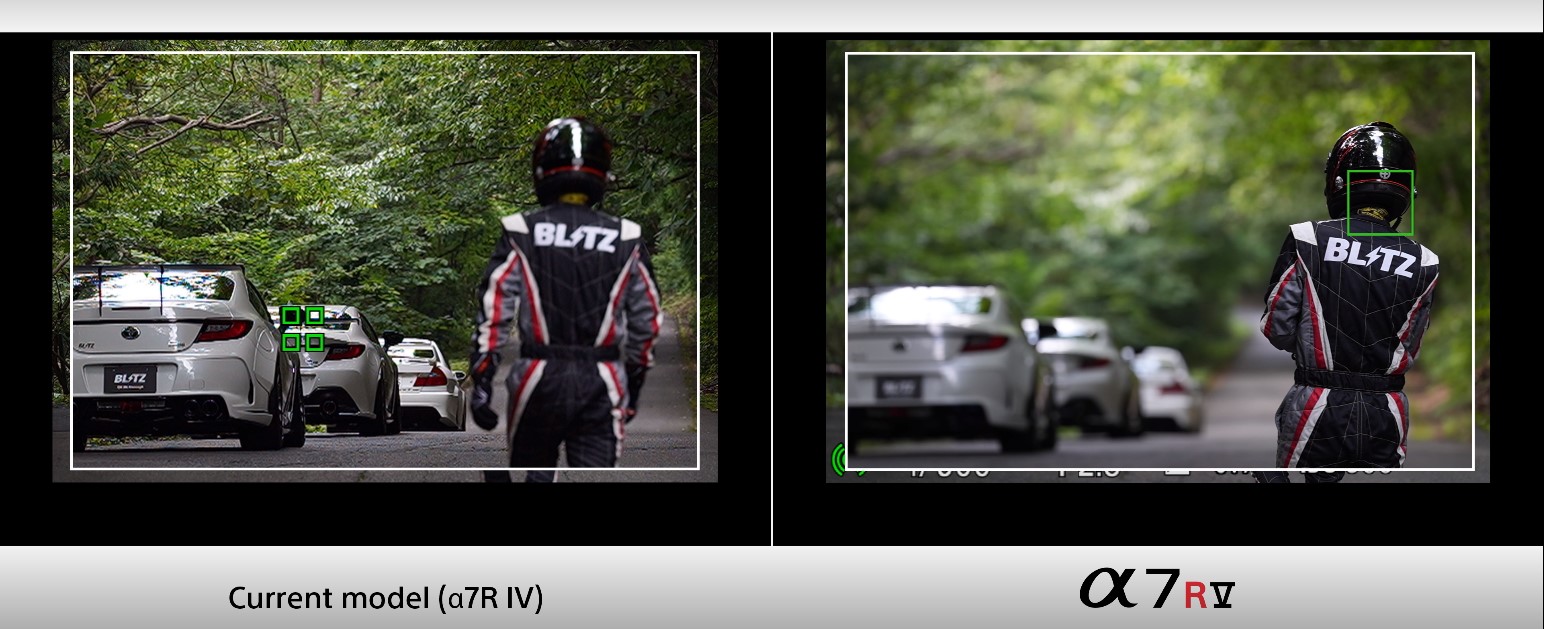 How Does the AI Auto-Focus Work?
The AI system works by analyzing and identifying form information, like the position of your subject's body, head, and eyes. Once recognized, the camera continuously tracks for consistent focus. This means that Sony's new camera will keep focus even when your subjects are far away (small), their back is turned, or they're looking down.
This is not only developed for humans, but animal recognition accuracy has also improved by 40% (compared to the a7 IV). Like human subjects, no matter where the animal moves or turns, the camera's focus will remain locked in and unhinged. Not only does it improve wildlife photography but aviation as well, with the ability to also capture planes, trains, cars, and more.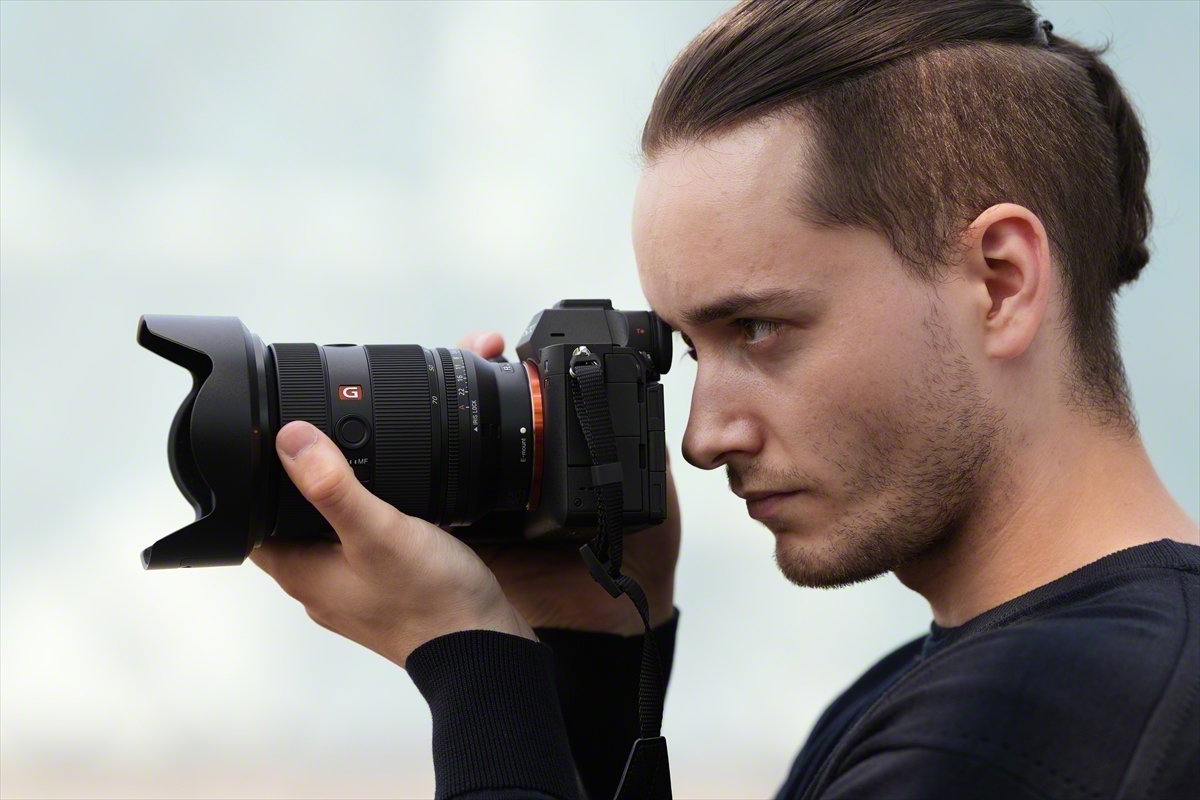 AI Correction for White Balance
On top of AI-based technology to help enhance Real-Time AF, the system is also used to boost white balance control. Combining visible light with the IR sensor allows the AI processing unit to increase white balance control. This can help uphold excellent quality in high, overcast, or shadowy scenes.
How Good is the a7R V Image Stabilization
Shakey hands or no shakey hands, with the a7R V, you'll still get a clear shot. A new stabilization algorithm displays some of the best qualities we've seen with Sony Alphas. Offering up to 8 steps of stabilization within the body alone. Stack this with its improved in-sync lens-to-body communication, even for telephoto lenses, and you get excellent performance.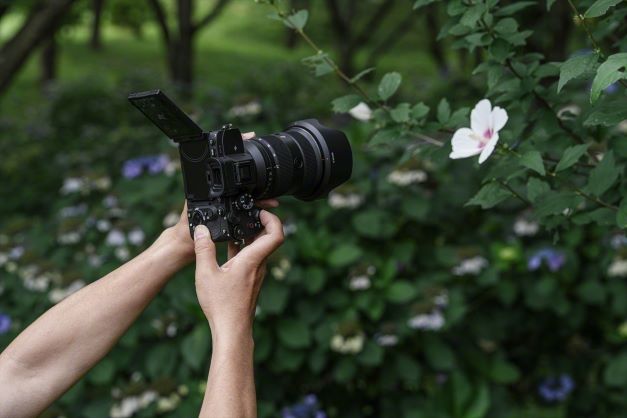 Summary
The Sony a7R V is not only here to stay but here to shake up photography and videography for years to come. The 61MP sensor, intelligent AF functions, and stabilization down to a single pixel make this a hard camera to pass on. The only deterrent for some creators might be the heavy price tag of $3,898.00 that comes with it (see how Affirm can help you pay). However, if funds aren't as big of an issue for you and you want to take your photography to the next level, we highly recommend the Sony a7R V.