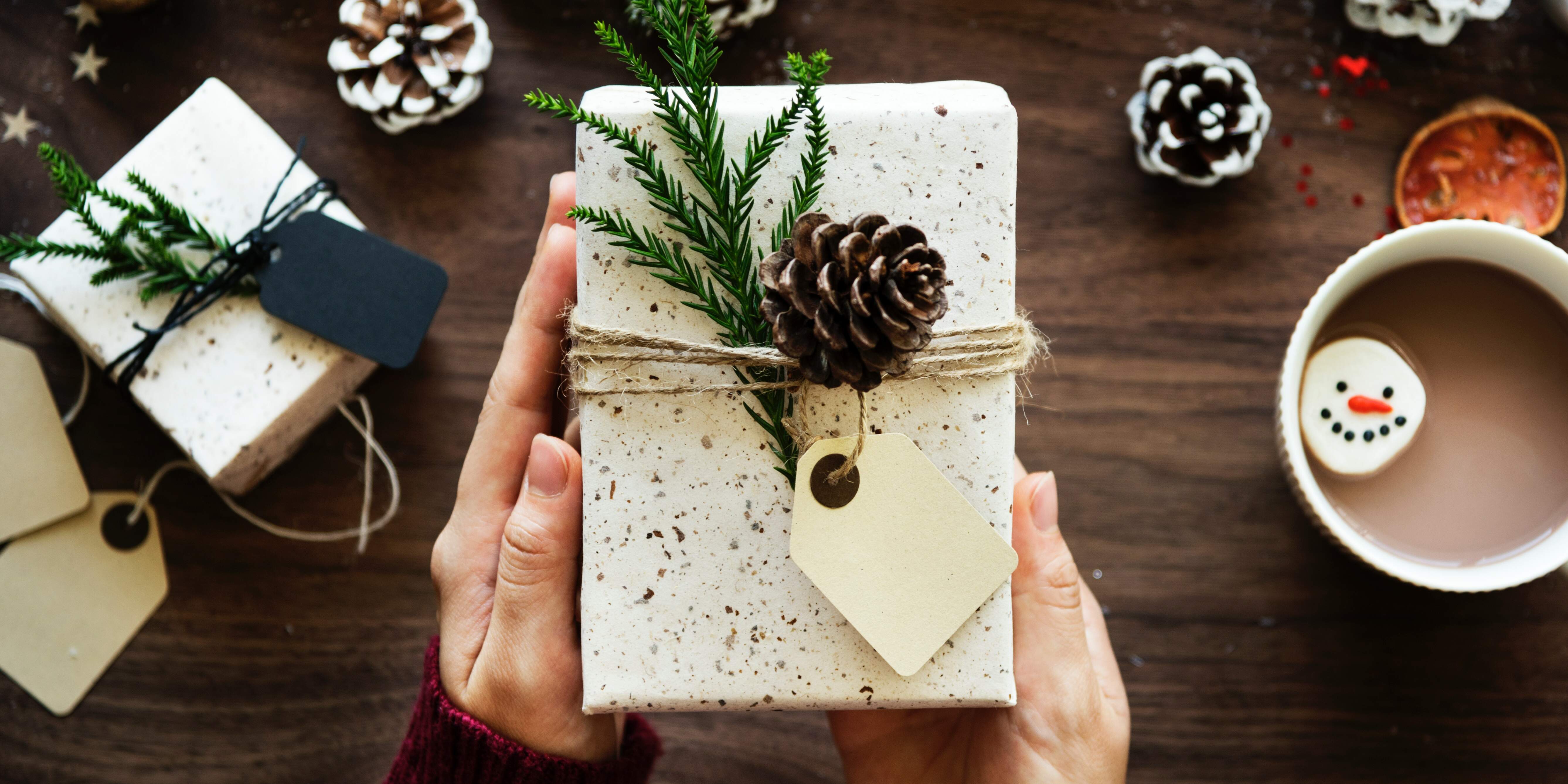 Finding tech gifts for non-techies can be challenging, especially if you're an early adopter yourself. Who in their right mind wouldn't want the new DJI Mavic 2 Pro? Your best friend who treats the Genius Bar like a second home, that's who. This year, to save ourselves and Focus readers some time and frustration, we've put together a list of the top 5 tech gifts for non-techies.
without further ado, here they are in order from least to most tech-savvy:
1. Binoculars
We love this gift because it's perfect for such a wide array of recipients: hikers, hunters, bird watchers, boaters, sports enthusiasts, and that one aunt who is 100% sure something strange is going on with her across-the-street neighbors.
The Celestron Granite Series 9×33 Roof Prism Binocular is top-of-the-line and available in 7X and 9X magnification. This item is sturdy; the body is made of magnesium alloy with a rubber armored overlay for protection. It's also fog proof, waterproof and features a state-of-the-art modern open frame style.
Alternatively, we recommend the Bushnell 8X42 Legend M-Series Binocular if the recipient will use it while hunting or doing another task that requires both hands. It can be mounted to a tripod and has all of the same protective features as the Roof Prism.
2. Instant Camera
Luckily for our tech-averse friends, analog is making a comeback. Older recipients will love getting a new and improved version of an old favorite; younger folks will open it, squeal with glee, and run off to spam their friends on Instagram with instant camera content. Either way, it's a win for you.
The Fujifilm Instax Square SQ6 Instant Camera comes in an array of colors including Blush Gold, Graphite Gray, and Pear White (pictured). Fujifilm added two new colors, Aqua Blue and Ruby Red, to this vibrant family in November 2018. It also features automatic exposure control and selfie mode—accompanied by a selfie mirror—so the operator can avoid wasting film.
It's no longer a perfect gift if the new owner accidentally spends a lot of money on the wrong film. That said, we recommend investing in a bundle that includes everything the recipient will need. This one includes the camera, a three-pack of film, cleaning cloth, dust blower, and a 5-piece accessory kit.
3. Activity Tracker
The Nielson Review does a study detailing the most common New Year's resolutions in the United States; the consistent top two are "staying fit/healthy" and "losing weight." Sticking to those resolutions is a lot easier when you have a tangible way to track daily progress.
The Fitbit Flex 2 Activity Tracker is the brand's smallest, lightest and least intimidating device. A big pro is that users don't need to navigate a tiny little screen on their wrist to use it. Fitness data automatically populates in the Fitbit app; that includes steps taken, distance traveled, calories burned, time spent active and stationary time. It's also "swim-proof" for people who would rather do laps than run.
Disclaimer: think twice before giving this to someone who never told you they want to get fit or lose weight. We'd like all of our readers to see 2019.
4. Noise Canceling Headphones
The Sony WH-1000XM3 Wireless Noise-Canceling Headphones are, in a phrase, very cool. They're wireless, have an HD Noise Canceling Processor, and provide a "custom listening experience"; while delivering sound, the headphones automatically factor in everything from head size and glasses to atmospheric pressure.
The best and most important part? You only need to do one thing to get the most out of these headphones: put them on. The Sony WH-1000XM3 delivers maximum features with minimum user intervention. We would recommend them for people who have terrible commutes on public transit or just detest ambient noise.  
5. Tablets
In our experience, older relatives are perpetually upset with tiny smartphone screens. How am I supposed to use this thing if I can't see what I'm doing? My thumbs are too big for the keyboard. How do I turn off the flashlight? I can't find the button. Unfortunately, these are not pull-quotes from a bad telemarketing ad. This is real life. The solution: supersize their digital experience with a tablet.
The 6th Generation Apple iPad (128GB, Wi-Fi only) features a 9.7″ screen and 2048 x 1536 retina display. They can use it to take calls from other iPhone users, FaceTime, receive iMessages and accomplish almost anything else they might do on an iPhone. It also features a 1.2MP front and 8MP rear camera for all of their photo taking needs.
We recommend the Microsoft Surface Pro Tablet if the recipient isn't quite ready to give up all the pros of a desktop computer. It comes with a keyboard and has a laptop, studio, and tablet mode all displayed on a 12.3" PixelSense™ display. It also features an LTE antenna for continuous Internet connectivity.
Bonus Gift
This bonus present is reserved for the most dedicated gift-givers among you.
We love the Google Home Hub. Regardless of tech-savvy, it genuinely makes the lives of its users easier and more centralized. That said, giving it as a gift can put the onus on you—the de facto tech support person—to set it up. This is where the dedication comes in.
Once Google Hub is fully functioning and connected to the appropriate accounts (Gmail, Spotify, Netflix etc.), it's incredibly helpful and difficult to derail. For example, you can't accidentally press the wrong button and delete all of your contacts. Similarly, the device's native language will never inexplicably change to Dutch. It's easy to use, the user interface is simplified to voice commands, and it's a Google product so it looks great.
Regular price: $348.00

Regular price: $129.00

Regular price: $149.99