Heads up: Now, until December 23, we're giving away up to $1,000 in prizes every day and anyone can ENTER!
It's that time of year when the weather gets cold, and your family and friends will be even colder to you if you don't get them a special gift. It just so happens that you know someone who's into photography or video, so you need some excellent photography gift ideas fast. Fortunately, you've stumbled upon the photography and video experts, and we'd love to help give you some superb photography gift ideas.
We'll ensure you know what each piece of camera equipment (or accessory) is suitable for and why it's a great present.
Whether your friend is just a beginner in photography or video, does it as a hobby, or runs their own professional photography business. We have great gifts for photographers and videographers of all levels. From cameras to camera lenses to lights, printers, and SD cards, we'll help you capture the big picture of giving great photography gifts this 2022 holiday season.
Table of Content
Gift Card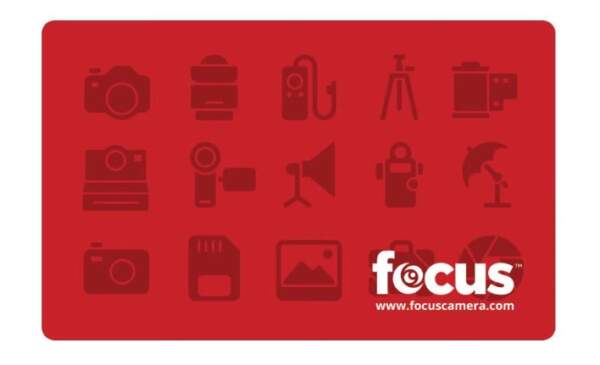 Let's start with one of the easiest videography and photography gift ideas anyone can get: a simple camera store gift card.
Let's say you scrolled up and down our luxurious list of cameras, lenses, lights, and accessories. Yet, you still don't know the best gift to get a photography enthusiast; instead of showing up gift-less, you could always get a gift card. No harm in taking all the guesswork out, and especially for last-minute shoppers, you know who you are. Don't worry, we won't tell.
Everyone loves gift cards, and a gift card for a camera store to a camera lover is a win-win.
New Cameras
Sony ZV-1F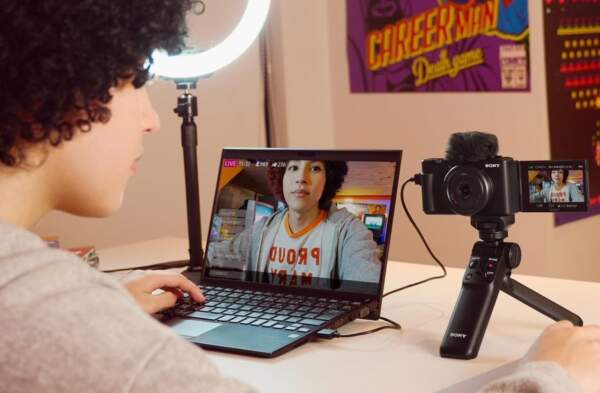 The Sony ZV-1F is one of the best budget cameras for vlogging, streaming, or content creation. If your friend has a YouTube, Twitch, TikTok, or Instagram channel (or is looking to start one), this camera is a great choice. The most significant part is that it's half the price of the Zv-1 and ZV-E10 yet retains some of the same features from each camera, which is key to vlogging success.
It has an ultra-wide 20mm lens; a good standard for vlog lens focal length. It's one of the lightest and most compact vlog cameras, easy to hold, and includes a windscreen for clear audio in harsh conditions. The ZV-1F is excellent for creating content in a studio at home or on the move. It has features for producing bokeh effects, showcasing products (for product reviews), and vertical video recording (for TikTok and Instagram).
Who Is This Camera Best For?
The ZV-1F is best for videographers looking to make a name on social media or streaming services. It is a powerful yet compact vlogging camera (for beginners and veterans) that caters more to video than photos if you know any content creators on social media or a video game streamer looking for a great quality camera that's portable and reliable.
FUJIFILM X-T5
Nothing say's "I appreciate you" more like the stunning FUJIFILM X-T5.
The FUJIFILM X-T5 is an exceptional camera gift for photographers and videographers. It comes with the XF16-80mm F/4 R OIS WR lens or an XF18-55mmF/2.8-4 R LM OIS lens; both great zoom lenses for weddings, sports, and event photography. The 40.2 MP X-Trans CMOS 5 HR imaging sensor is almost double that of the XT-4, yet, its build is 50g lighter for better portability. It has a pleasing vintage aesthetic and supports a 3″ tilt screen over the former flip-out display.
The X-T5 viewfinder has an improved 3.69 million dots and an impressive seven-stop stabilization for unique high-res images. FUJIFILM has implemented a new Pixel Shift Multi-Shot mode, taking 20 separate frames and forming an amalgam of one high-quality photo. This camera is slightly pricier; however, it can be a game-changer for experienced photographers.
Who Is This Camera Best For?
Though fantastic in most categories, the X-T5 is a photo-first camera (although it still has many stunning video features). Its incredible electrical shutter speed of 1/180,000 sec and mechanical 1/8,000 top shutter speed is quite the spectacle. Add its excellent AF capabilities to this, and you can capture some high-speed action moments as a photographer.
Sony Alpha 7R V Full-Frame
The new Sony a7R V is a photographer's and videographer's dream camera present.
This 61MP full-frame mirrorless camera with an Exmor R CMOS sensor is the culmination of years of dedicated imaging development. The "R" in the a7R V stands for resolution; and that is precisely what you'll get, high-resolution and then some. This camera uses an AI-based AF system to quickly and accurately identify far-away subjects, subjects with their backs turned, or in low-lighting scenery.
In addition, the camera offers up to eight steps of high-image stabilizing features for a nice and steady shot. A series of advanced algorithms and blended AF elements like Real-Time tracking and Fast Hybrid AF gives the Alpha 7R V outstanding performance and quality.
Who Is This Camera Best For?
The a7R V  is a better gift for videographers and filmmakers (as opposed to photographers). However, its photo capabilities are nothing to sleep on. Its emphasis is its AI-driven AF system on top of 8K 24p/25p and 4K 60p/50p that makes capturing a sinch in almost any type of environment or scenario. This camera gives videographers tons of creative ideas to work with and is fast, silent, and accurate.
Nikon Z 30 Mirrorless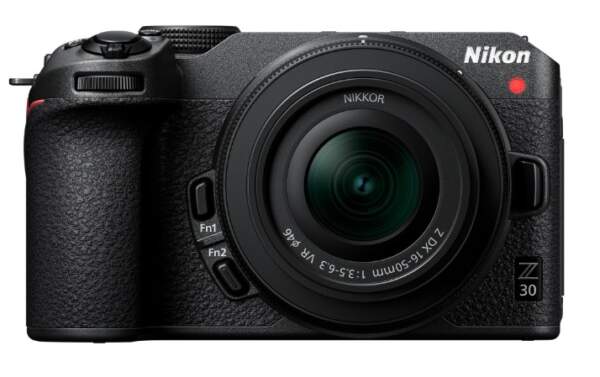 Another great camera dedicated to content creation is the prime influencer Nikon camera.
The Nikon Z 30 mirrorless camera is built to complement creative expression and is easy to use with its Auto Mode feature. This takes most of the guesswork out and allows the camera to accommodate you with the best settings for every scene. This enhanced vlogging camera takes on the definition of "pick up and shoot." Although it is easily accessible for first-time camera users, its Eye-Detect AF and Full HD 60p and 4K 30p provide excellent detail.
Who Is This Camera Best For?
With its LCD flip monitor, 125 minutes of video recording, and easy camera-to-phone/tablet sharing, this is hands down a camera gift for vloggers and content creators.  It can capture subjects with sharp details while beautifully blurring the background for enhanced exposure during live streams or while making videos.
Canon EOS R6 Mark II Mirrorless Camera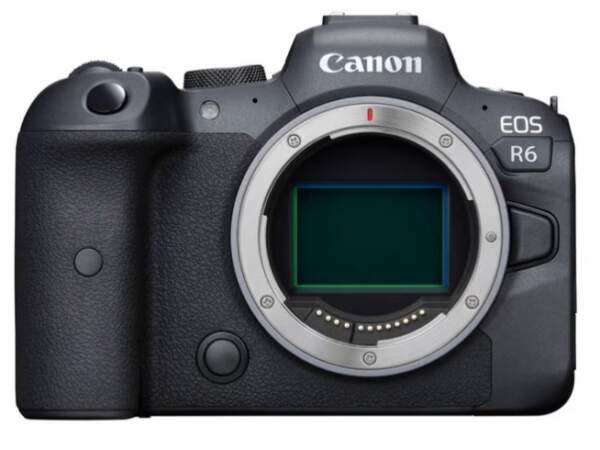 Canon's gift to us is the mirrorless full-frame EOS R6 Mark II camera.
This camera has well-renowned hybrid video and photo features. Although it has a 24.2MP image sensor with a DIGIC X image processor, you'd be mistaken to underestimate its sharp quality, which exceeds that of the 30.4MP EOS 5D Mark IV. It can provide stunning quality in many scenarios, from high to low light, and still retain minimal noise within each shot. The camera has a continuous mechanical shutter speed of up to 12 fps and a whopping 40fps with its electronic shutter. This camera is guaranteed to make any photography lover smile with joy.
Who Is This Camera Best For?
The EOS R6 Mark II has a mixture of good qualities for still and video. However, its optimization does lean more toward filmmaking with 6K oversampling uncropped 4K movies at up to 60fps, movie recording in Full-HD at up to 180fps, and AF tracking. Not to mention continuously recording video in Full-HD for up to 6 hours for tons of joyous footage.
New Camera Lenses
NIKKOR Z 40mm f/2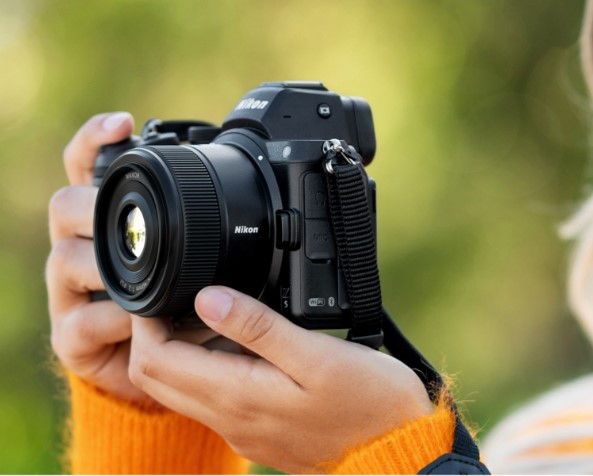 The Nikon Z Mount lens that's versatile and vintage.
The NIKKOR Z 40mm f/2 is a great compact prime lens for a wide range of photography. From portrait and interior photography to street and landscape photography, you'll get lots of good usage without ever swapping lenses. Its smooth bokeh features allow subjects to stand out, stay sharp, and pop on screen. This is also enhanced by its f/2 aperture, which is excellent for lowlight settings and nine rounded blade diaphragm. Stack that with its Eye-Detection AF, and you have a lovely lens gift for photographers.
FUJINON XF30mm f/2.8 R LM WR Macro Lens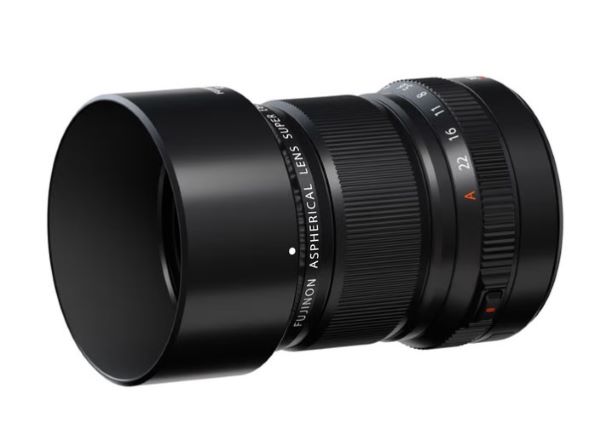 Get close up and personal with the new Fujifilm lens that's turning heads.
The FUJINON XF30mm f/2.8 R LM WR Macro lens is a one-of-a-kind high-resolution optic with minimal limitations. If you know anyone into macro photography, from microscopic wildlife photos to tabletop photography, they're in for a treat. Get a superb 10cm minimum focusing distance capturing the most minute details with impeccable image quality.
Tamron 20-40mm f/2.8 Di III VXD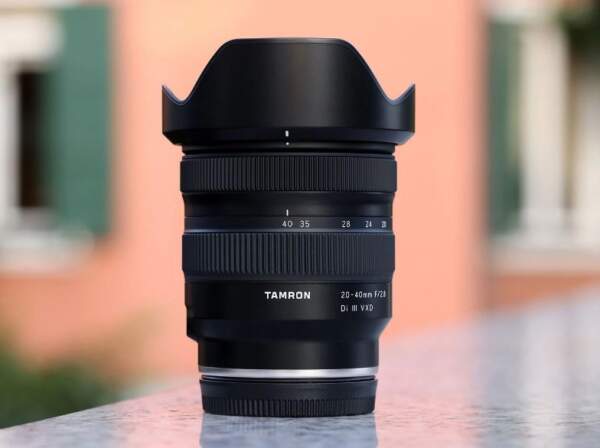 A suitable Tamron lens for Sony E Mount mirrorless cameras.
The Tamron 20-40mm f/2.8 lens is another good multifaceted zoom lens that gives you the best of ultra-wide angles and standard captures. It's light and portable, packed with a fast aperture from 20mm to 40mm for well-rounded photography capabilities. This lens was meant to accommodate everything from still photography to vlogging videos. Its durable and moisture-resistant frame allows users to explore their creativity in many ways.
Sigma 105mm f/2.8 Art DG DN Macro Lens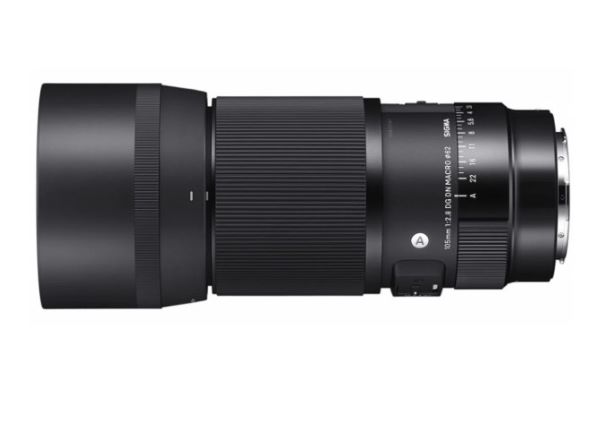 The Sigma 105mm f/2.8 is for Sony E mounts and is Sigma's first full-frame, mirrorless-exclusive Macro Art lens. Although meant for macro photography, its wide aperture and 105mm focal length make it just as capable of taking portraits with just as great detail. Its minimum focusing distance is 29.4cm, with an outstanding 1:1 magnification capture ratio to create life-size photos with fine detail.  This lens currently has a great bundle, including a cleaning kit, 64GB SD cards, and a gadget bag, all prime elements for a beautiful shooting session.
Essential Photography Equipment & Accessories
Megadap ETZ21 Sony E-Mount Lens to Nikon Z-Mount Autofocus Adapter Ver. 2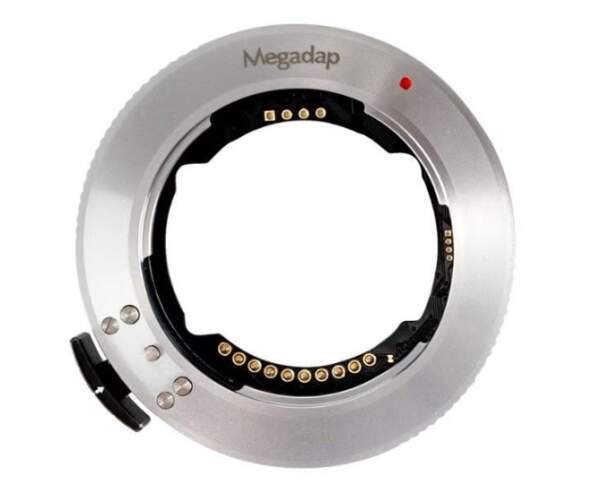 The new Megadap ETZ21 version 2 adaptor allows you to put Sony E Mount lenses on Nikon Z mirrorless cameras for APS-C and Full frame. This new version encapsulates better software and hardware components for faster focusing speeds and accuracy. In addition, it is the first of its kind to work with manual lenses without electronic chips.
Canon Speedlite EL-5 Flash
The new Speedlite EL-5 Flash is a fantastic photography companion with great power and versatility. It has the power potential to produce 350 full flashes on a single charge using its rechargeable lithium-ion battery pack. Its ability to provide a wide range of shooting options, from maximum flash potential to gentle light exposure, makes it great for all shoots. Plus, its famous Modeling Lamp feature is one of a kind, helping photographers see the effects of flashing light emissions and shadows on their subject.
NEW Westcott FJ80 II Speedlight | Power and Portability
Westcott FJ80 II M Universal Touchscreen 80Ws Speedlight with Adapter for Sony Cameras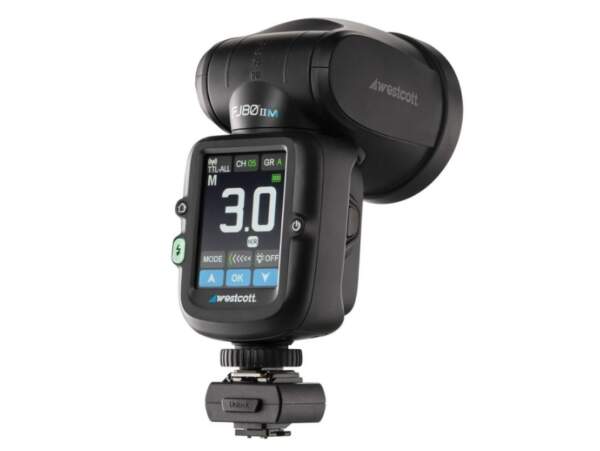 Another new and capable flash is the Westcott FJ80 II Speedlight. This speed lite comes with an adaptor for Sony cameras and a 2.8 LCD color touchscreen for seamless navigation. It has the capacity to manage 16 groups using 31 different channels with an automatic memory recall feature. Moreover, photographers get a whopping 500+ full power flashes per charge and self-monitoring heat protection with faster shooting during extended uses.
SanDisk Memory Card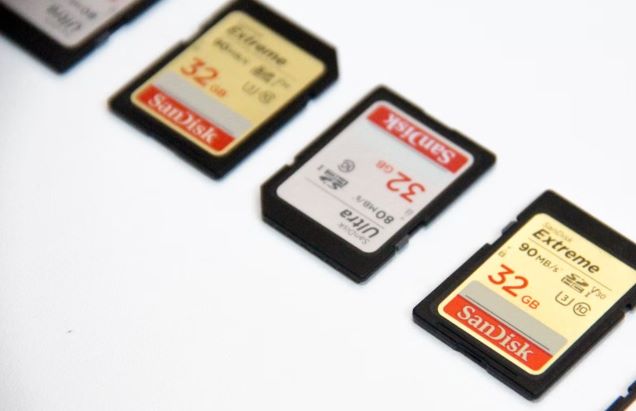 A SanDisk memory card is a universally great gift for photographers and videographers, especially if they're always shooting on the road. Click here to search through many valuable cards for that special someone to use.
LaCie Rugged SSD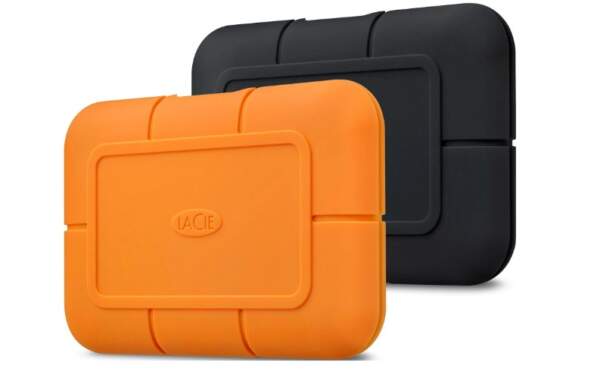 Whether 500GB or 2TB, the LaCie's Rugged SSD is another gift for videographers that you can't go wrong with this holiday season. It's compact, durable, and reliable, offering up to 4K uncompressed video playback. Speed is the least of your worries, with fast transferring speeds of up to 950 MB/s combined with the ability to withstand water, dust, and three-meter falls.
Epson WorkForce ST-C2100 Color MFP Supertank Printer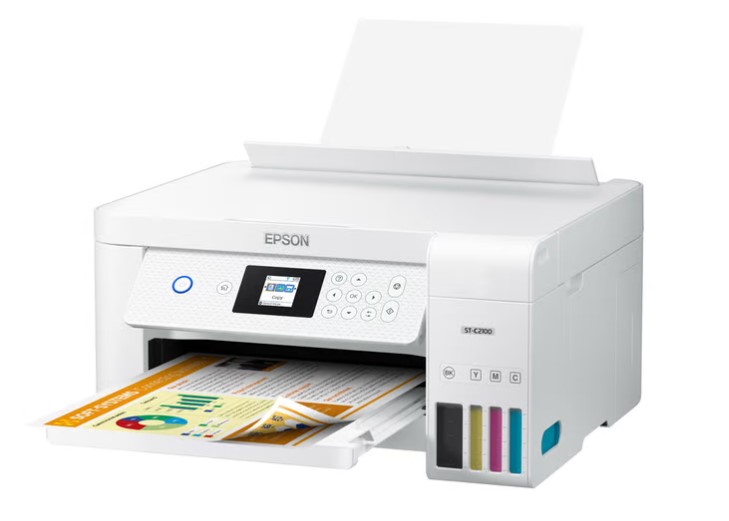 What's the point of photography if you can't print? Nothing says photography appreciation gift like a good ole' high-performing Epson printer. Its superb wireless features and auto-2-sided printing make it a great addition to your home or office.