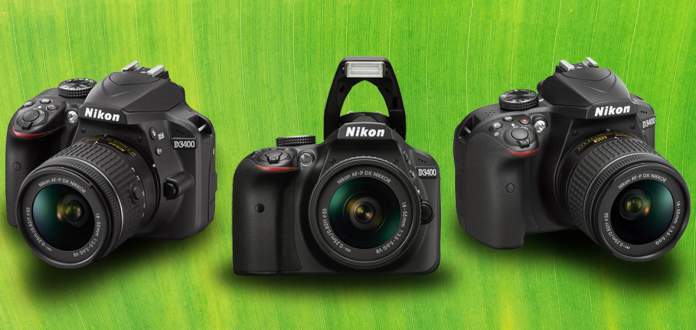 Move over Nikon D3300, the Nikon D3400 is the new Queen Bee. Nikon's most advanced entry-level DSLR delivers exceptional pictures with a super-light frame that travels anywhere. At just 15.7 oz, it puts other similar models to shame.
The improved battery life also boosts the original D3300 capacity from 700 to 1,200 shots, and Bluetooth compatibility lets you connect your camera to a mobile device for instant cloud access.
Easy Handling
The D3400 is a great DSLR for someone learning the basics of photography. While Canon is often cited as the best better beginners' brand, this Nikon comes with a guide mode to teach you how to use it with step-by-step instructions. The controls are intuitive, with a bright optical viewfinder and comfortable handling.
We always recommend shooting in manual mode; it gives you more control and gives you the tools you need to understand your camera. However, if you shoot in auto mode, this camera does a good job of capturing sharp shots in most situations (even low-light).
Nikon D3400 | Product Photos
Low-light Shooting 
If you're a beginner looking for a DSLR, then you probably aren't comfortable with a lot of accessories yet. Even professionals struggle lugging around reflective umbrellas and  That's fine! The D3400 has your back. With an ISO sensitivity of 25600, this Nikon still takes clear shots, even in low light.
Shots, shots, shots
Sure, the D3400 isn't a dramatic divergence from the D3300, and it falls flat with some features. However, one place where the D3400 really shines is with battery life. The D3300 comes with a 700-shot battery life. Alternatively, the D3400 lets you shoot up to 1,200. That's almost double! When you're a beginner, it helps to have a lot of extra charge for practice.
Nikon D3400 Sample Images
Video
The Nikon D3400 shoots 1080/60p Full HD. It's not quite 4K but it still gets the job done well. This camera shoots video with the same vivid color and solid low-light performance that you get it photography mode.
Snap Bridge
Always stay connected to your smartphone with the Bluetooth Low Energy feature. The Nikon SnapBridge lets you transfer and sync images with a free online image sharing and storage service. It also lets you back up your images to a cloud in case your memory card fails. (Don't kid yourself. You know they do.)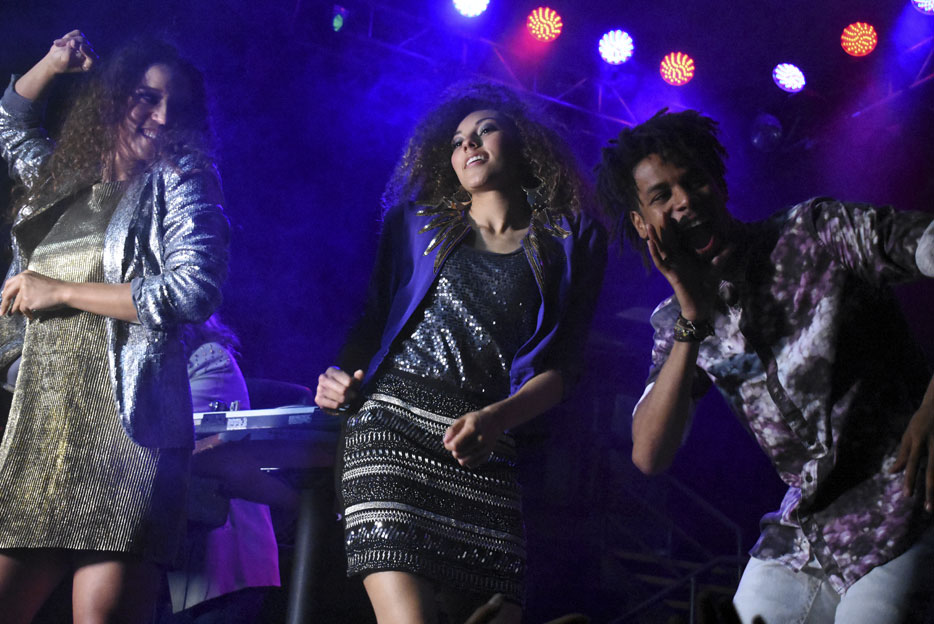 Summary
The D3400 probably isn't worth the jump if you already have a D3300. However, it's a great entry-level camera for those looking to buy. It features improved battery life, lightweight frame, wireless support, and better hardware than the D3300. There's no Mic input socket, Wi-Fi (connects with Bluetooth) or GPS, but it delivers very high performance at a low price.
If you're interested in checking out the most recent camera in this line, we suggest this blog on the Nikon D3500.
Regular price: $5.09

Regular price: $49.99