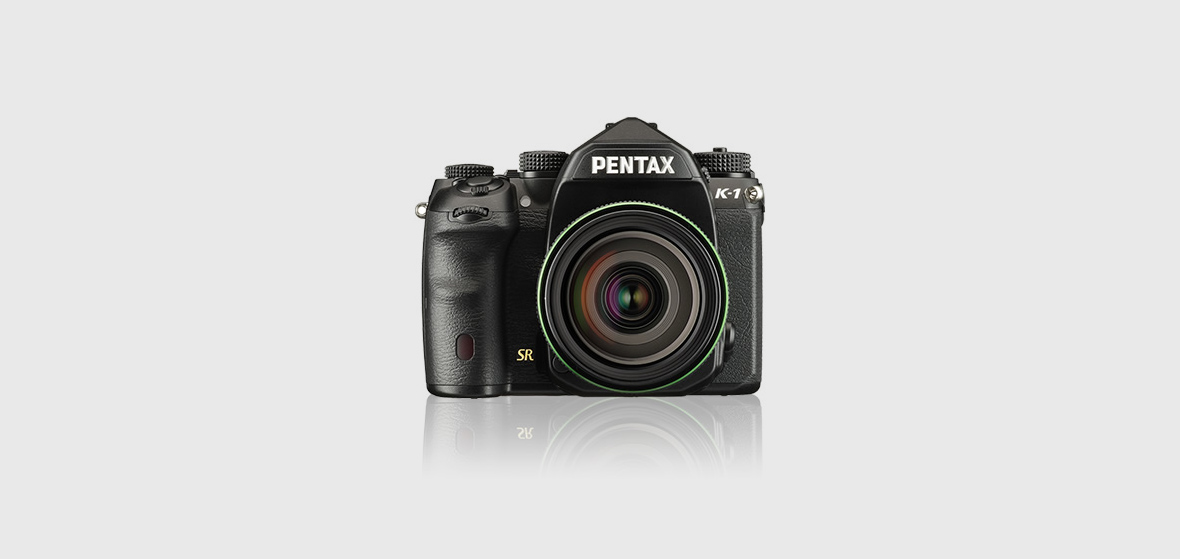 The sturdy Pentax K-1 is one of our longtime favorites. A few years old, sure, but still a great full frame option for Pentax users – and non-Pentax users! The excellent image quality, combined with ergonomic and compact build, wide sensitivity range, and bright viewfinder are all serious pros. (And it's under 2K!)
We're still big fans of its CMOS sensor, which comes in at a respectable 36.2 megapixels. One of our favorite features is the 5-axis image stabilization, which lets you stop down 5 stops; meaning you can leave the shutter open for quite a long time in low light before it blurs the image.  Additionally, the anti-aliasing filter simulation safeguards against unpleasant moiré by vibrating the sensor during exposure to blur high frequency detail.  Meanwhile, Pentax's highly praised Pixel Shift Resolution processes four rapid succession images (at different exposures) to combine for one better color resolution image.
Similarly, the dynamic range is very good. Fstoppers went as far as to call it "close to being ISO invariant," which means that there is little penalty noise of you brighten a photograph in post. You can underexpose images without losing a whole lot of quality later on, which offers a ton of versatility.
As for design and handling, the Pentax K-1 is still hard to beat. For a full frame DSLR, it's super light and comfortable. Plus, this is a rugged machine – 87 points of weather sealing and all. You can count on it out in the wilderness with light rain showers. The menu system, moreover, is customizable to display info. And, in addition to standard dial modes, there are five (count 'em) customizable slots to select specific aperture and shutter speeds.
If you're a Pentax user looking to go full frame, then this is your camera. (It's, er, your only Pentax full frame option – but it's genuinely really good!) At over 36MP with great dynamic range and near ISO invariance, there's plenty of room to play around.  Don't discount it just because it's a bit old! The right camera doesn't necessarily mean the newest.