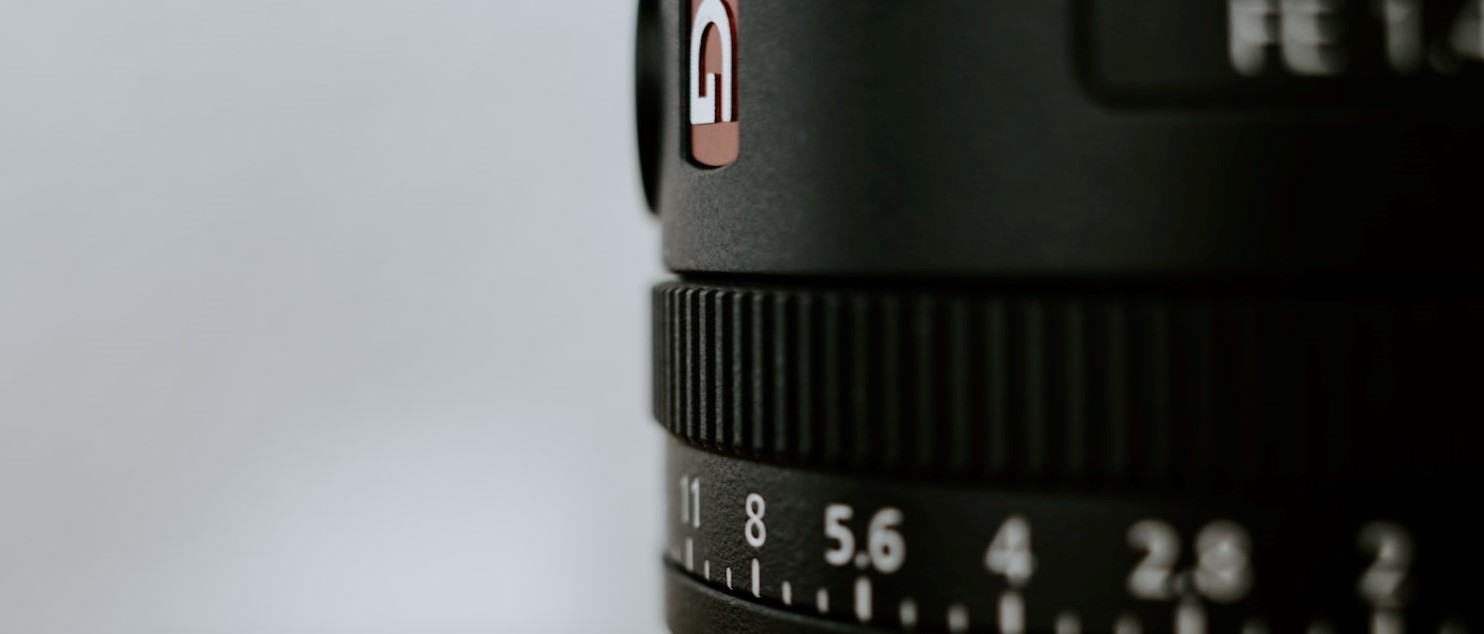 Sony's response to all you Black Friday and Cyber Monday calendar counters this year: "Stop waiting for great deals; they're already here!" and we approve. There's a HUGE promo going on right now up until the end of the year, and we've got the scoop.
Focus is partnering with Sony to bring out the best deals on lenses before Black Friday hits. The wait is over, friends, and it's time to cash in or rather get cashback with Sony's unique rebate program. From October 1, 2022 – December 31, 2022, you can save hundreds (up to $200 per lens) on high-quality Sony G Master lenses for full-frame or APS-C mirrorless cameras.
Here's the breakdown of everything you need to know about these exceptional lens deals.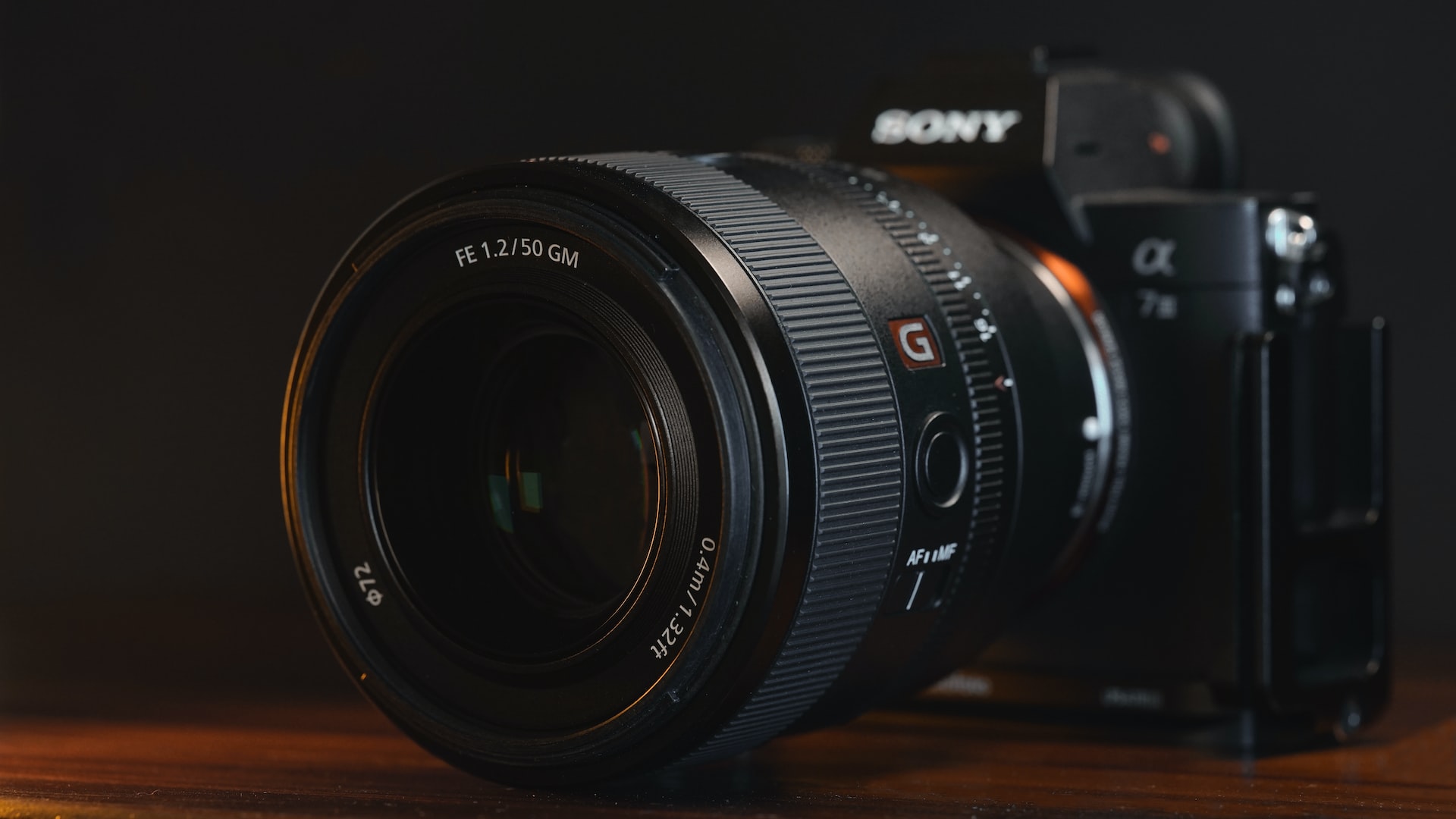 Which lenses Qualify for Cashback Rebates?
This promotion includes rebates on a wide assortment of state-of-the-art Sony lenses.  Whether you need a lens for portrait, landscape, sports, street, wedding photography, and more, Sony's got a deal for every style. You can save on standard prime lenses, zoom, wide angle, and telephoto.
The lens mounts will be for E-mount lenses for full-frame and APS-C Sony mirrorless cameras. As for classification, these lenses stem from Sony's prestigious Gold and Gold Master (G/GM) lens series.
The G-Master lenses are renowned for their quick speed, high performance, and physical superiority. They significantly reduce aberrations, great bokeh features, and capture fine detail even in low-light scenarios. In addition to the cashback offer, most of these premium lenses are already at some of their lowest prices yet; it's a win-win.
List of Lenses for Cashback Rebates
Below is a list of all the available Sony camera lenses that qualify for this fantastic cashback offer.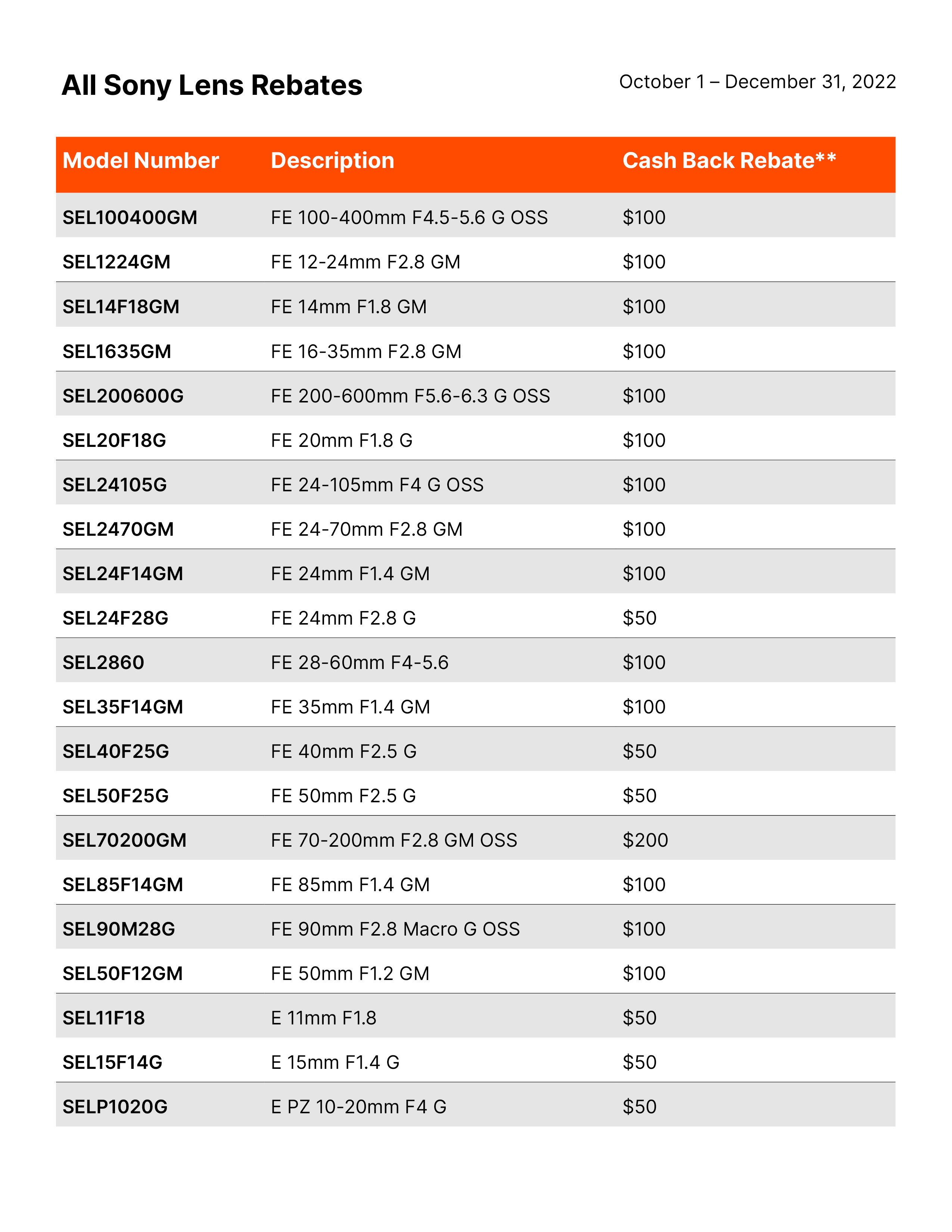 How Do You Get Cashback On Your Next Purchase?
Glad you asked. The cashback process is an easy and painless procedure. Follow the steps below and reap your rewards:
To qualify for rebates, you must complete your claim form on purchases made anytime from October 1 – December 31, 2022. You must buy at least 2-5 eligible Sony products made with a Sony Authorized Dealer (for example, Focus Camera!). Lastly, you'll need your complete UPC labels and a clear image of the purchase receipt for each product. 

After you've made your purchase and received your product, you'll need to fill out the rebates claim form. It only takes a few minutes to fill out and will ask for your email address and purchase receipt to be uploaded.

After submission, you can kick back, relax and wait for your money. Once your claim has been processed, Sony will notify you via email when your cashback prepaid debit card is ready.
That about covers everything for the Sony rebates cashback offer breakdown. If you still have question's regarding the Sony lenses or want to know more about the process, visit our FAQ page. Visit our dedicated Sony page and check out our lens catalog of all the best Sony lenses, Sony lens review guides, videos, and more. 
Which lens will you save on?
Regular price: 898.00

Regular price: 1,398.00

Regular price: 598.00