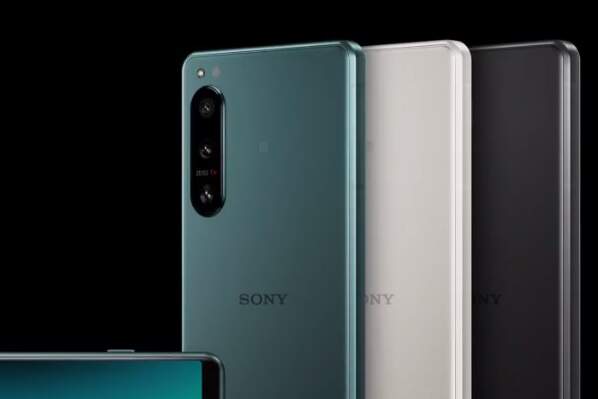 Sony has raised the bar again, releasing the new Xperia 5 IV, an impressive upgrade to the Xperia 5 III. This latest smartphone will have similar specs and features to the Xperia 1 IV released earlier this year. The Xperia Sony phones have recently been created to produce outstanding content creation capabilities and entertainment features to increase user-friendly properties.
The best part is that the new Xperia 5 IV provides immersive elements and content creation experience at a more affordable price and in a more compact phone (compared to the Xperia 1 series). However, this is no average smartphone; enhanced performance elements to audio, visual, and image and video capture make it great for:
Live streaming on your phone.

Brighter and better smartphone display.

Smartphone gaming and streaming games. 

Recording videos.

Smartphone photography. 

Smartphone audio recording.
Our team had a great time reviewing the Sony Xperia 5 IV camera and video features and using Sony's newest Xperia phone for a fun "content creator challenge". Watch here.
The previous model, like the Xperia 1 IV, put content creation and speed at the forefront of its campaign. Sony's newest Xperia model now reinforces this idea, making these features available to anyone looking to get in the mix. If the above smartphone capabilities seem appealing, then the Xperia 5 IV might be worth purchasing.
Like phones before, this new Sony Xperia is nothing to sleep on. Its features now make it accessible for anyone to explore their creative side. Using phones (as opposed to computers and cameras) to view, share, and create content is very common nowadays, and Sony is leading the charge with the Xperia 5 and 1 series.
This post reviews the Xperia 5 IV features we found most remarkable. Let's find out if it keeps up with the smartphone hype and demands of today and what new features it's paving the way for.
Xperia 5 IV Build, Specs, & Price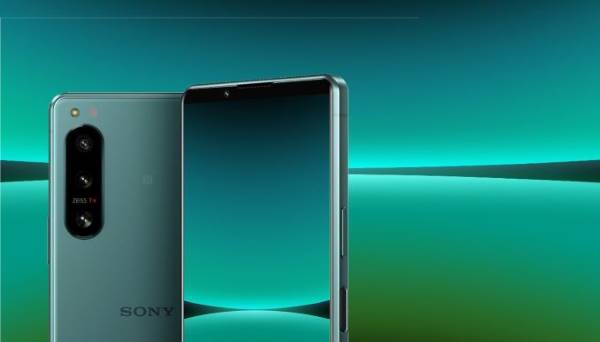 The Xperia 5 IV keeps the sleek, thin, and vertical style of its predecessor, the Xperia 5 III. Its dimensions are: 156 × 67 × 8.2 mm, weighing .584 lbs, lightweight and compact. The slender and narrow frame helps to maintain a larger display screen size for a rich watching and gaming experience.
The phone has an IP65/IP68 rating for a water/dust resistance of up to 1.5m and 30 minutes. Regarding buttons, you have the volume switch, power button, Google Assist, and a shutter release button. The side shutter button solidifies its title as an excellent smartphone for photography.
The Xperia 1 IV is slightly larger and a bit more expensive for those who want to be more official with their content creation practices. However, the Xperia 5 IV will cost a bit less, starting at $999.99 (for a limited time, you can get WF-1000XM4 noise-canceling wireless earbuds included in a bundle deal.)
Storage Capacity & Battery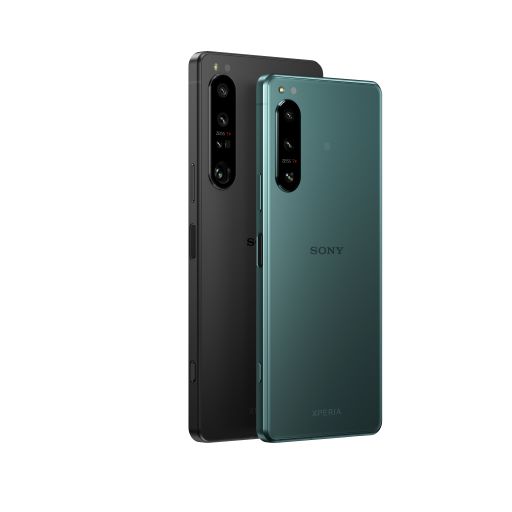 The new phone has 128GB of internal storage (expandable with a SIM card) and 8GB of RAM. It uses Qualcomm Technology's state-of-the-art Snapdragon 8 Gen 1 Mobile Platform processor for faster speeds, supporting a 5G network connection.  
The screen is well secured with the Corning Gorilla Glass Victus, an upgrade from Gorilla Glass 6 from the previous Xperia 5 model.  Its battery capacity has also been increased to 5,000 mAh, built for long phone sessions without worrying about charging.
Display Screen & Viewing Experience 
The Xperia phones have some of the best smartphone display screens for exceptional brightness, quality images, and little lag. Users can enjoy their favorite shows or movies on a 6.1″ FHD 120Hz HDR OLED display with 1080 x 2520 pixel resolution. Like the Xperia 1 series, the screen will be about 50% brighter than the previous model. So, if you love watching videos on your phone, you'll have a blast with the Xperia 5 IV.
In addition to these features, the phone's display screen is so crisp that it can double as an external camera monitor using a simple HDMI adaptor (for the Sony A series). The 21:9 ratio creates a fantastic viewing experience, especially on social media platforms mainly catering to vertical videos like TikTok and Instagram.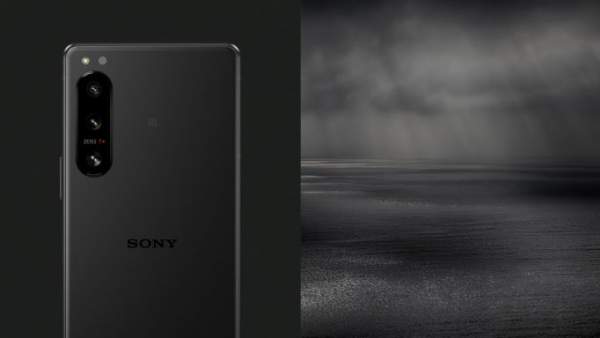 Moreover, flip your phone sideways, and now you have a quality and compact TV in the palm of your hands, ready for hours of watching time. The Xperia's audio features complement the phone's visuals well enough to create a riveting and entertaining experience for its users. 
Sony prides its phones on its front-facing stereo audio technology, allowing for superior sound quality and increased low frequencies. The speakers' positioning ensures sound doesn't get trapped within your hands (while holding the phone) but is distributed more efficiently. Not only this, but its 360 audio properties give off a fuller and louder vibration and bass for better sensory input.          
Phone Photography
Xperia 5 IV camera: photo samples with the
Just like the Xperia Sony phones prior, the Xperia 5 IV is an exceptional smartphone for photography and video capture. Anyone looking to shoot extensive smartphone photography can now relish that this phone now provides similar camera features as the Xperia 1 IV. In other words, this phone easily ranks as one of the best smartphone cameras available. We even pitted the Xperia 1 IV against the Sony A1 camera, and we're very impressed. 
In terms of smartphone photography, the Xperia has some fantastic portrait features capturing great detail and color. Each rear lens and the front camera have 12MP sensors and a 120FPS high-speed read-out image sensor. With a total of 3 rear cameras, the focal lengths are: 16mm, 20mm, and 60mm –wide, ultra-wide, and telephoto lenses for mobile photography versatility. 
The Xperia's larger sensor helps capture more detail in each shot, and its ability to shoot in low light is some of the best we've seen on the market. Our team created stunning images while exploring each lens and its full capabilities.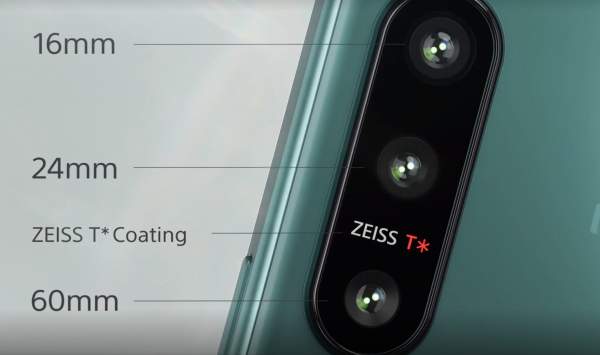 Xperia 5 IV Specs
16mm: 12MP F2.2 120 fps AF 3D iTOF

24mm: 12 MP F1.7 120 fps OIS/AF

60mm: 12MP F2.4 120fps OIS/AF

Real-time Eye AF for All lenses / Real-time tracking for All lenses 20fps AF/AE burst for All lenses with HDR
Lens type – ZEISS optical, anti-reflective T* coating
4K 120fps slow-motion and High Frame rate for All lenses

Object tracking for video / Eye AF for video

Wider dynamic range mode / Live streaming
Video 
The best part is that photography isn't even the real bread and butter of the Xperia 5 IV. Sony input some of the best smartphone video features for those looking to capture creative and incredible phone cinematography. Each lens uses real-time eye and object focus for accurate and clean imaging throughout your smartphone video recordings. 
The phone essentially uses an amalgamation of five algorithms to keep the focus on your smartphone videos as seamless as ever. This includes color patterns, distance, eye, and object autofocus to create some of the best smartphone video recordings at your disposal.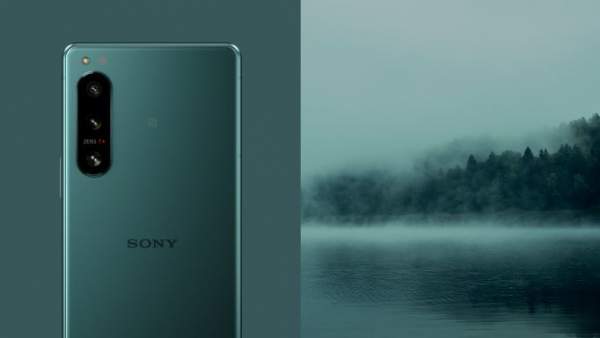 Users can also enjoy true native 4K 120FPS for smooth-looking slow-motion videos. This includes a wider dynamic range and shake-free videos using steady optical shots and flawless eye features. As for camera phone settings, you'll have the opportunity to adjust everything from shutter speed and memory recall to auto options and ISO with the press of a button. The Xperia's built-in shutter button option solidifies it as an ideal smartphone for photography. 
The Smartphone for Gaming 
This phone is so much more than just for calling. As an official partner of the PUBG Mobile Esports scene, Xperia is one of the best gaming smartphones in the industry. Let's start with the 6.1″ OLED 4K HDR screen to help gamers see more of everything. 
Features such as L-y raiser keep the game graphics brighter and more colorful, making everything easier to spot in game-time situations. You can use quick touch response for a lag-free experience, record insane game clips with ease, and use voice chat for clear communication while playing with your team.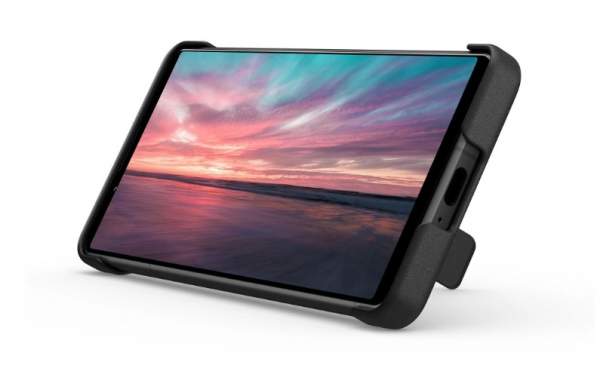 The Smartphone for Live Stream 
Are you looking for a good phone for live streaming? The Xperia 5 IV lets you stream from your phone without using any additional equipment. Live streaming with your phone is another growing phenomenon, and Sony's Xperia doesn't miss a beat on this. They've made sure streaming directly from your phone is quick and painless, encouraging more streamers to showcase their talents.  
When streaming (or gaming) for long hours, you may experience an overheating phone. However, Sony helps avoid this when you plug your Xperia into the charger, bypassing the battery and preventing the phone from overheating.  
Audio & Listening Experience
As mentioned earlier, Sony utilizes front-facing Full Stage stereo speakers to produce some of the loudest and best phone audio. These speakers help to increase the depth of sound and vibration for a better listening experience. This is done with 360 Reality Audio properties to distinguish and enhance even the tiniest of vibrations. 
Unlike most smartphones today, the Xperia still embraces the 3.5mm headphone jack for those who still wish to use a plug-in headphone option. Many gamers may use this for less sound latency during competitive gaming and streaming. The 360 audio combined with hi-res sound will have you hearing things you might miss on a standard smartphone.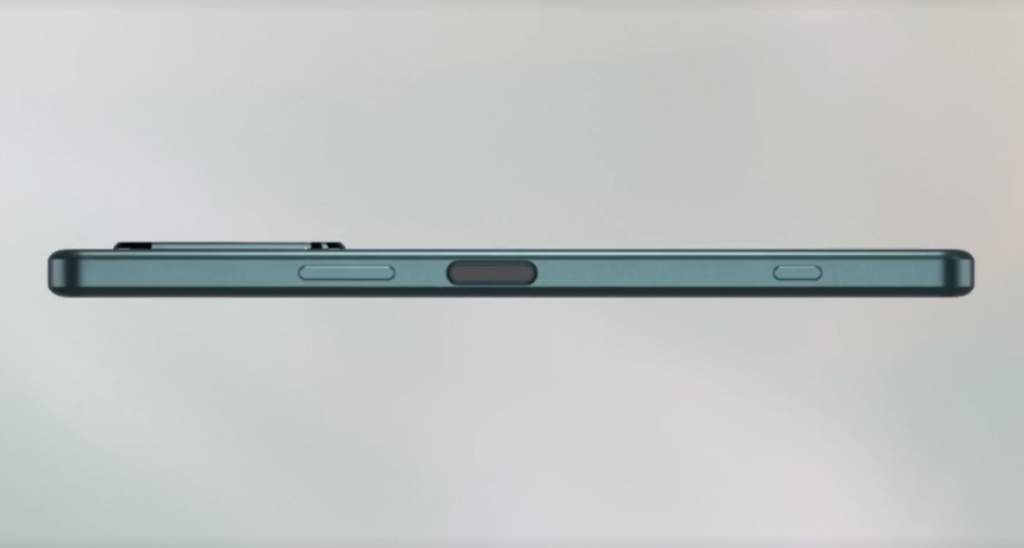 Audio Recording
When discussing the best phone for audio recording, you must throw the Xperia 5 IV in the mix. You can use apps like Music Pro for an unrivaled recording session. It allows you to create multi-layered audio tracks for efficient editing from your phone. Designed for recording audio on your phone just about anywhere, you can use noise and room reverberation reduction for a top-notch experience.  
Verdict
Getting to test the Xperia 5 IV was a blast for our team. However, this is more of a creative tool than a standard phone. If you find yourself exploring artistic ideas and projects through mobile photography, smartphone cinematography, and even live streams, this phone might be what you've been looking for.
If these concepts don't interest you, and you're more of a traditional smartphone user (calling, texting, etc.), the Xperia will seem slightly pricey and not as enticing. Another great question is how you use your phone screen time. The display and audio improvements make for pleasant media consumption and great user immersion. Overall, the phone is an excellent choice and has the right attributes to put it on our list approval.