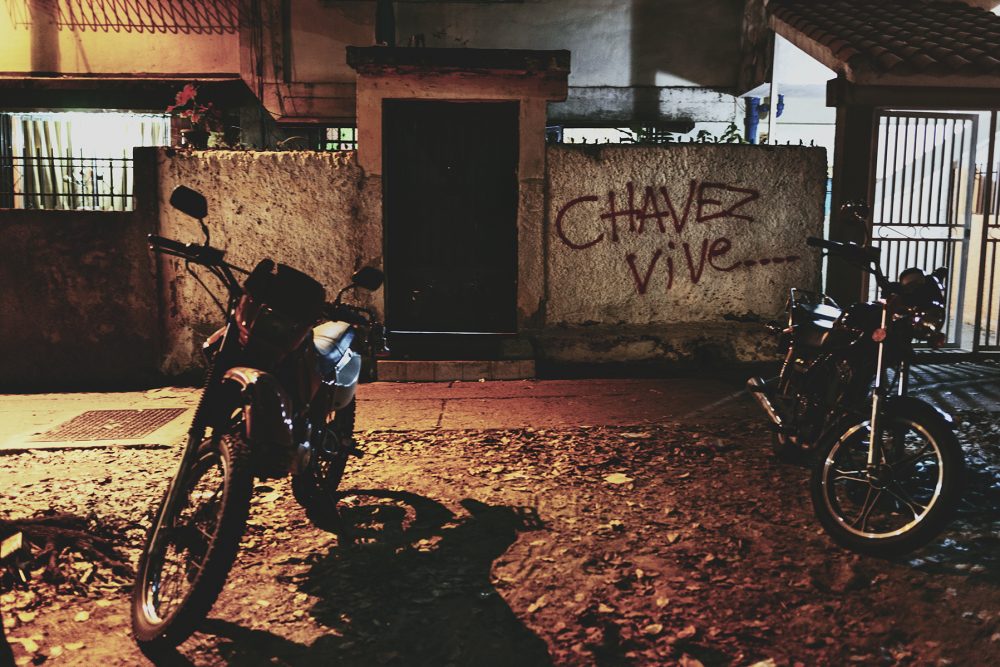 Venezuelan Photojournalist Adriana Loureiro Fernandez, 29, never intended to get so political. "I didn't even plan on getting involved with the resistance, but it was impossible to see everything happening and not be a part of it," she says. Her series documenting the Venezuelan resistance, Paraiso Perdido, shows at Photoville this week.
Fernandez worked in fashion photography, but later transitioned to covering graffiti artists in her home town of Caracas. "For my master's project I did a documentary about graffiti called Caracas by Night," she says. "Back then the conditions in the city were a little bit different. You could still be a woman and go out at night."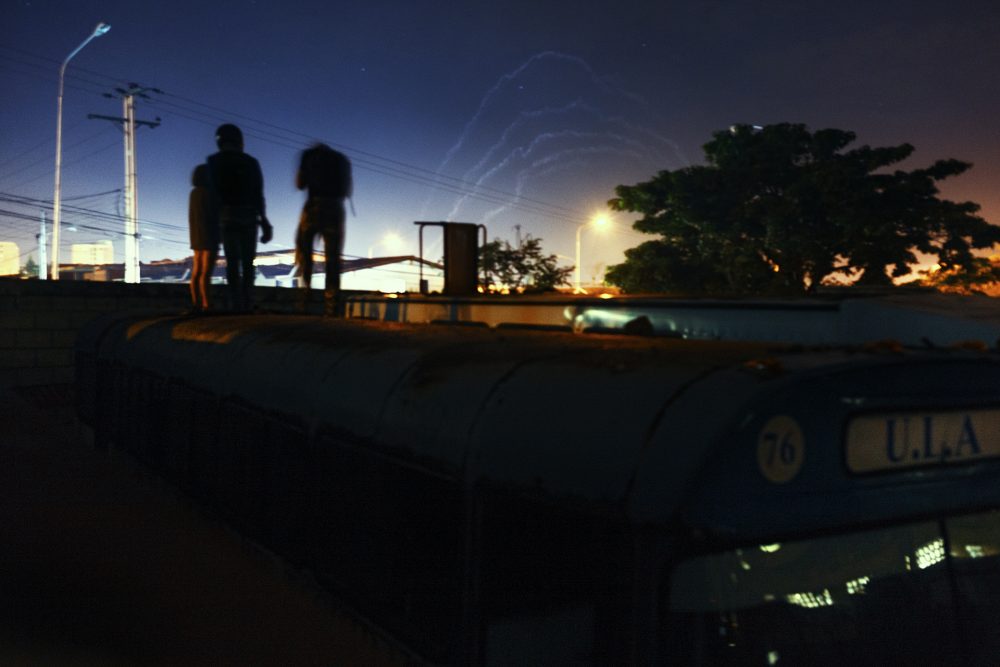 Of course, the work was still dangerous and illegal, so she never used a flash. Instead, Fernandez waited for a car or truck to pass to illuminate her subjects. "Back then, law enforcement was more focused on normal law enforcement – graffiti for example. Anything that would make you more visible was a no."
Many of her subjects even carried knives and pepper spray to defend themselves. "I spent maybe two weeks going around and asking the prostitutes what they had in their bag. They had car batteries – the craziest things."
It was only later, after the Venezuelan protests gained momentum, that Fernandez followed her graffiti artist friends to the front lines. "Some of the graffiti artists joined the protests," she says. "But then they started leaving the country almost immediately – like all of them." With the writing on the wall, many Venezuelan artists levied their skills to get out before the violence mounted. "Then I was left with nice connections within the Venezuelan resistance," explains Fernandez. "The artists gave me street cred."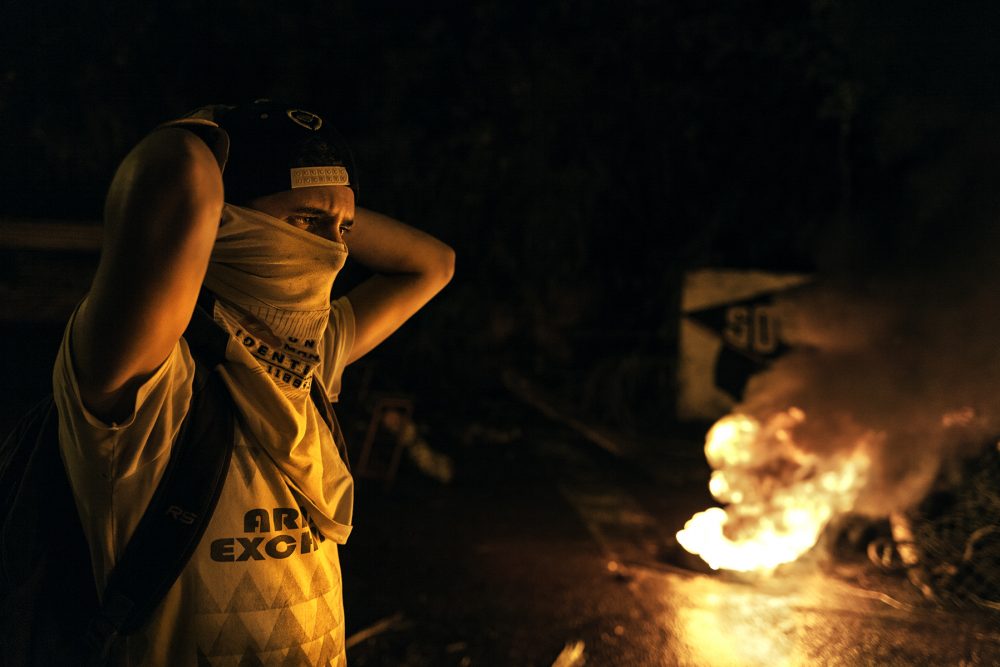 From there, Fernandez transitioned seamlessly from Caracas by Night to Paraiso Perdido. With an eye for enhancing emotional depth and utilizing harsh light, she began snapping shots of decaying homes and emboldened police officers.
In one photograph, a stoop-shouldered protester in a gas mask visibly loses steam. "That night was hectic," she says. "That confrontation lasted more than 3 hours, and at some point the gas was such that even with the gas mask you were suffocating – so was he. That guy in the picture was suffocating. In my mind I just went into automatic mode, and just started going. But you could also feel them wearing out. That image belongs to a set of 3 or 4 where they're just moving around. He just stopped to take a break – to breathe."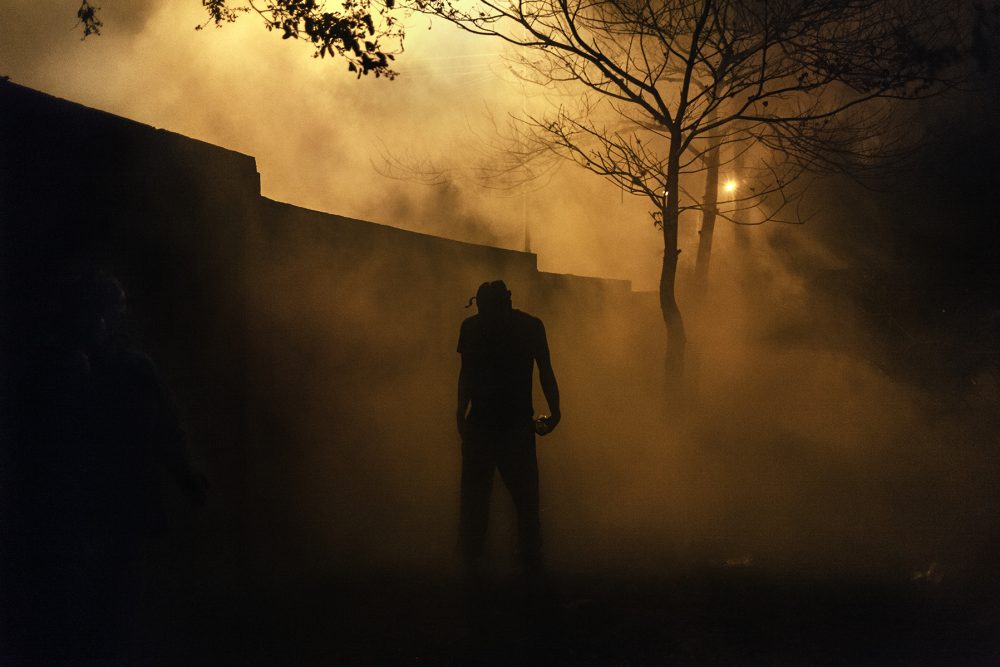 As the resistance continues to shift and change, Fernandez's work evolves alongside it. She always tries to capture the human face of the conflict, wherever that takes her. "I really like the psychology coming through the eyes or gestures, but also the light and color. I just want [to photograph] the flow of what I experience through my subjects with a particular set of emotions."
Focus Camera is sponsoring the EmergiCubes at Photoville. Stop by and check out Adriana Loureiro Fernandez's work.