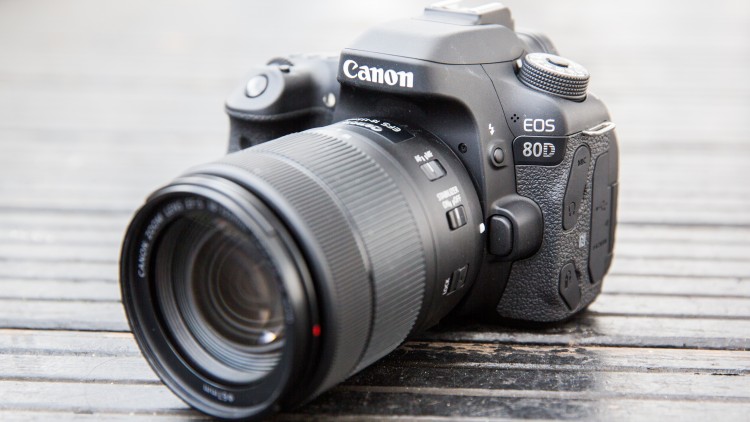 Focus Camera reviews the Canon 80D; the latest in Canon's mid-range digital SLR cameras available for purchase Focus Camera Canon 80D. Representing Canon's pursuit for design that is more powerful and even more advanced, the 24.2MP EOS 80D is an ideal step-up camera for the experienced shooter and equally well-suited for the first-time digital SLR owners who want to develop their photography skills. You will see why the 80D is a great successor to the Canon 70D which introduced the pixel auto-focus feature.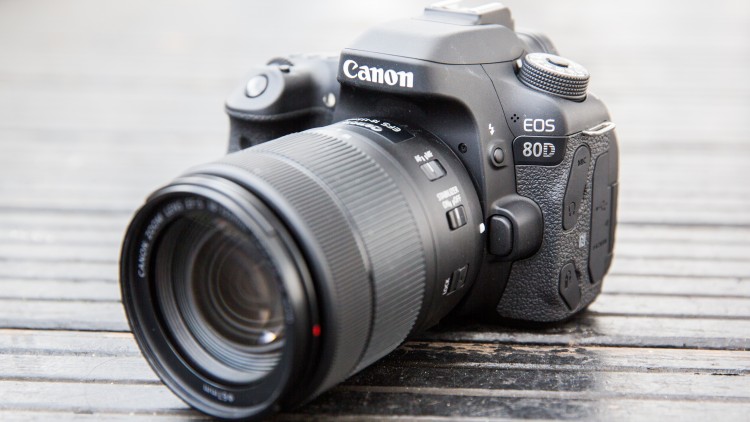 CANON 80D DSLR – Product Highlights
2MP APS-C CMOS Sensor
DIGIC 6 Image Processor
Sturdy
Durable
Weather resistant
0″ 1.04m-Dot Vari-Angle Touchscreen
Full HD 1080p Video Recording at 60 fps
45-Point All Cross-Type AF System
Dual Pixel CMOS AF
Shutter tested to 100,000 exposures
Expanded ISO 25600, Up to 7 fps Shooting
Built-In Wi-Fi with NFC
RGB+IR 7560-Pixel Metering Sensor
AF up to 27 Focus points at f/8, with the following combinations:
EF 100-400mm f/4.5-5.6L IS II USM + Extender EF 1.4x III
EF 200-400mm f/4L IS USM Extender 1.4x + Extender EF 2x III
AF at center point with other lens + Extender combinations with f/8 maximum aperture
The Canon 80D DSLR Camera is for: Mid-Market, semi-professional photography enthusiasts.
Boasting a 24.2MP APS-C CMOS sensor and DIGIC 6 image processor, this sleek DSLR brings quality performance to the mid-range Digital SLR category which, just a decade ago, took a top-of-the-line professional camera to deliver. It is able to capture high-resolution images at up to 7 fps (frames per second) and Full HD 1080p60 video (1080p video at 60 fps) in the MP4 format, both with reduced noise and high sensitivity up to an expanded ISO 25600. Ideal for working in difficult lighting conditions such as visiting a cavern or when stranded in a secluded area on your next excursion. In addition, its responsiveness is quicker than most beginner cameras, so you won't get frustrated while becoming acclimated to the camera.
The 80D has two autofocus systems; first, the newly designed 45-point autofocus system is a powerful new feature that uses all cross-type points for better focus accuracy than the 19 cross-type points in the 70D. The 45-point AF system covers a broad area with a speed for nearly any action situation. Wildlife photographers will love that it can focus with many F/8 lenses, so no matter how far you are from your subject, you'll be able to zoom in super-fast so you'll never miss a shot.
The second is a top performance AF system for video recording and live view shooting using the LCD monitor. Dual pixel CMOS AF now offers continuous focus in live view shooting; even with moving subjects, the speed is incredible compared to other focus systems as it provides a smooth, natural focusing quality much like the way a camcorder acquires focus. The Canon 80D DSLR Camera performs on a higher level and offers incredible user-friendly technology when compared to other mid-market digital cameras.
The Canon EOS 80D brings performance features that will be loved by advanced shooters such as Flash Sync (up to 1/250th sec) matching today's high-end pro models. What's more, the autofocus points are spread out wider in both horizontal and vertical directions to help photographers compose shots with off-center subjects. The low-light performance of the center AF point has been improved to -3EV.
The 80D can shoot up to 25 continuous, uninterrupted RAW images at 7 FPS, significantly higher than most entry models. Thanks to that feature, time-lapse movies also are made possible by combining the still photos taken at set intervals into a silent movie depicting motion that occurs over an extended period of time.
With a larger battery, the 80D can support more shooting time than lightweight batteries used in many entry-level cameras.
Canon is a leader in lens technology and continues to innovate with the exciting new standard zoom lens with the new Canon 80D camera. The EF-S 18-135mm USM lens, with a completely new type of canon ultrasonic motor technology for focusing. Additionally, the Nano USM feature is virtually silent, incredibly responsive and yet remains smooth as silk when recording video or shooting live view still images. The EF-S 18-135mm USM lens gives a broad extended zoom range equivalent to a 28-200 lens on a full frame camera so it's a perfect partner for the Canon 80D. Nano USM technology makes it a big step forward in zoom lens design for both the casual and the advanced photographer. Regardless of how you work with the camera, the 80D never loses sight of the simple fact: Photography should always be fun!
The Canon 80D makes image creation easy with its advanced, vari-angle 3.0" 1.04m-dot LCD monitor. Almost fully adjustable whether you are hand holding or even mounted on a tripod, enabling you to work from high and low angles with ease (such as filming your favorite artist at a concert when standing behind taller people), the LCD monitor has an advanced touchscreen system for shooting, playing back images and even menu selection. You can also focus by touch during live view and shooting. Encouraging users to go beyond simple snapshots, the 80D has a creative "filters feature" allowing the photographer to apply numerous different looks to pictures either as you take them or applying them afterwards.
Today is all about sharing and connecting with people and photographers are no exception. The Canon 80D makes it easy with built in Wi-Fi allowing remote control of your camera from a smartphone or a tablet, sending images you've taken to your mobile device so that you can upload them on social media or a compatible HDTV and saving your pictures to a device such as the optional Canon Connect Station. The 80D offers easy NFC-connection to any NFC compatible Smartphone or tablet, which is the next big thing. The Canon 80D is one of the most video-ready digital SLR's available today. It's easier than ever to download one your videos or a slideshow to your computer or television for everyone to enjoy.
With the dual pixel CMOS AF system, the 80D removes the biggest obstacle to many photographers working with video: Getting sharp pictures and changing focus smoothly as they shoot. Say goodbye to those blurry birthday videos, bird flights or game winners that you only have one chance to capture.  With the 80D, there are more video options than you'll find with beginner cameras, such as having choices for file types.  Including options with full HD videos at 60 FPS, and you can record videos continuously for around 30 minutes without stopping. The 80D uses the easily available SD type memory cards and is compatible with the fast UHS-1 type cards.
Canon's 80D is equally appealing to the advanced photographer, first time DSLR owners and  individual content creators who wants to raise their game and shoot quality video. There's no question the Canon 80D hits a real sweet spot in the camera industry.
Focus Camera, a leading purveyor of the latest technology, has been family owned and operated for more than 50 years. We carry the best and most-respected brands, and our selection can't be beat. We offer free and same-day shipping on thousands of items in our inventory.
Regular price: $1,499.00

Regular price: $1,149.95

Regular price: $1,499.00

Regular price: $1,599.00